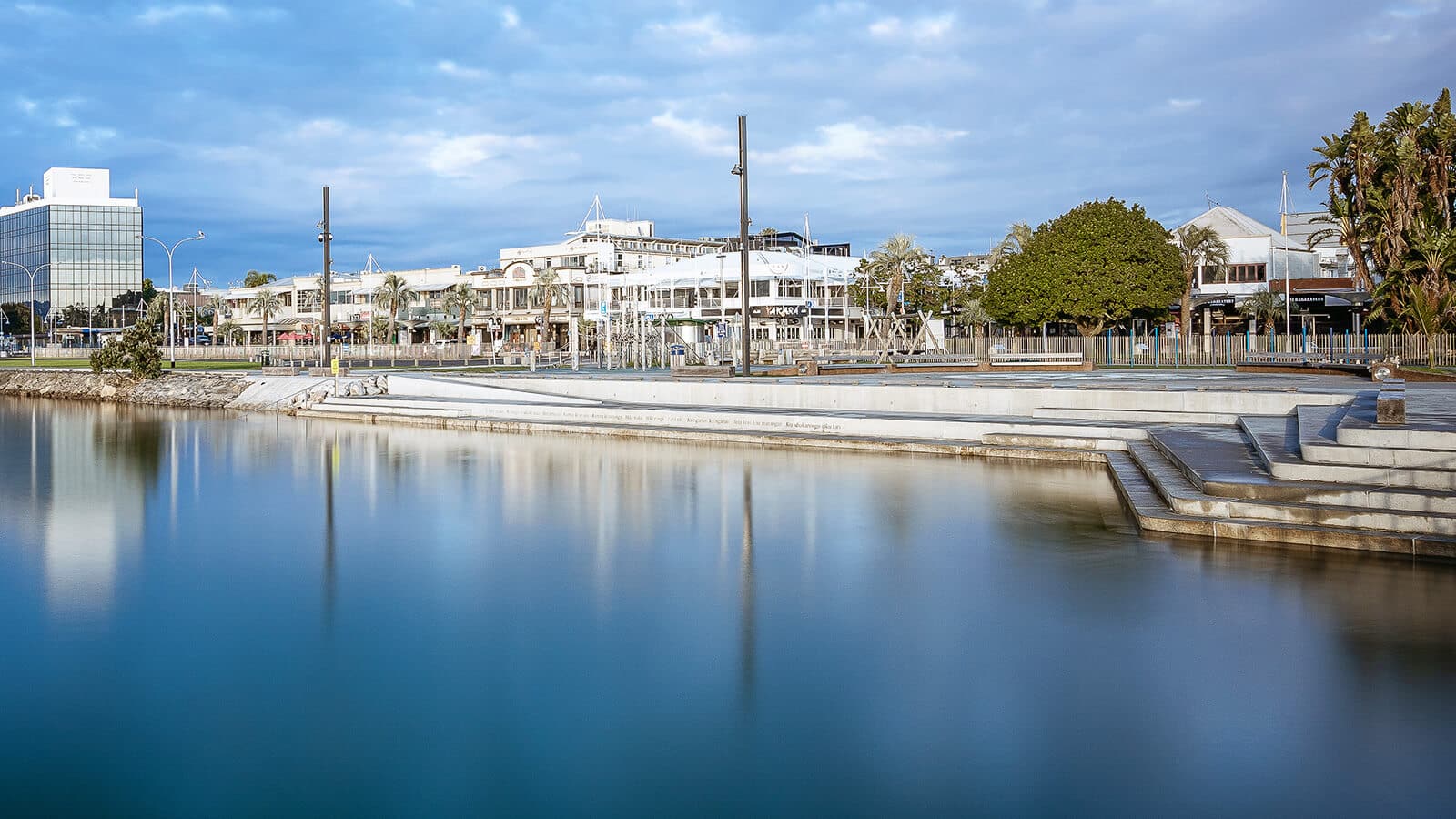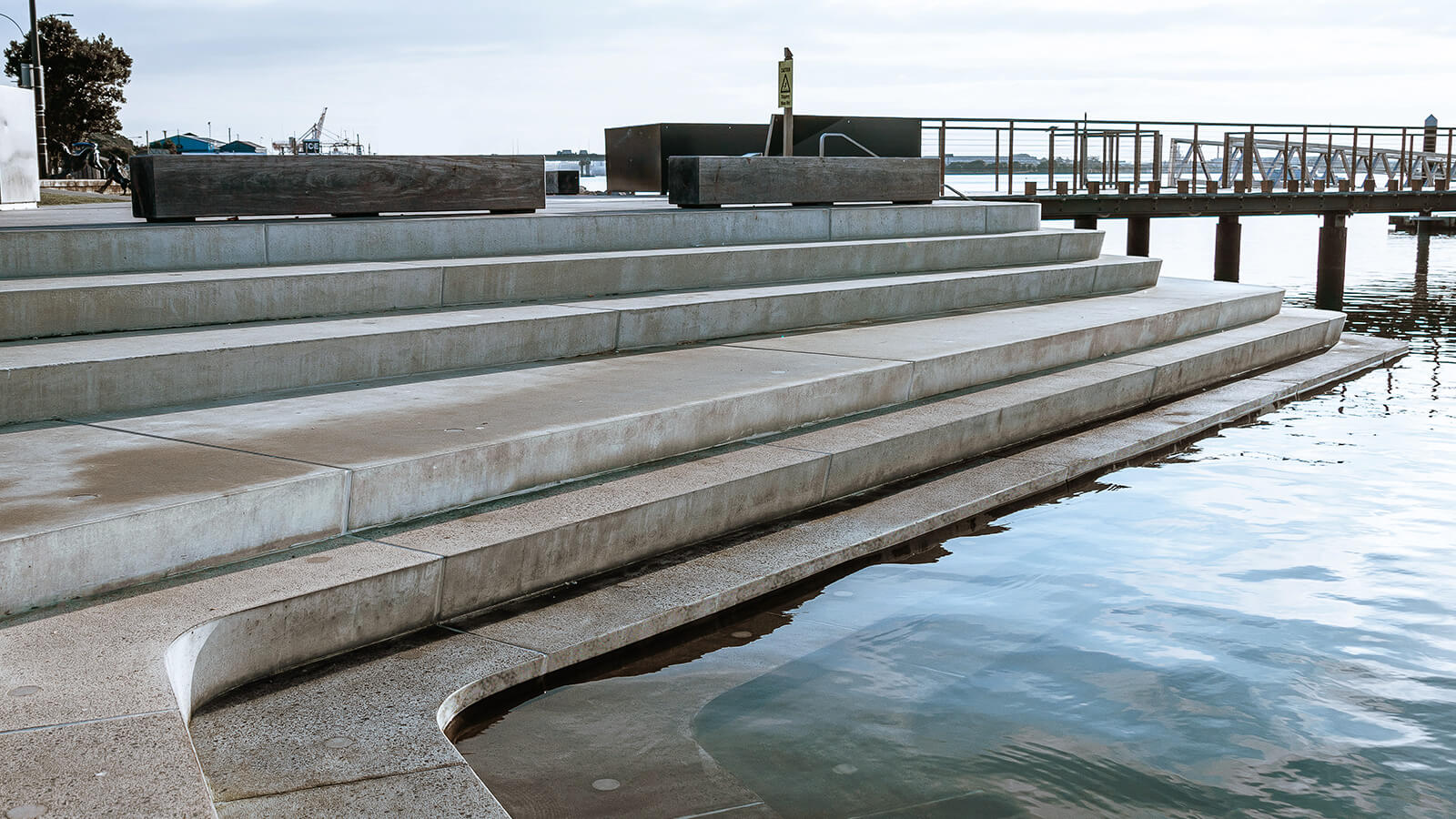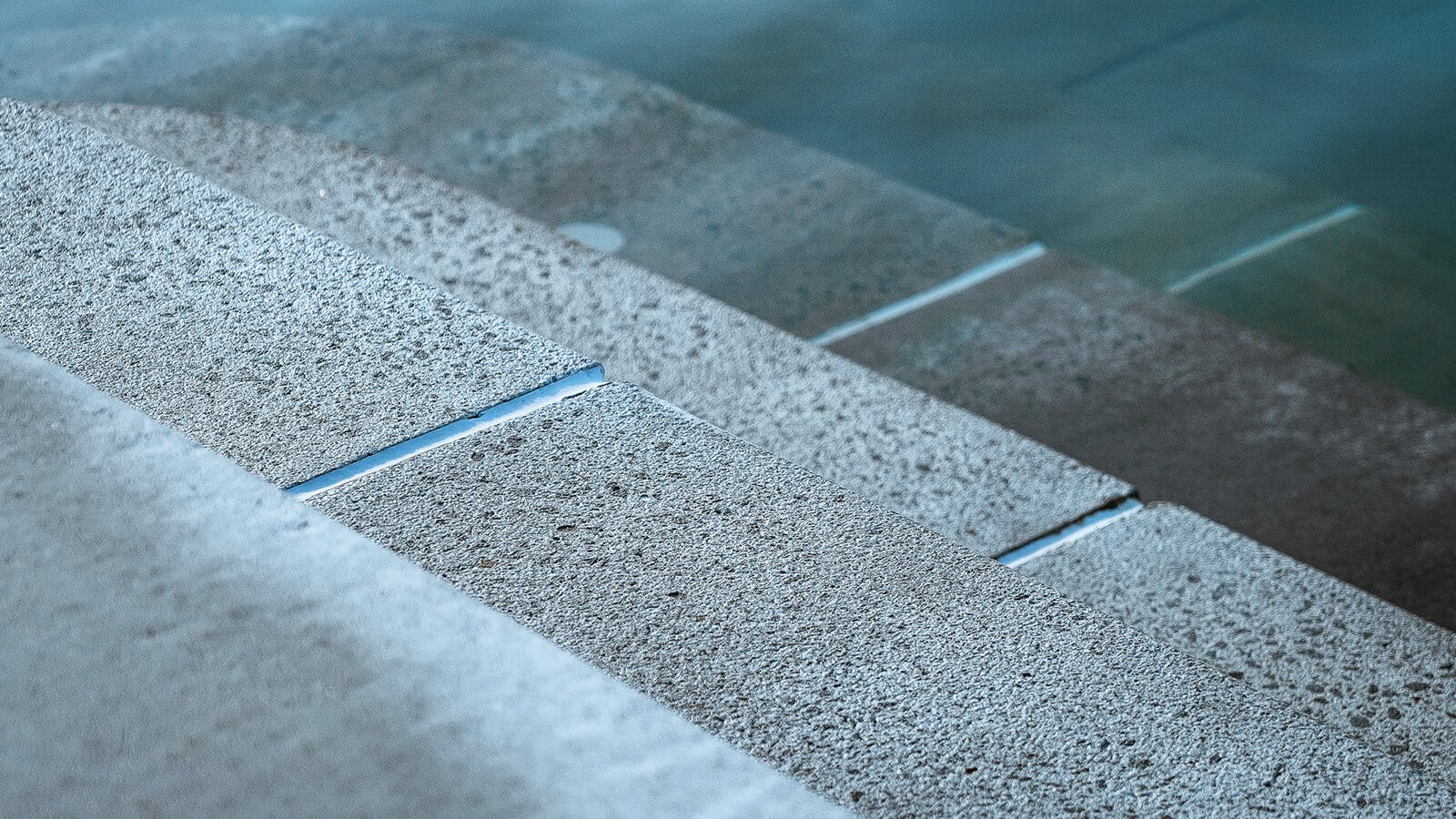 Texture Safe proves best non-slip solution for Tauranga Council.
When the Tauranga District Council was looking for a stylish way to make their concrete Tidal Stairs safe and slip free, Texture Safe came up trumps where other options had failed.
Since being completed in 2017 as part of the Council's waterfront beautification programme, the Tidal Stairs has become a popular destination for locals and tourists alike.
The project wasn't however, without its challenges.
A build-up of silt and seaweed slime caused by the tidal flow soon made the stairs slippery and hazardous. The Council tried a number of ways to make the stairs safer, including water-blasting twice a week.
Nothing worked, until local contracting company GrindKing approached the Council with an offer to try out PeterFell's Abujardar Bush Hammer tooling.
After a successful on-site trial, the Council commissioned GrindKing to Texture Safe all of the stairs. These were then treated with PeterFell C2 Superhard to stop silt migration into the stairs and improve overall surface strength and durability.
GrindKing's recommendation to use PeterFell's Abujardar tooling has solved a dangerous issue for the Council. Since using Texture Safe on the Tidal Stairs, there have been no known instances of slipping.
There's been a financial benefit too, with no need for ongoing waterblasting.