Stand apart with a coloured concrete driveway and path.
Turn your paths and driveway into dramatic design statements that will set your house apart from your neighbours.
PeterFell Coloured Concrete is the cost-effective way to create something special for the entry to your home. Use texture and colour to transform a functional pathway into an eye-catching design feature.
With so many colours, patterns and textures to choose from, you can let your creativity fly. And because it's concrete, you know it will maintain its beauty for generations.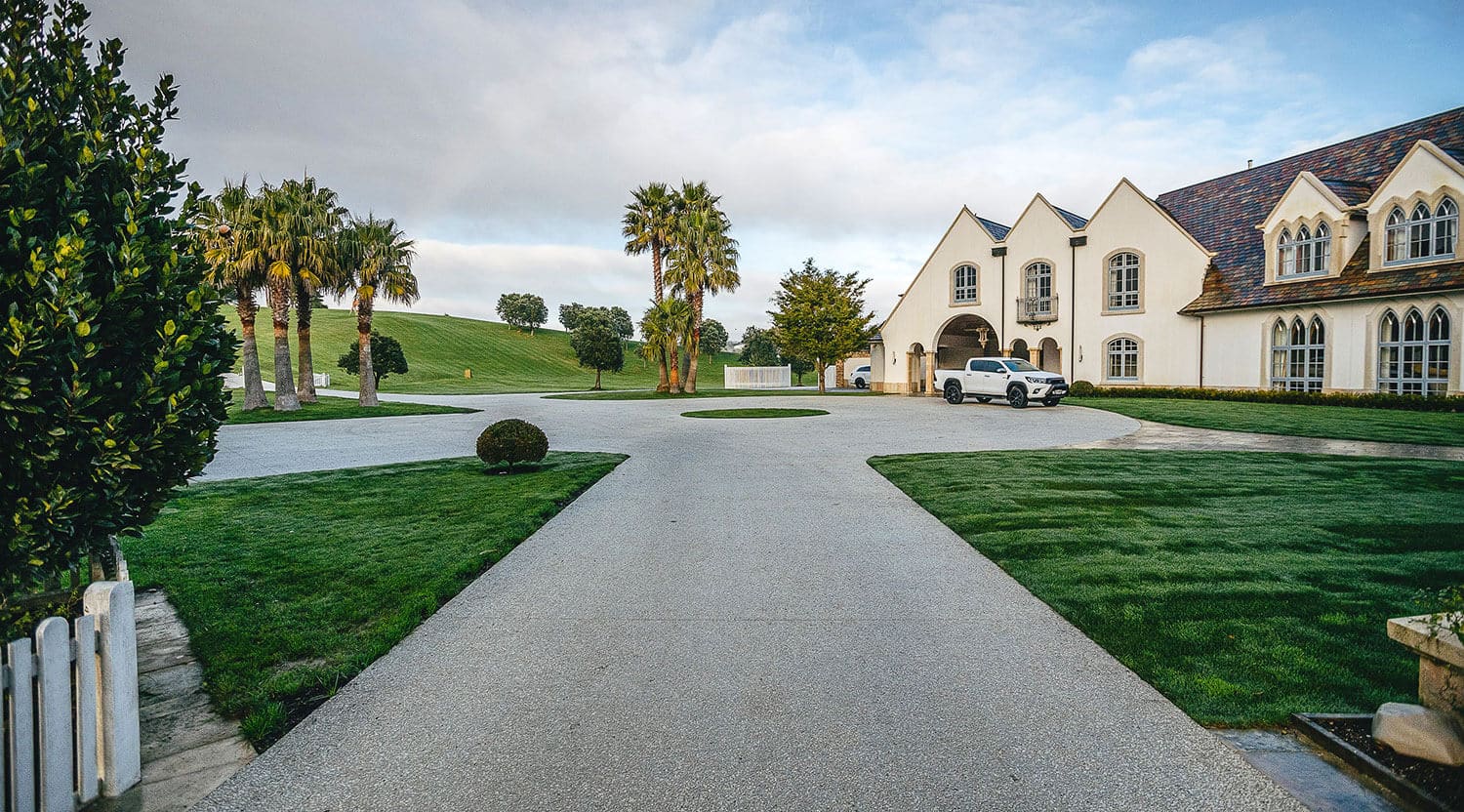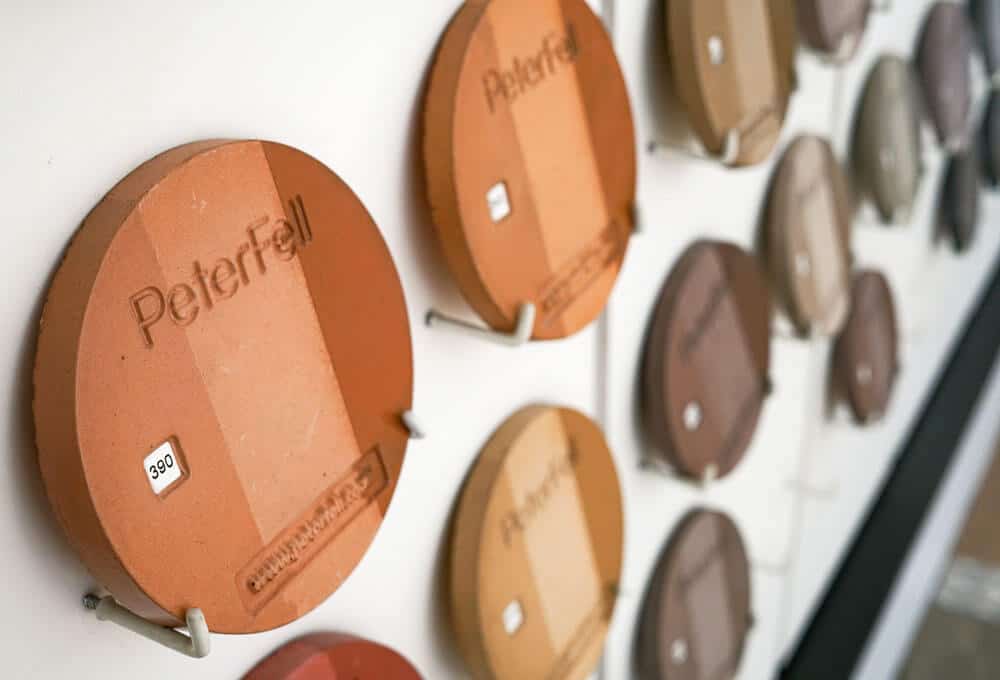 Follow these five steps to create your perfect space.
The PeterFell System is the proven way to colour and protect your concrete.
There are five basic steps that take you through design, colour, texture, patterns, and protection. So you can create the space you want and know it's going to last.
Good design will integrate concrete into any setting.
Often people fall into the trap of just making a big concrete square for their driveway, and military straight paths around the house. Designing with shape helps integrate your driveway or path with its surroundings and creates a smart cohesive space. Generally the larger the area, the more effort should be put into the shape to break it up, with borders, with cut outs and with different materials. Different surface textures and materials can also be used.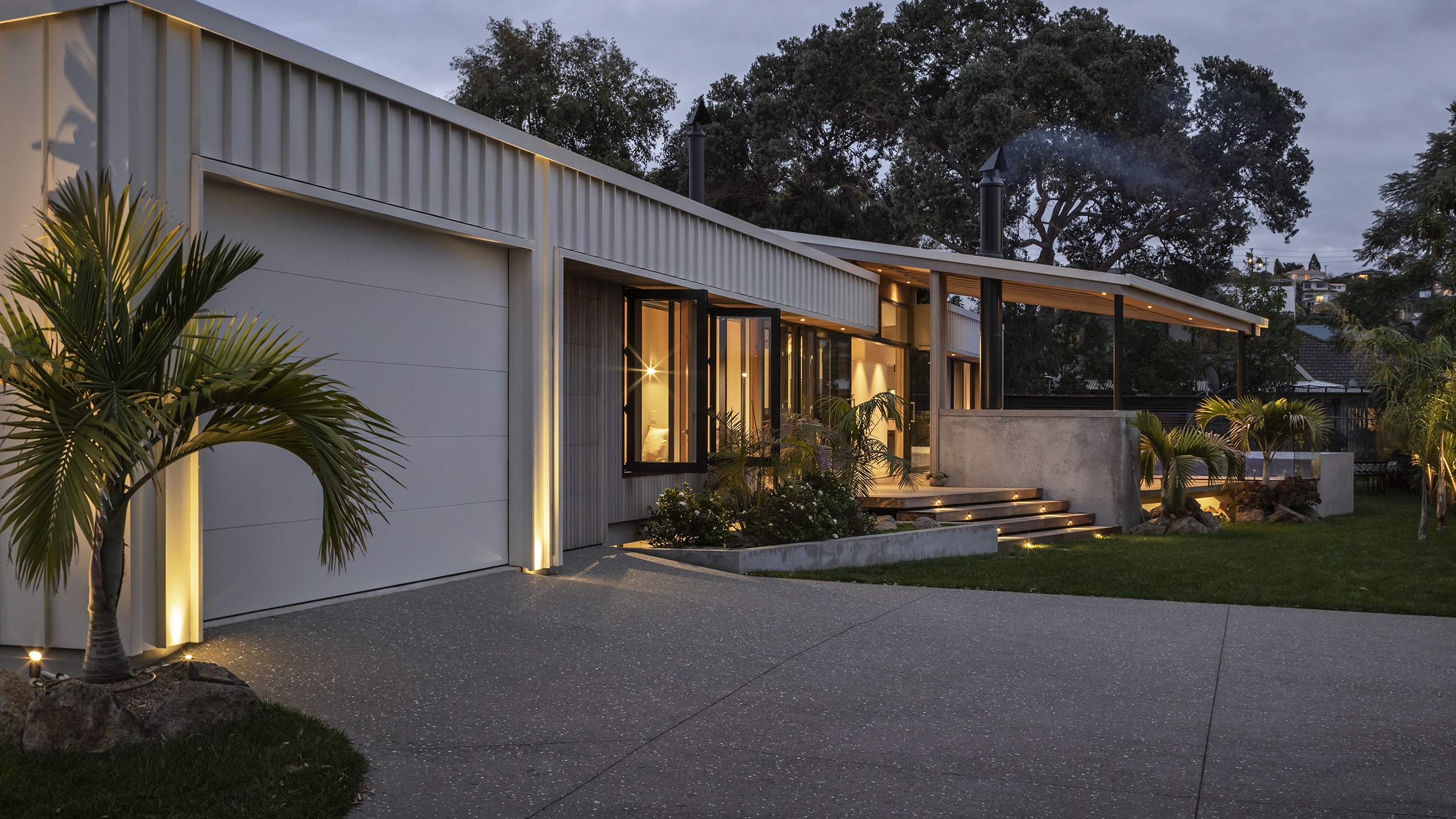 Here are some ideas to get you started.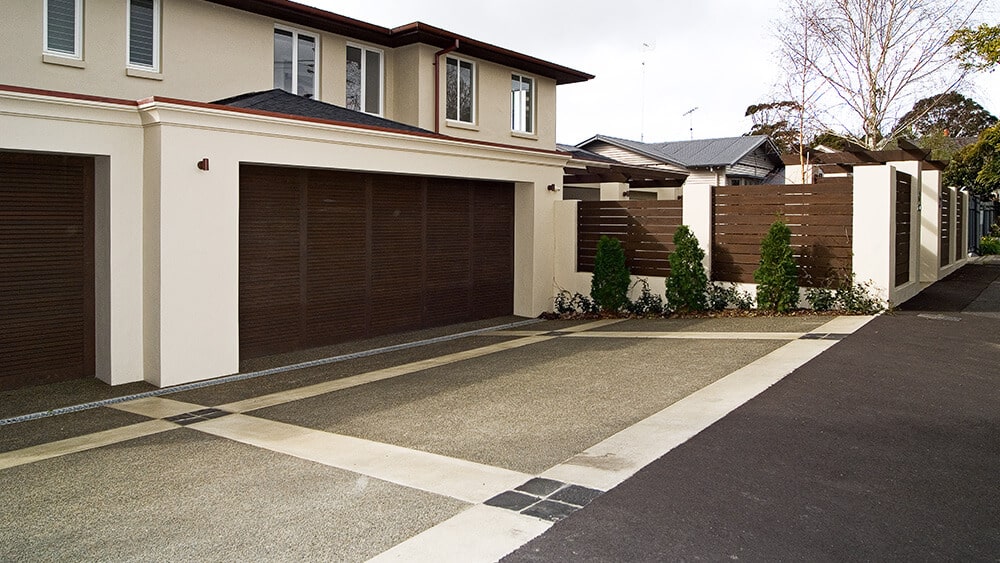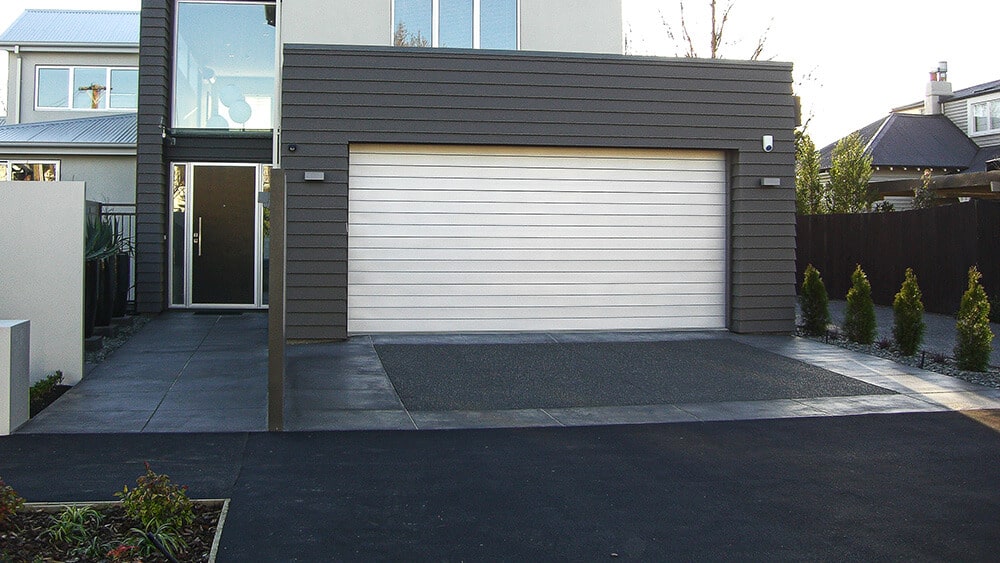 Different textures and/or shapes.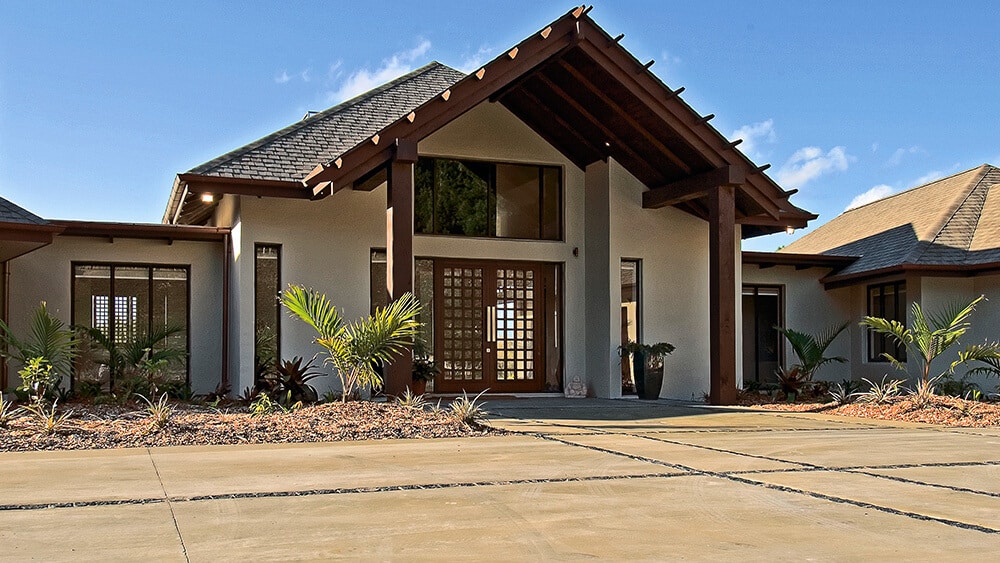 Mix with other materials.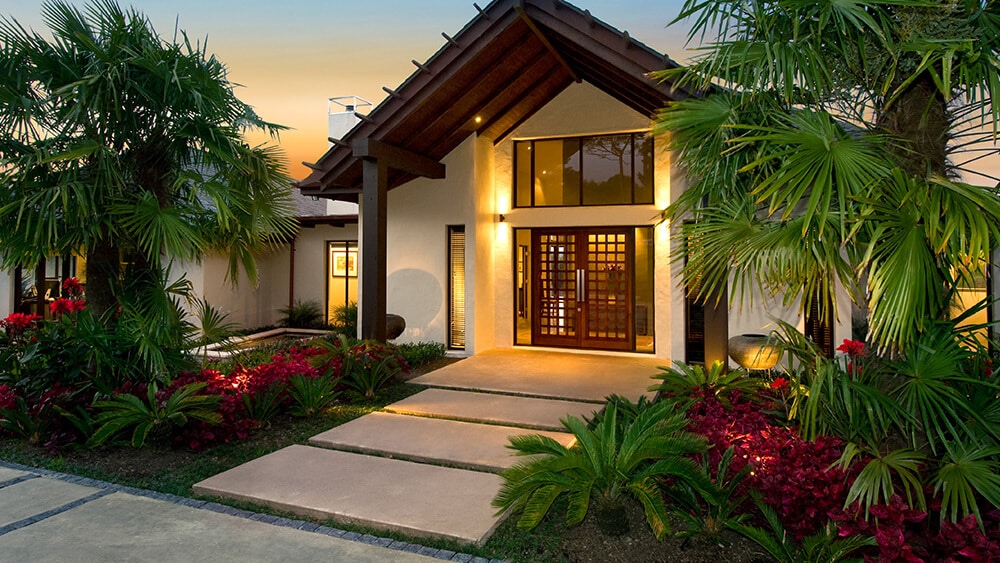 Large flagstones for paths.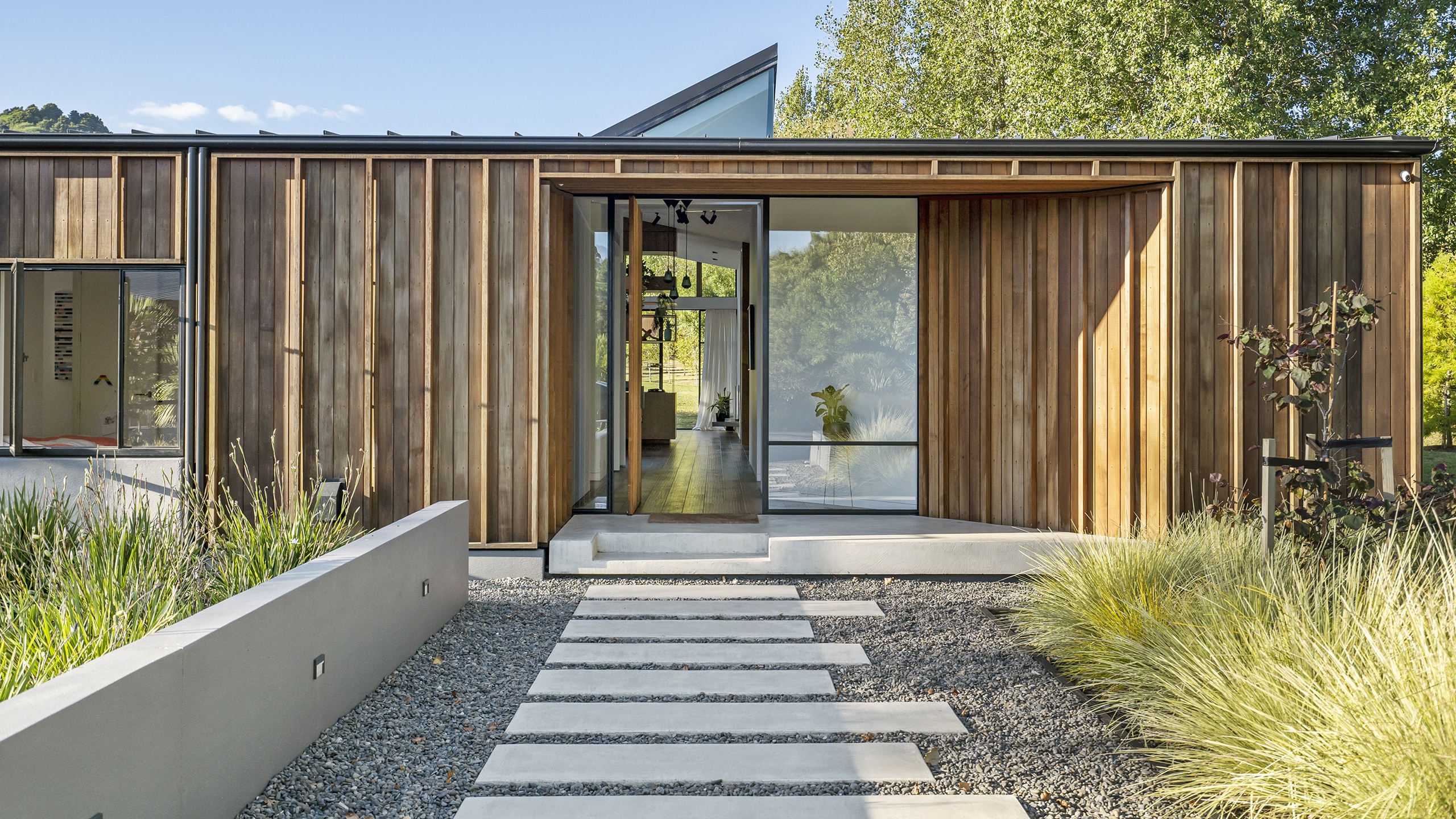 You don't need to follow any rules or trends when it comes to choosing colour for your driveway and paths. It's all about personal choice.
With over 80 colours available, there is plenty of colour choice for your patio or courtyard. The iron oxides used to colour the concrete are completely UV stable and are mixed all the way through the concrete – the colour is permanent. As concrete is a natural product, the colour takes on a natural patina, or mottliness, and makes each driveway or path unique.
It's important that you see real concrete samples before you make your final selection. Don't pick your colours from the screen, as colours will look different on every screen you view it on. Visit our showroom or order a colour sample.
Handy hints:
For areas with good sun, too light a colour can result in excessive glare.
Darker colours are recommended for driveways to hide tyre marks.
The big colour blocks in a home are roof, wall and patio – think about these first.
You don't need to be bold! The Charcoal range offer a number of simple colour options that will never go out of fashion.
For driveways and paths, a safe non-slip surface is paramount.
When concrete is laid, the surface is treated to have a texture suited to the environment – smooth for interior floors and textured for exterior surfaces. There are several textures that give a safe non-slip finish. As the texture is literally set in concrete this non-slip surface will be remain safe and sound for years. A good non-slip texture will also reduce any potential glare. As well as severing a practical function, the concrete texture also influences the appearance of the colour and the overall look of the patio.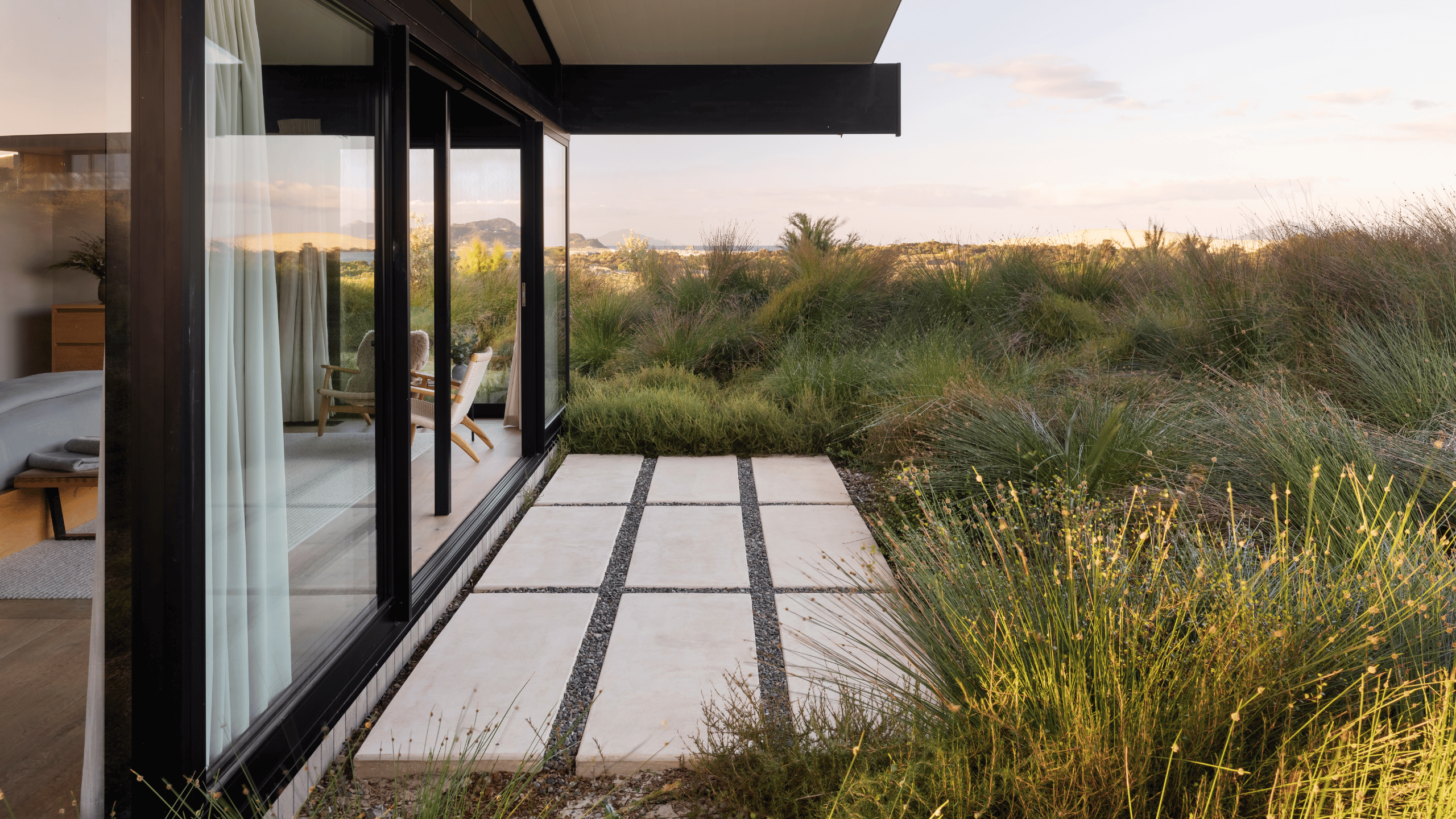 Cutting concrete is essential to control cracking but can also be used to add detail to your space.
All newly poured concrete shrinks as it dries which can result in cracks. To control this potential cracking the concrete is cut (Construction Cuts) shortly after being laid. These cuts are strategically placed and serve an important function in the performance of the floor.
These Construction Cuts can be complemented with additional cuts to form a pattern on the surface. These secondary cuts (Decorative Cuts) can be placed wherever desired to create a tile or large flagstone look. This is a very simple and yet very effective way to break up large areas of concrete. Conversely, if a simple clean look is desired no additional cuts are required.
The cuts are filled with a coloured grout.
To finish the pattern, the cuts are filled with our special concrete grout. This gout can be coloured using any PeterFell colour. Commonly people choose to have the grout the same colour as the concrete. As the grout is slightly darker than concrete, adding colour results in a subtle tonal contrast with the concrete. The surface of the grout may be flush with the surface or slightly concave. It's all about the look you want to create.
Sealing concrete prevents staining and makes it easy to clean.
All concrete surfaces should be sealed. A sealer protects the concrete from staining and marking, making it easy to clean and maintain. As the concrete surface is textured, the sealer will not make the area slippery, but there is also the ability to add a non-slip additive to some of the sealers. There are a range of sealers available, including ones designed to stand up to hot tyres making them perfect driveway sealers. Sealing means there will not be the need to waterblast the driveway and paths every weekend.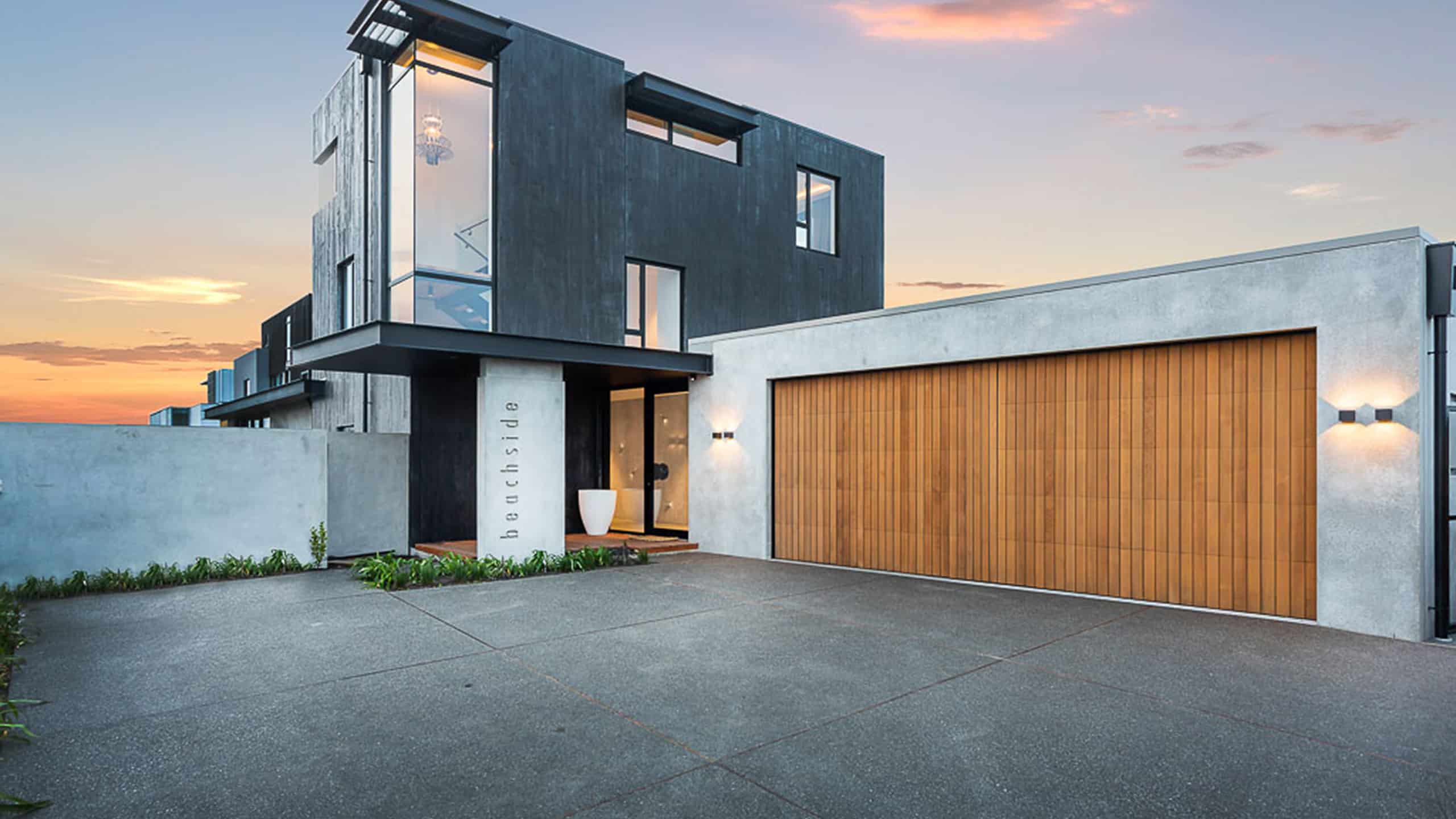 Frequently asked questions.
Design.
Why should I use Peter Fell Ltd?
Peter Fell Ltd has an established reputation for producing exceptional coloured concrete environments, primarily, but not exclusively, stunning coloured concrete floors. The company has gained the position of market leader through a culture of quality in all aspects of business – we source only the best materials, and our fully trained staff provide full support throughout any project. Learn more about Peter Fell Ltd or the PeterFell System.
How much does a PeterFell driveway or path cost?
The PeterFell System adds approximately $50 m2 to the cost of the concrete. This cost covers the 5 steps outlined above, but does not include the preparation and laying, the concrete itself, or any grinding or polishing. This ballpark cost can be compared with other hard flooring options (i.e. wooden deck, pavers etc). For more details on costs please contact us.
Will the concrete crack?
As concrete hardens, excess water evaporates causing the concrete to shrink, and so cracks can occur. This issue is well understood and through the proper use of cutting, proper site preparation, and good concrete practice the risk is significantly reduced. For information on cracking and other potential problems click here.
Colour.
How is the concrete coloured?
Peter Fell Ltd use only Bayferrox oxides – the world leader in oxide manufacture and quality, to colour the concrete. These oxides are mixed through the concrete to ensure the colour remains for the life of the floor.
Will the colour fade?
No- The PeterFell System uses an integral colour method – the colour is mixed throughout the concrete. This results in the permanent colouring of the concrete, it is not a surface coating and subsequently will not chip off or wear away. The oxide is completely UV stable and will not fade.
Texture.
Will the surface be slippery?
No – there are a range of non-slip textures available to ensure that your outdoor space will be safe and non-slip even when wet. See the full range of concrete textures available.
Patterns.
Do I have to cut the concrete?
Absolutely – all concrete must be cut to reduce the chance of cracking as the concrete dries. These cuts (called Construction Cuts) and must be correctly positioned and executed within 24 hours of the concrete being poured, or there is a significant risk of concrete cracking (unless other jointing methods are employed). Other cuts (called Decorative Cuts) can be added later for decorative effect. For more information on cutting please click here.
Protection.
Do I need to seal my concrete?
Yes – sealing is essential to protect the surface from staining and marking. Sealing will determine the final appearance, both colour and texture, of the concrete. Sealing stops 'dusting' (efflorescence) forming on the concrete surface which masks the concrete colour (often mistaken for colour fading), maintaining the true colour. More importantly, sealing makes the concrete easy to clean and maintain.
Will the sealer make the concrete slippery?
The grip and texture of the finished surface is generated simply by the concrete itself. While the sealer coats the surface, the texture of the concrete is retained through PeterFell Sealers. All external concrete surfaces should be finished with a non-slip texture which will not be reduce by application of an appropriate sealer.
What do I seal the concrete with?
Peter Fell Ltd has a wide range of sealers, including ones specifically designed for driveways – Learn which concrete sealer is best for you.
How long will the sealer last?
No concrete sealer will last forever. The floor life of the sealer is very much dependent on preparation and application of the sealer. For typical application PeterFell sealers for internal floors have life of approximately 3 – 7 years, depending on the sealer type chosen. To maintain good protection of the floor, the sealer should be re-applied before it starts to wear significantly.