C2 polished floors improve on the natural durability of concrete.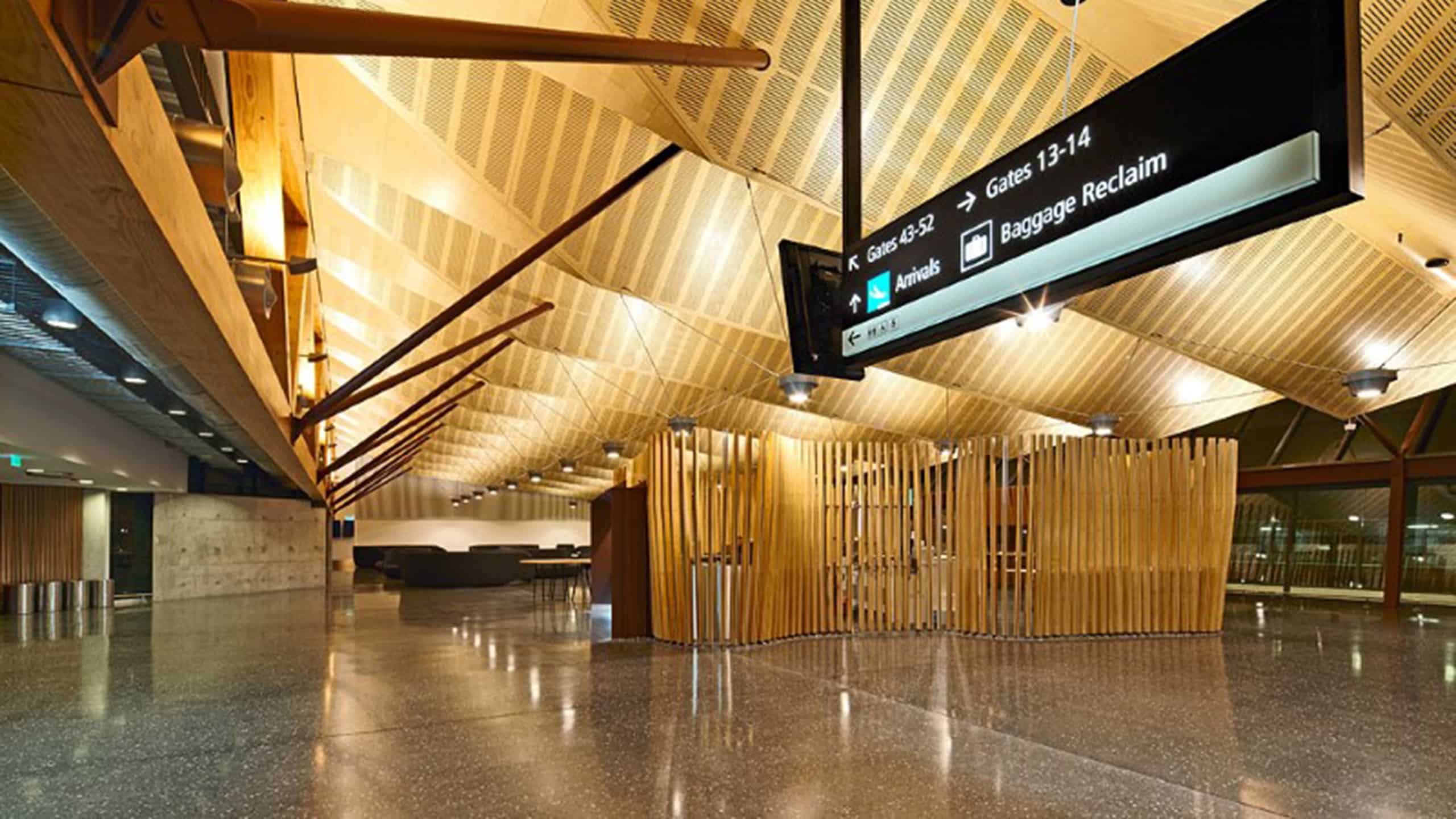 PeterFell C2 Polished Concrete flooring brings all the natural beauty of concrete to your commercial space, while being more durable, hardwearing and stain resistant.
It's all thanks to the lithium silicate-based densifiers that are used during the grinding and polishing process when your floor is installed.
The unique liquid hardener penetrates deep into the pores of the concrete – far deeper than traditional densifiers and coatings. It literally tightens the concrete, making it harder for water, oil and other contaminants to get in.
A special microfilm is then added to create a protective coating that is melted into the concrete for extra strength and durability.
Choose the right application.
There's a C2 system that's right for your space – indoors or out.
To ensure the best outcome, we recommend that most systems are applied by Trained Applicators only. We've highlighted which system requires a Trained Applicator, for an Applicator in your area contact us.
| | | |
| --- | --- | --- |
| C2 Gloss | The most commonly used system, suitable for home, commercial and industrial uses. | Applicator only |
| C2 Shield | Where oil and grease are present, the C2 Shield system offers increased stain protection – for areas such as cafes or domestic kitchens. | Applicator only |
| C2 Base | A cost effective solution that increases the durability of the floor, as well as gloss and stain resistance. | DIY, and Applicator |
| C2 Public | An exterior solution for public spaces that increases longevity and reduces staining risk – and cost effective as well. |  Applicator only |
C2 floors will last for years, and like any floor, they'll need regular cleaning to look their best.
We recommend that C2 Clean and C2 Maintenance products are used. These are purpose designed to provide your floor with outstanding cleaning results. Regular use will extend the life of your floor, keep it looking better longer, and minimise the need for any retreatment.
Find out more about the benefits of a PeterFell C2 polished concrete floor from your local concrete floor installer. Or contact us.