Premium Lithium-Silicate Hardener & Densifier for Concrete.
C2 Super Hard™, with the maximum lithium content is the premium hardener and densifier for concrete surfaces. If you are looking at an improved sheen without any worry of reapplication or burnishing. C2 Super Hard™ will also provide extended coverage rates in comparison to C2 Hard™ and other conventional sodium or potassium silicate hardeners.
Benefits
Excellent Penetration. The patented formulation of the C2 Super Hard™ contains a highly reactive lithium catalyst, which achieves a much greater penetration into the floor surface.
Greater Abrasion Resistance. Maximum Hardening will effectively and significantly increase abrasion resistance in comparison to conventional sodium or potassium hardeners. Will improve abrasion resistance by over 55% compared to untreated concrete.
Durable. An extremely hard marble-like shield and permanent impregnated surface can be achieved for the life of the concrete with one single application.
Easy to apply with little or No Production "Down Time". Cures quickly. Floor can be put into service immediately after the application process is complete.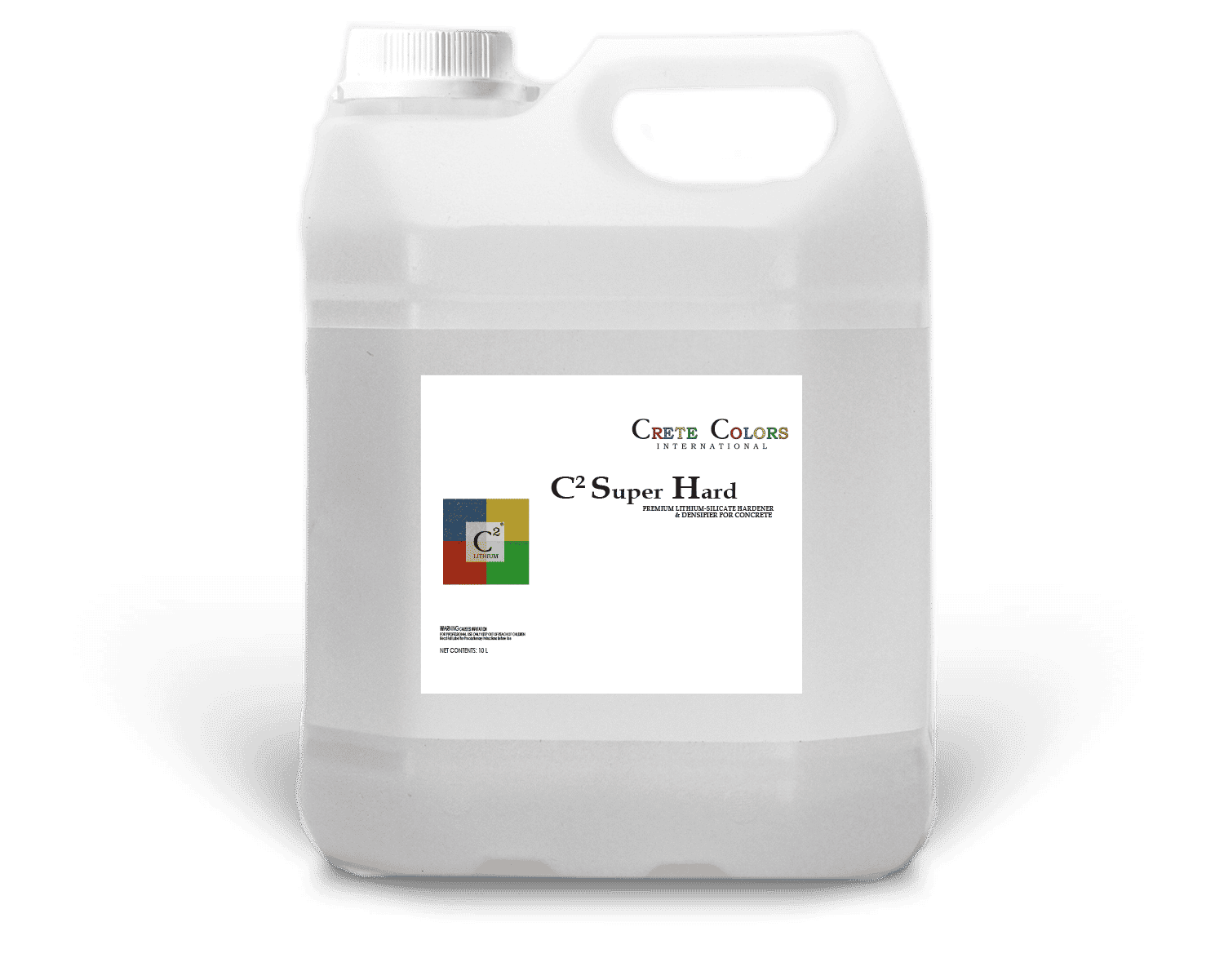 How much you'll need.
The following is based on the approximate concrete coverage of 15 m2 per litre. The product is available in 10L and 20L containers. The actual quantity required may be more or less depending on the concrete.
Concrete Area (m2)
Estimated amount of PFL C2 Super Hard needed = 32L
You will need:
| | | |
| --- | --- | --- |
| 150 | 10L | 1x10L |
| 300 | 20L | 1x20L |
| 450 | 30L | 1x10L, 1x20L |
| 600 | 40L | 2x20L |
| 750 | 50L | 1x10L, 2x20L |
| 900 | 60L | 3x20L |
Order your PFL C2 Super Hard.
Please note that the following prices exclude GST and freight. These are calculated when you work through your order.
| | |
| --- | --- |
| Size | Price |
| 10L | P.O.A. |
| 20L | P.O.A. |