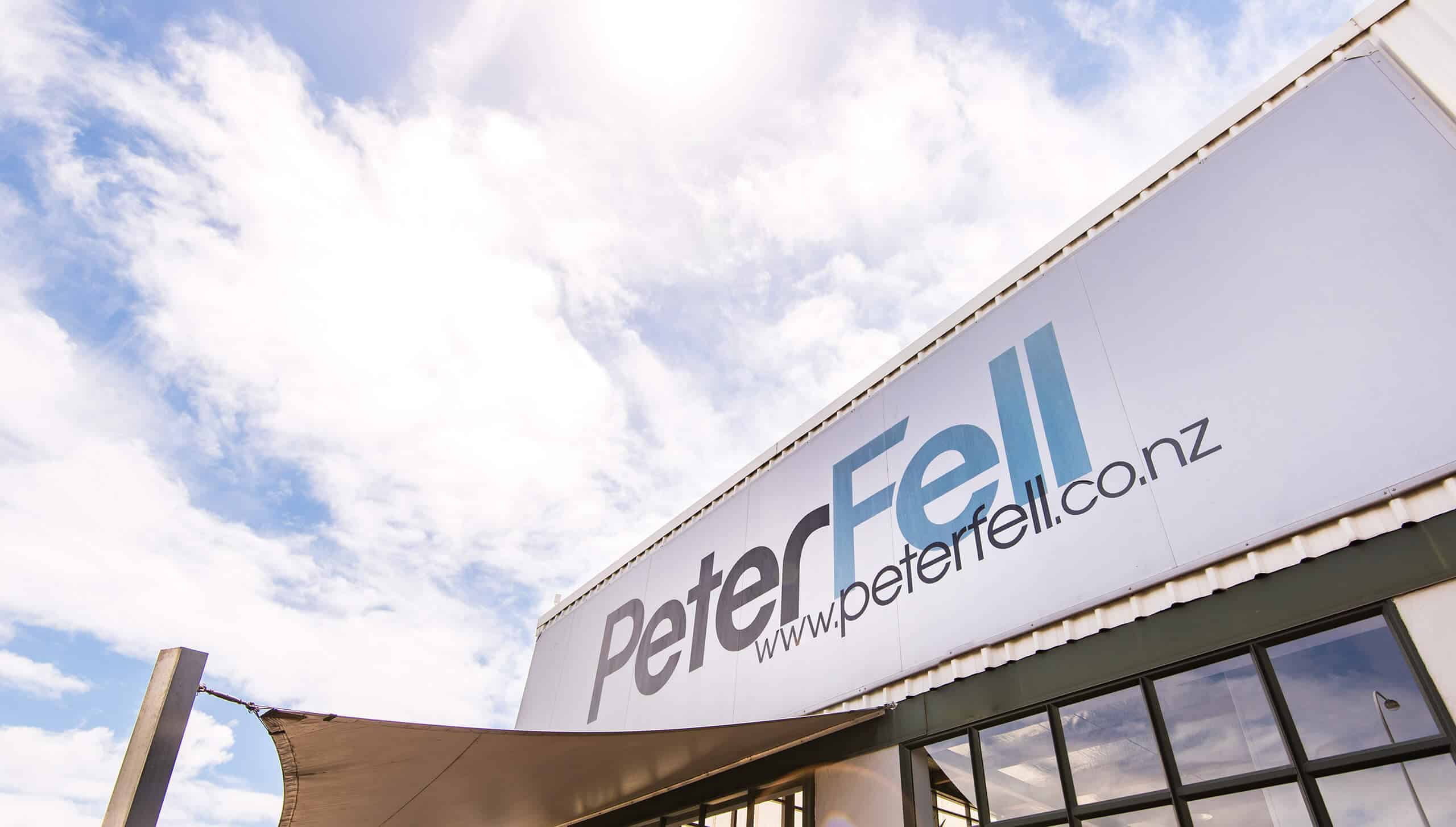 Commonly asked questions about the PeterFell System.
Why should I choose Peter Fell Ltd?
Here at Peter Fell, we've established a reputation for producing exceptional coloured concrete environments, with the main focus being on coloured concrete floors. We source only the best materials from around the world, and our fully trained staff will provide you with full support and advice throughout your project.
What is the PeterFell System?
Essentially, the PeterFell System is the proven way to colour and protect your concrete. The colour is added to the concrete during the mixing stage before it is poured and the surface texture defined.
View an overview of The PeterFell System 
What are the benefits of using the PeterFell System?
The PeterFell System provides you with a number of benefits, for both interior and exterior applications.
You can use it anywhere concrete can be used – from living room floors to garages, driveways and pool surrounds. It can even be used on tilt-slab walls.
There's no need for specialist applicators or complicated machinery. The PeterFell Sytem can be applied by any competent concrete contractor – and you can do the sealing yourself.
The colour is permanent. That's because it's incorporated into the concrete, so it won't wear or fade.
You get the complete solution – from colour to an extensive range of products that will protect and maintain your concrete surface.
It's cost-effective, especially when you compare it to carpet, wood, tiles or linoleum. As most builds start with concrete, the PeterFell System simply transforms this base element into the final surface. So you'll save time and money.
The extensive colour range means you can achieve the look you want.
The PeterFell System has been created here in New Zealand to suit our country's unique climate and conditions.
It's all backed by our quality customer service. We'll provide you with the information and support you need to make the right choice.
Where can I use Peter Fell coloured concrete?
PeterFell coloured concrete can be used anywhere that concrete can – inside or out, in commercial or residential applications, from simple paths to entire house floors.
What does a PeterFell floor look like?
Every PeterFell floor is unique. That's because the PeterFell System is typified by the diversity of colour, texture and finish of the concrete.
As the colour disperses through the concrete, creating a natural variation in the look. This variation in colour, or 'mottleyness', typifies the PeterFell System. This variation is random, and depends on a number of factors such as the colour, texture, and finish of the floor.
Where can I see a PeterFell Floor?
You can view a range of PeterFell floors at our showroom at 81 Patiki Rd, Avondale, Auckland. It's directly off the Northwestern Motorway, only 8 minutes from downtown Auckland and there's ample free parking.
How much does the PeterFell System cost?
There are a large number of variables involved so it's difficult to give a single price that covers all possible applications of the PeterFell System.
As a rough guide, the approximate cost over and above a normal concrete floor is $60 m2. This is an estimate only and covers all products and labour to execute the PeterFell System. The price doesn't include the cost of the concrete or any associated labour charges for preparation and laying. You can contact us to get more information around pricing.
What service does Peter Fell Ltd provide?
Peter Fell Ltd provides concrete colours and sealers, as well as instructions that allows you to create coloured, cut and sealed concrete floors. We don't, however, provide the concrete itself, or handle the preparation or laying.
The PeterFell System can be laid by any competent concrete contractor (it doesn't require a specialist applicator or complicated equipment).
Contact us for a full list of contractors in the Auckland region. If you live outside of Auckland, contact your local ready mix concrete supplier.
We're happy to provide full job specifications and application instructions, as well as assistance and advice to any architect, specifier, building manager, contractor, applicator, or home owner.
Who gets involved and when?
It's important that full consultation of the PeterFell System is undertaken by all parties before any work begins.
Architects and Designers
The PeterFell System can be specified for any project that involves concrete. All of the components of the PeterFell System need to be considered prior to specification, as factors such as finishing and sealers will affect the look and feel of the concrete colour. All finishing products specified must be checked to ensure they're right for the application. Contact us if you have any queries.
Concrete Contractors
The PeterFell System can be laid by any experience concrete contractor. There is little difference between placing standard grey concrete and PeterFell coloured concrete. The key difference is that the finishing of the concrete is as important as the final surface.
We will calculate the colour dosing and customise the manufacture for each job.
Concrete Cutter
The position of Construction Cuts as well as any Decorative Cut patterns need to be decided at the design stage and should be handled by a professional concrete cutter.
Construction Cuts should be made following standard cutting practices. They should not be done using a hand-held blade.
The width and placement of Decorative Cuts need to be specified and then made using standard concrete cutting practices.
Concrete Sealing
Sealing a concrete floor can be completed by the Concrete Contractor or, if you're a handy DIYer, you can do it yourself. See the PeterFell Sealing Information Guide for more information or contact us for more information.
Concrete Polishing
If you are having a ground or polished texture, it is recommended that a professional contractor is used.    While the contractor will not be required until after the concrete is poured, we recommend that the grinder/polisher is consulted prior to any concrete being laid to ensure the specifications will enable the contractor to deliver the desired finish.
Can I use the PeterFell System on my existing concrete?
No – the PeterFell System is designed for use in new concrete only. This is because the colour is mixed through the concrete and not just applied to the surface.
However, existing concrete floors can still be cut into various patterns and sealed to protect from staining and marking. See our Rejuvenate Section for more information.