All Decorative Cuts should be filled with PFL Non-Shrink Grout.
You can purchase this directly from us and we'll have it delivered you door. We also supply accessories to make the application of grout clean and easy.
PFL Grout is available in any of our concrete colours.
Follow these four steps for applying grout.
Step one. Cutting the concrete.
Construction Cuts are 30mm deep x 3mm wide and are made within 24 hours of the concrete being poured.
If you want to add Decorative Cuts, these are typically made two to three weeks later. This has given the concrete time to harden and ensures a good, clean edge. Decorative Cuts are 10mm deep x 10mm wide.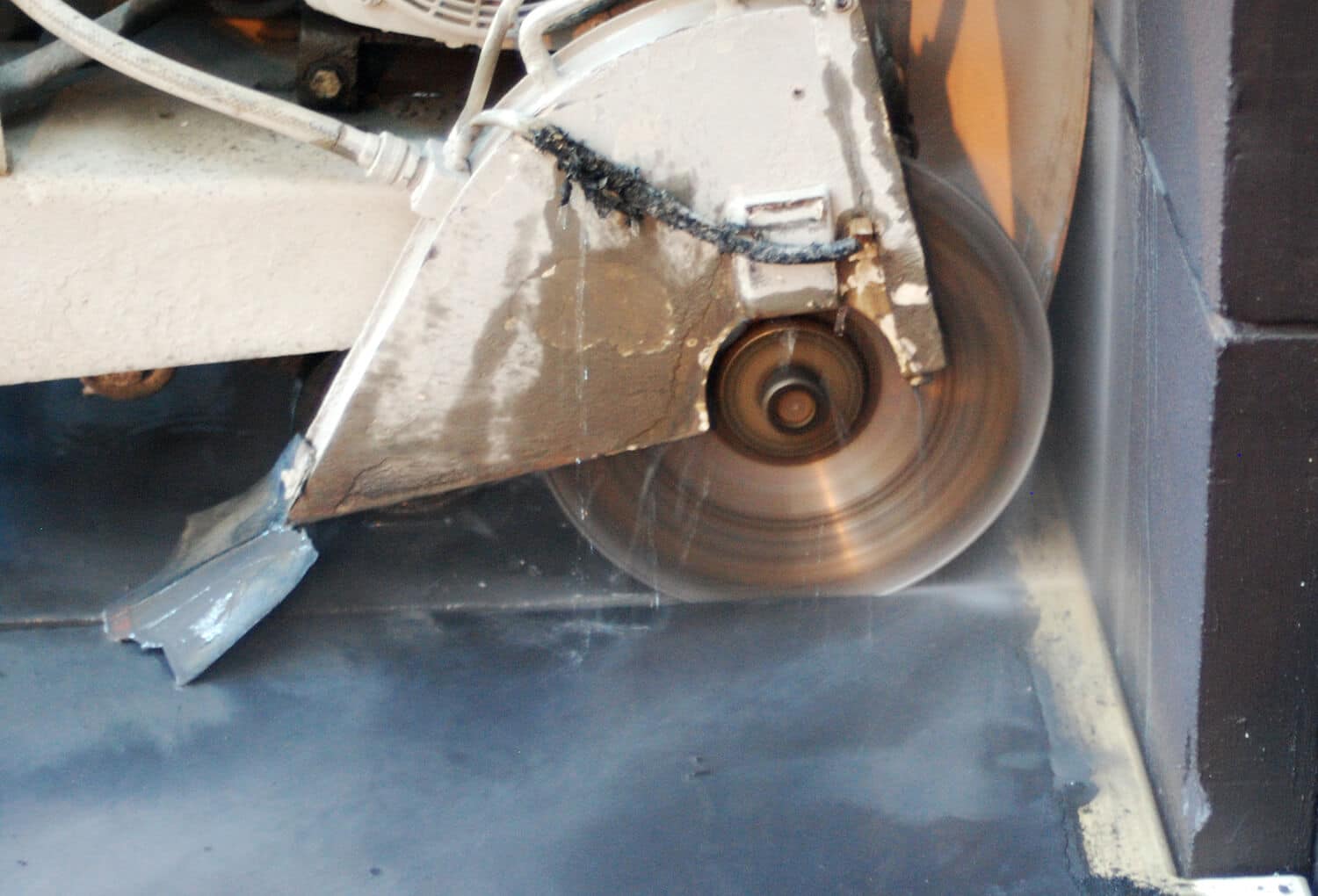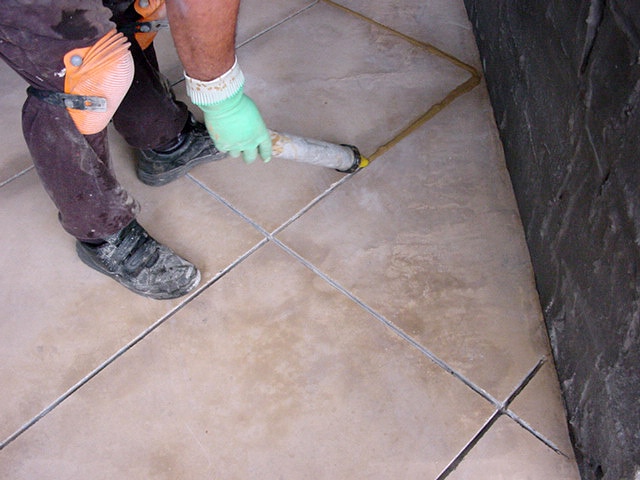 Step two. Apply the grout.
We recommend that you use a PFL Grout Gun. Apply the grout so that it slightly overfills the cut and sits slightly raised above the concrete surface.
If you'd rather not use the Grout Gun, you can tape on either side of the cut (using PFL Grout Tape or something similar) and apply with a trowel.
Step three. Remove the excess grout.
Allow the grout to set for 10-20 minutes and remove any excess with a scraper.
You can choose to have the grout sitting flush with the concrete or concave, depending on the effect you want to achieve.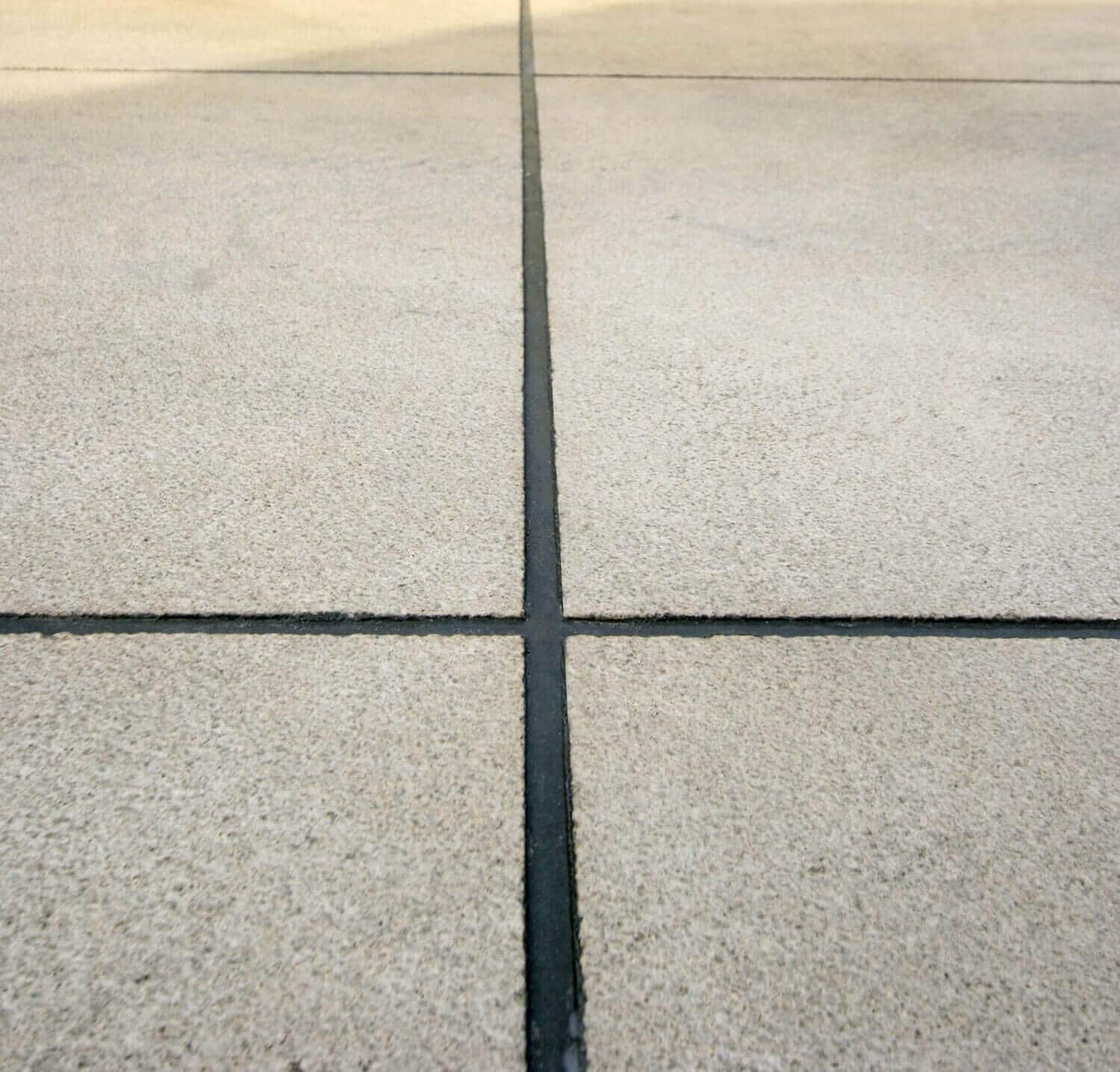 We answer some frequently asked questions.
Do I need to apply Decorative Cuts before grouting?
As Construction Cuts are only 3mm wide, we recommend that you place Decorative Cuts over the top, even if no further Decorative Cuts are being used. This will allow for the Cuts to be properly filled with the grout.
Will the grout crack?
In the event of excessive slab movement, any stresses or cracking will occur down the Construction Cuts (which is what these cuts have been designed for). As a result, fine hairline cracks can appear in the grout. In cases where the design or environment could cause excessive slab movement, we recommend that you use a more flexible material. Contact us to learn more.
Can the grout be the same colour as my PeterFell Coloured Concrete?
Yes. Most commonly, the concrete colour is the same as the grout colour. PFL Non-Shrink Grout can be coloured using any of the colours from the PeterFell range. You need to be aware however that because the PFL Non-Shrink Grout is slightly darker than concrete, the colour of the grout will appear slightly darker as well.
An option is to use a lighter or darker colour for your grout to provide contrast, or even leave it in its natural colour. As the colour is added to the grout on site, you can adjust the tone to suit the look you're after.
What is PFL Non-Shrink Grout?
This is a specially designed shrinkage-compensated grout that has excellent substrate adhesion. It's non-corrosive, non-toxic and impact resistant.