Webinar: Innovation with Concrete – The Key Role of Colour.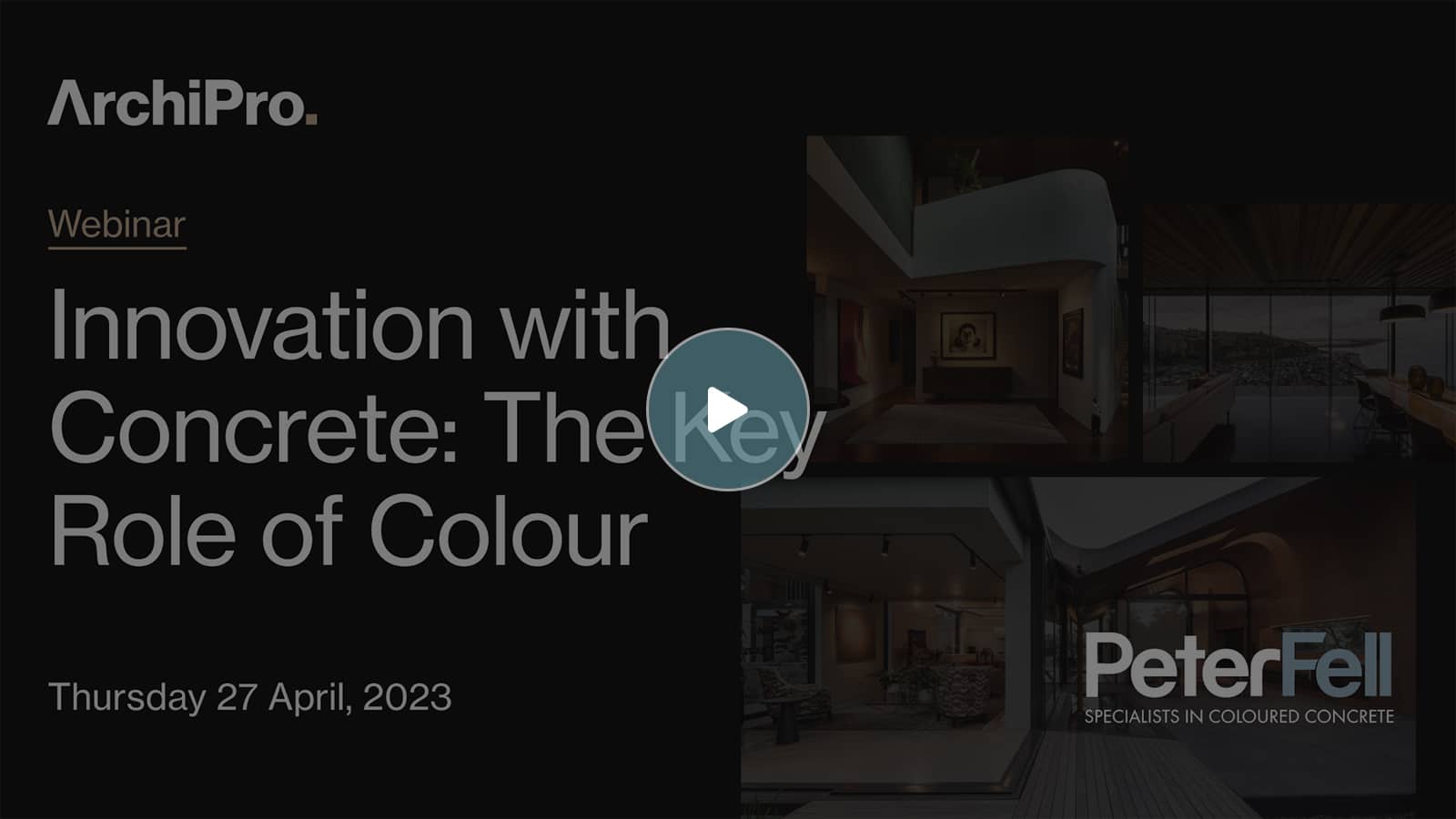 This is the recorded video from the live webinar on Thursday 27 April 2023, inspired by our 2022 Coloured Concrete Innovation competition we ran with ArchiPro, highlighting exciting innovations in concrete, in some of New Zealand's best architectural projects.
Listen to leading architects such as Pete Bossley from Bossley Architects, Craig South from South Architects, and Greg Young from Young Architects as they discuss their recent projects and how concrete was used to enhance their designs. The webinar was led by Paul Dwight from Peter Fell, providing insights and discussions on the latest trends and techniques in concrete usage.