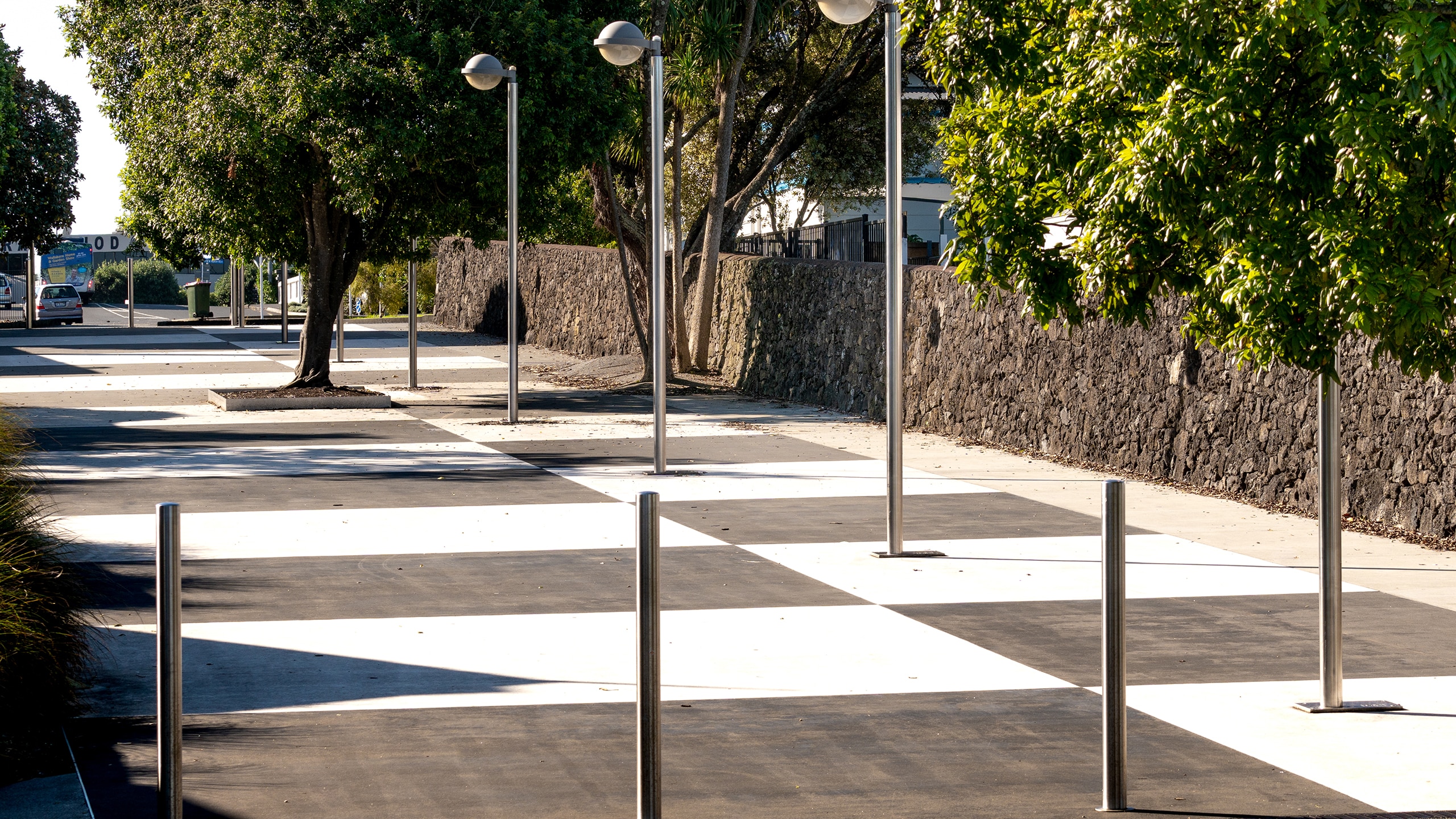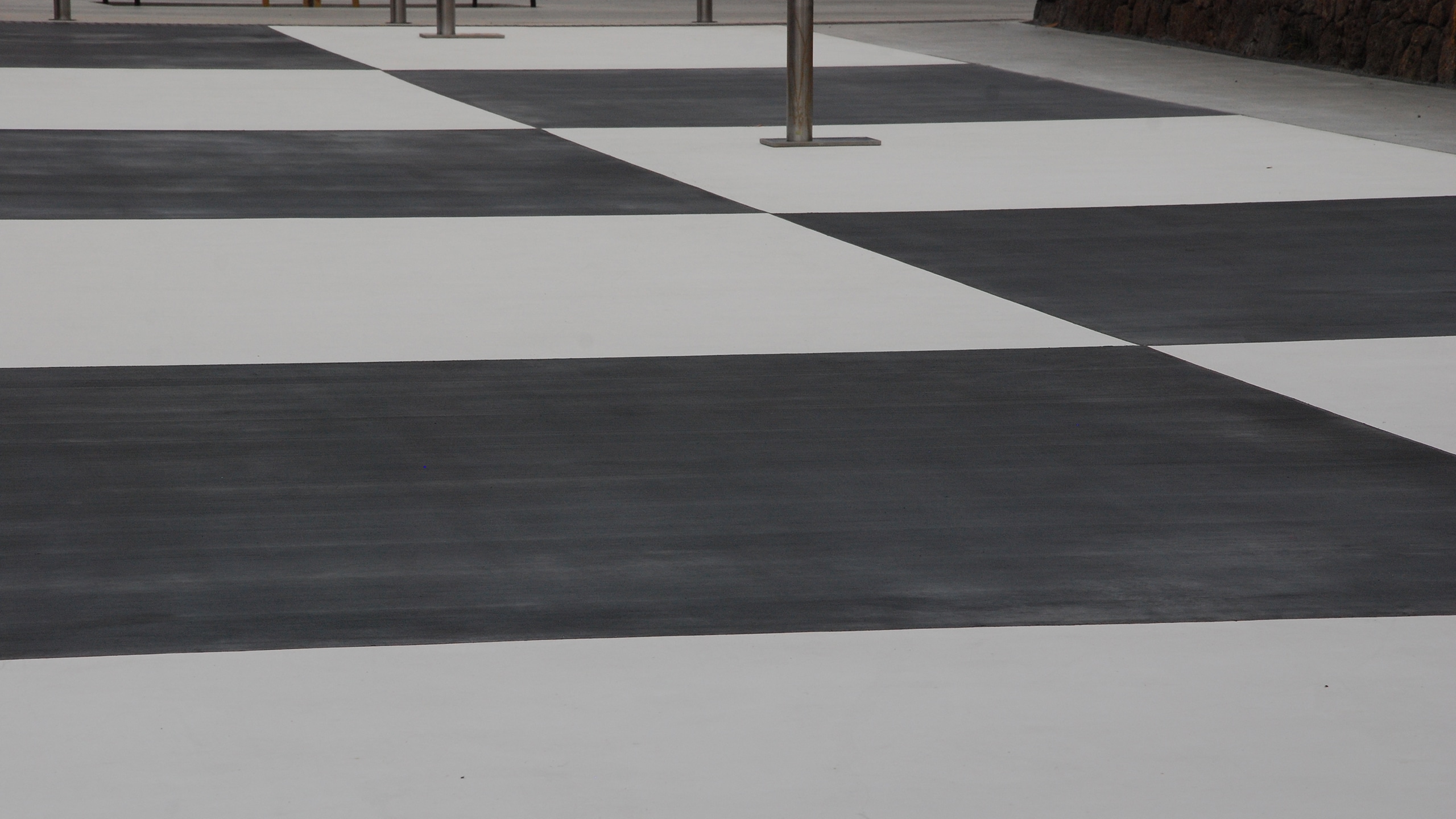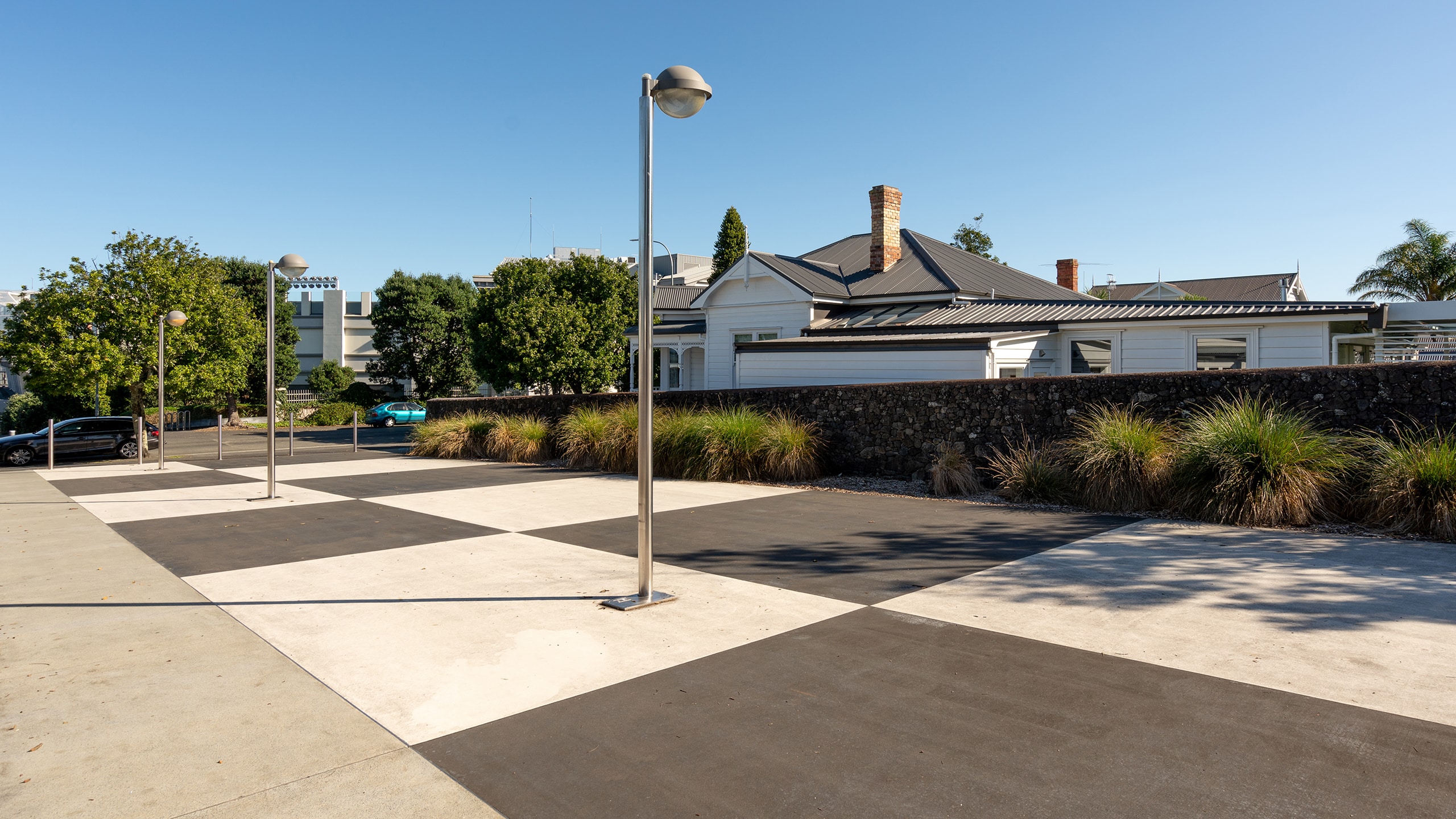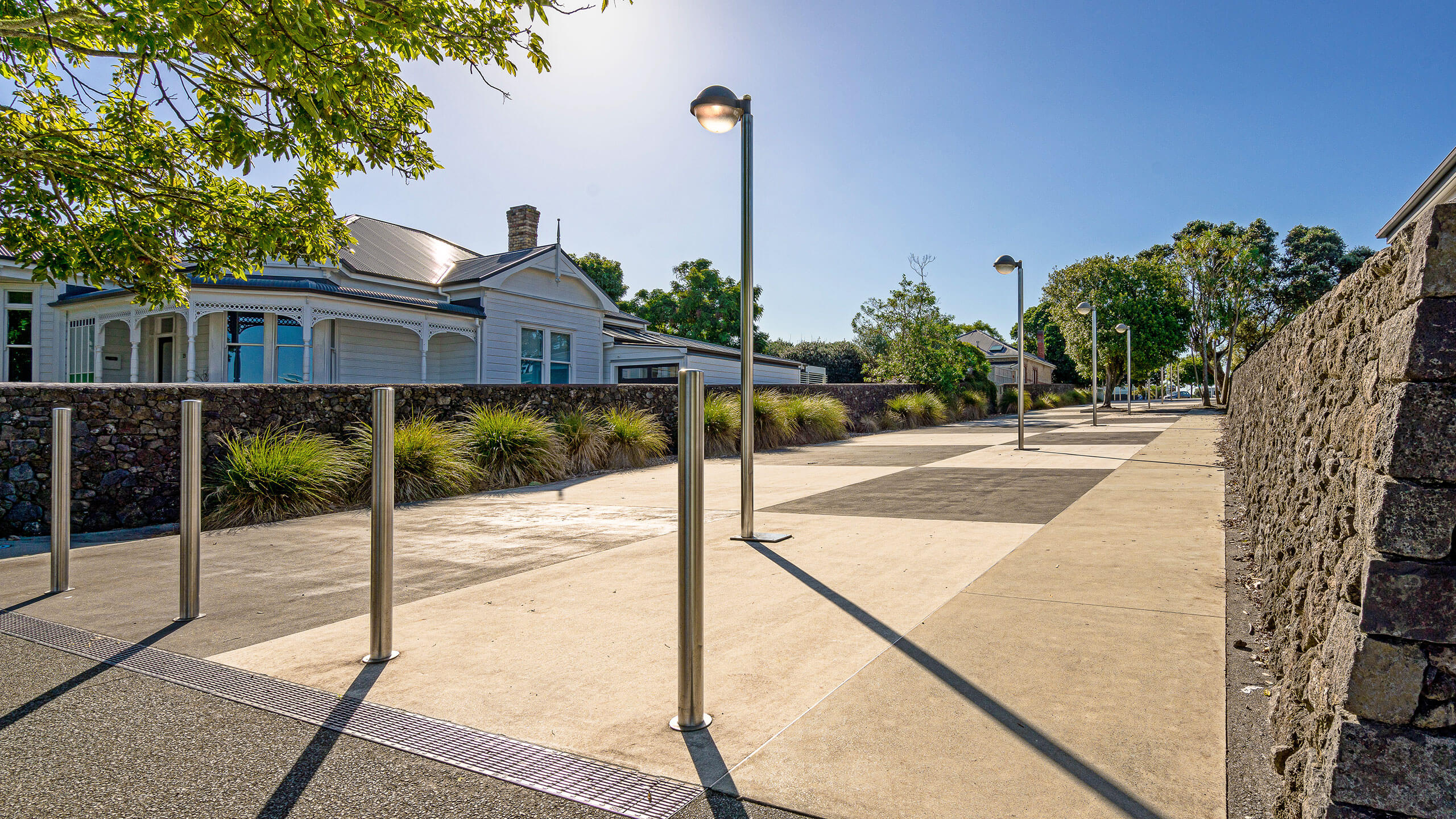 Wairepo Swamp Walk, Kingsland, Auckland
Initiated by the public art team at Auckland City Council, the striking new Wairepo Swamp Walk linking Kingsland township and Eden Park Stadium is now open to the public. It is, without doubt, one of the best projects using our products, which combines great design with outstanding execution – we congratulate all involved in the project.
| | |
| --- | --- |
| Client | Auckland City Council |
| Artist | Billy Apple |
| Consulting Designers | Opus International Consultants |
| Main Contractor | Fulton Hogan Ltd |
| Concrete Contractor/Design Consultant | Contrax Ltd |
The design was the culmination of good urban design lead by Auckland City working with the artist Billy Apple to create this design. Billy Apple was engaged by the Council to develop a concept for the walkway that runs between Sandringham Road and the Eden Park stadium. Drawing inspiration from 'the golden ratio' and utilising our two most famous sporting colours, Billy Apple has created a work that will really set the scene for those on their way to an Eden Park experience.
The Wairepo Swamp Walk is a legal road and is the first purpose-built shared zone in Auckland City. The aggregate that makes up the shared zone is North Island Basalt and South Island Silica to make a truly New Zealand Story. The bollards are supplied by Street furniture.
Special mention must be made of Grant O'Sullivan and the team from Contrax who have done a marvellous job. Grant O'Sullivan specified the concrete and his mix design for the intense black concrete has been created with Peter Fell colour 699, aka SuperBlack, working in contrast to a very white concrete utilising a white Titanium Dioxide from Peter Fell also. Special proprietary aggregate mix designs and post-pour processes were used to achieve the result, so it should be noted that just adding some black oxide or white oxide to any concrete will not achieve a similar result.
Contrax Ltd designed the formwork and stainless edge system to achieve accuracy in construction. Executing the pours was a challenge given the amount of rain during the construction period, and at one point marquees had to be erected to protect the concrete. Attention to detail and workmanship is absolutely first class and we congratulate Grant on a job extremely well done.
It is a great example of a project where special, coloured or otherwise architectural concrete project, has benefitted from early involvement from an extremely competent, experienced and talented contractor at the design stage, ensuring the right specification at the beginning. Please contact Grant O'Sullivan of Contrax Ltd www.contrax.co.nz