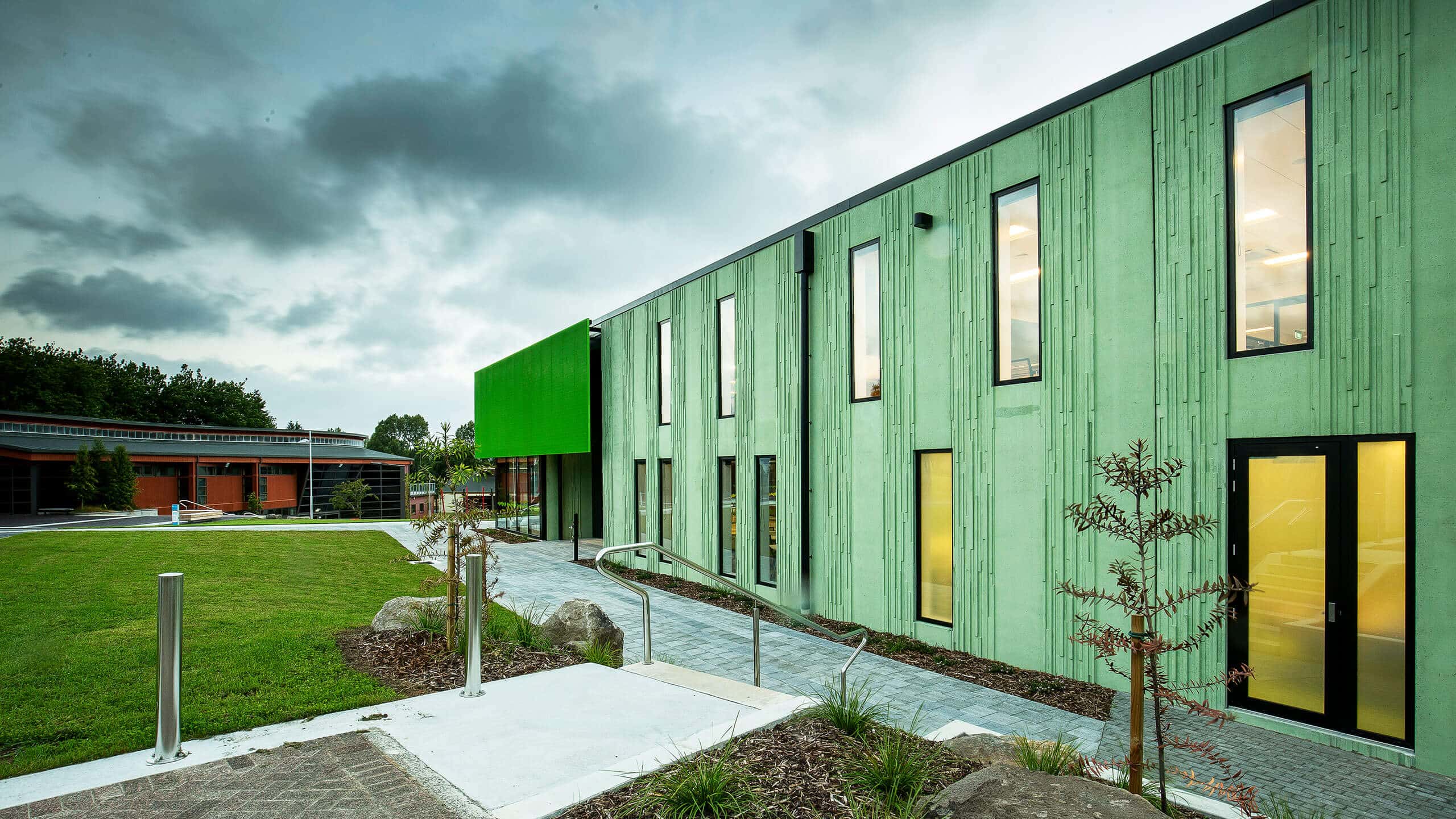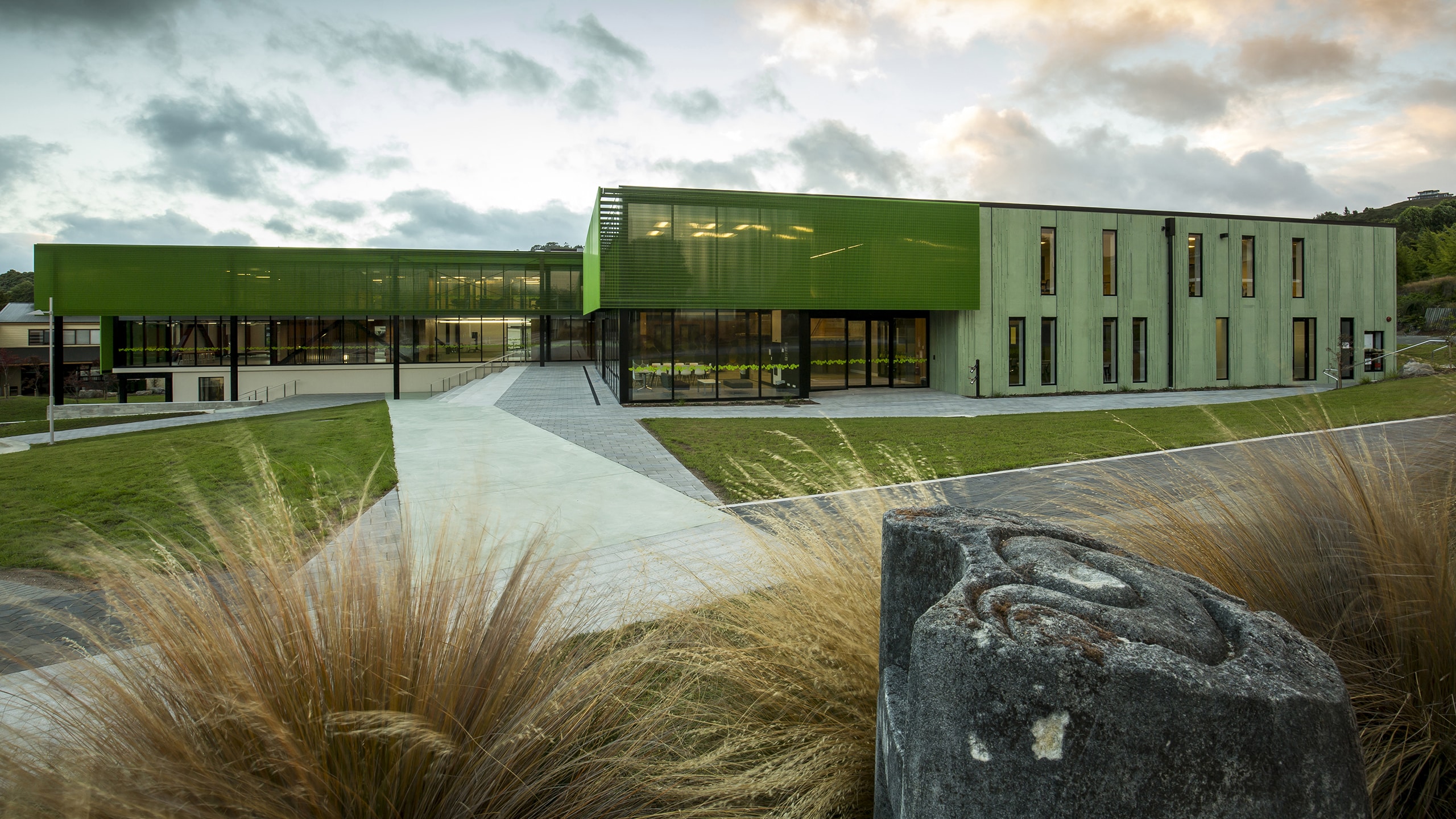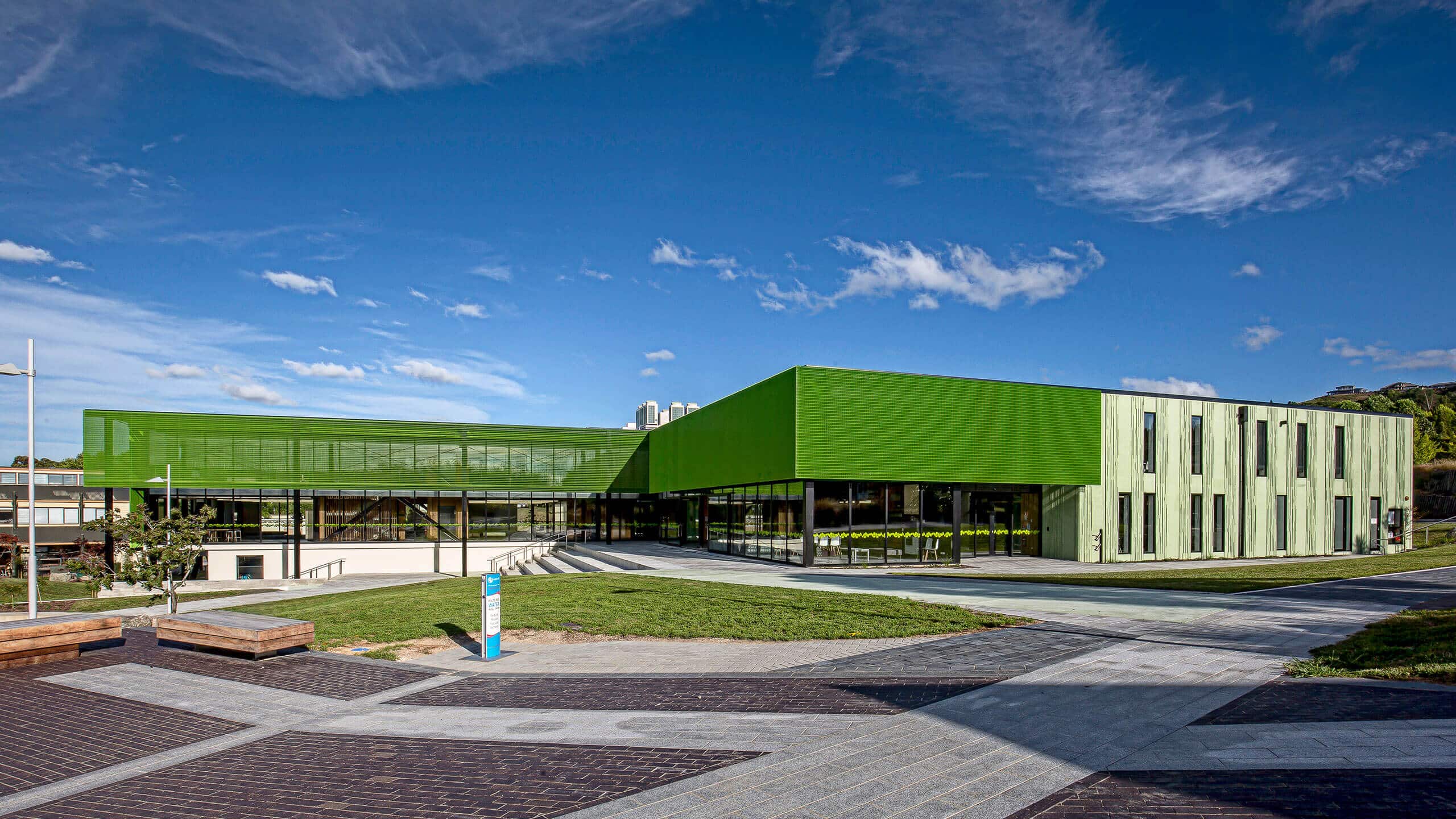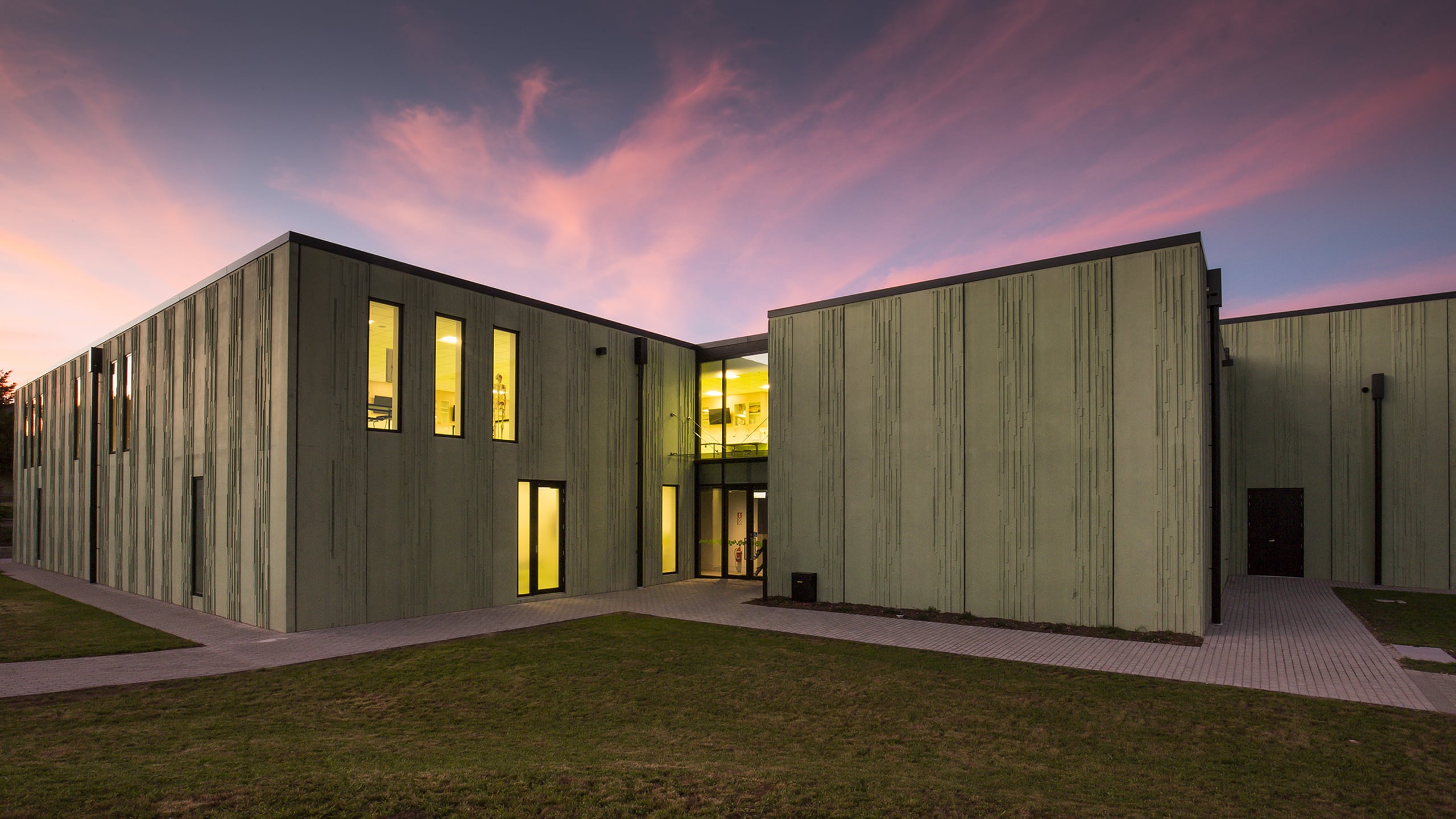 Waiariki Institute of Technology, Health and Science in Rotorua
Featuring our colour PFL 791 from the Aqua Range, the spectacular new building at Waiariki Institute of Technology in Rotorua has been created by Darryl Church Architecture, together with MOAA architects.
It is a triumph and an inspirational case study on the possibilities of using colour in precast panels.
Darryl Church is a Rotorua based practice who have worked long and hard to build their skills for designing buildings for the education sector. They have reasearched widely and attended many conferences on the subject with the stated goal of shaping the future of education.
The panels have a pattern on one half which creates a highlight but which also minimises any potential colour differences in the panels – an important consideration with precast given the potential variation within and between panels
Architect: Darryl Church Architecture, with MOAA Architects
Precast Panels: Stresscrete
Main Contractor: Hawkins