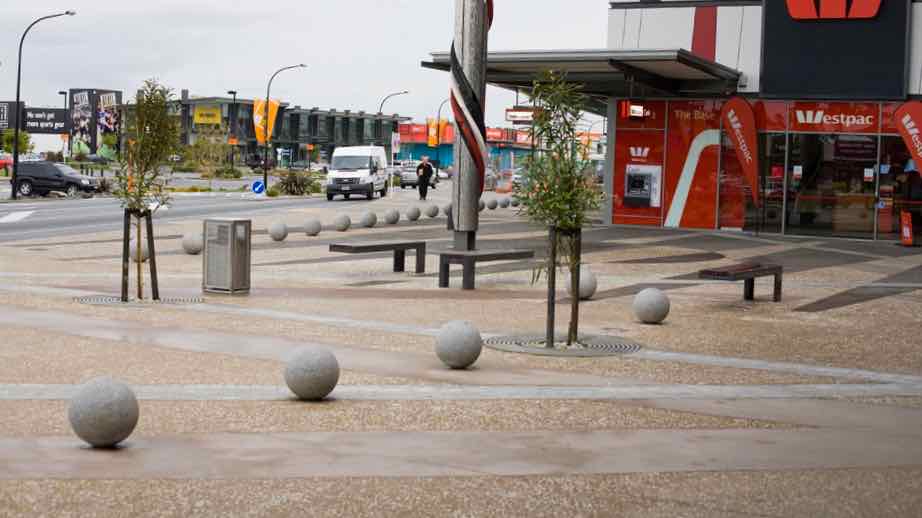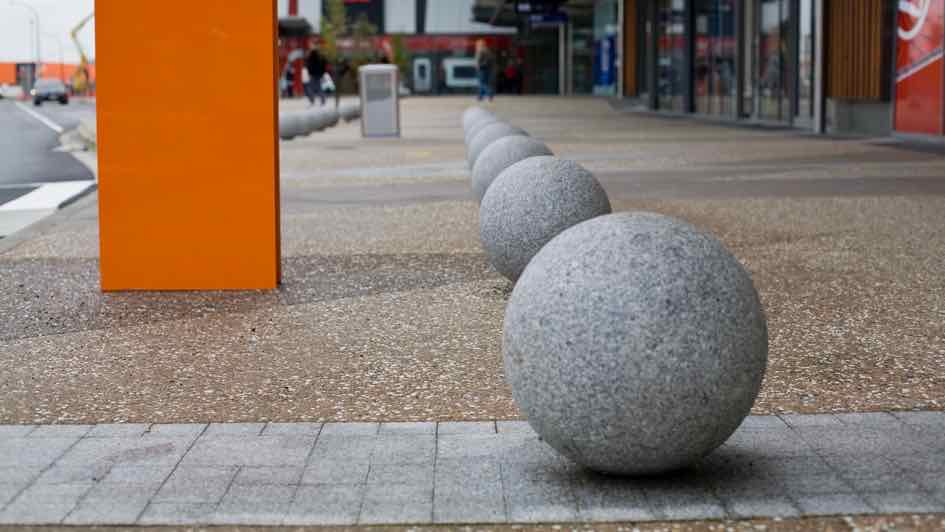 The Base Shopping Centre, Hamilton
Mansergh Graham Landscape Architects have created a superb example of how to do concrete for public spaces.
Mixing a variety of colour, texture and shapes in a striking manner, they have taken advantage of concretes best properties and made one of the best flat open environments we've seen.
Client: Tainui Group Holdings
Landscape Architects: Mansergh Graham Landscape Architects Ltd
Concrete Supplier: Firth Certified, Hamilton
Contractor: Peter Robinson Paving
We'll let the pictures talk for themselves in this superb example of using concrete to it's strengths. Random shapes, vibrant colour, and varied texture working together to create a dynamic space that will last for years.
PFL Natural Sealer was used to help prevent the staining common with public spaces such as these.