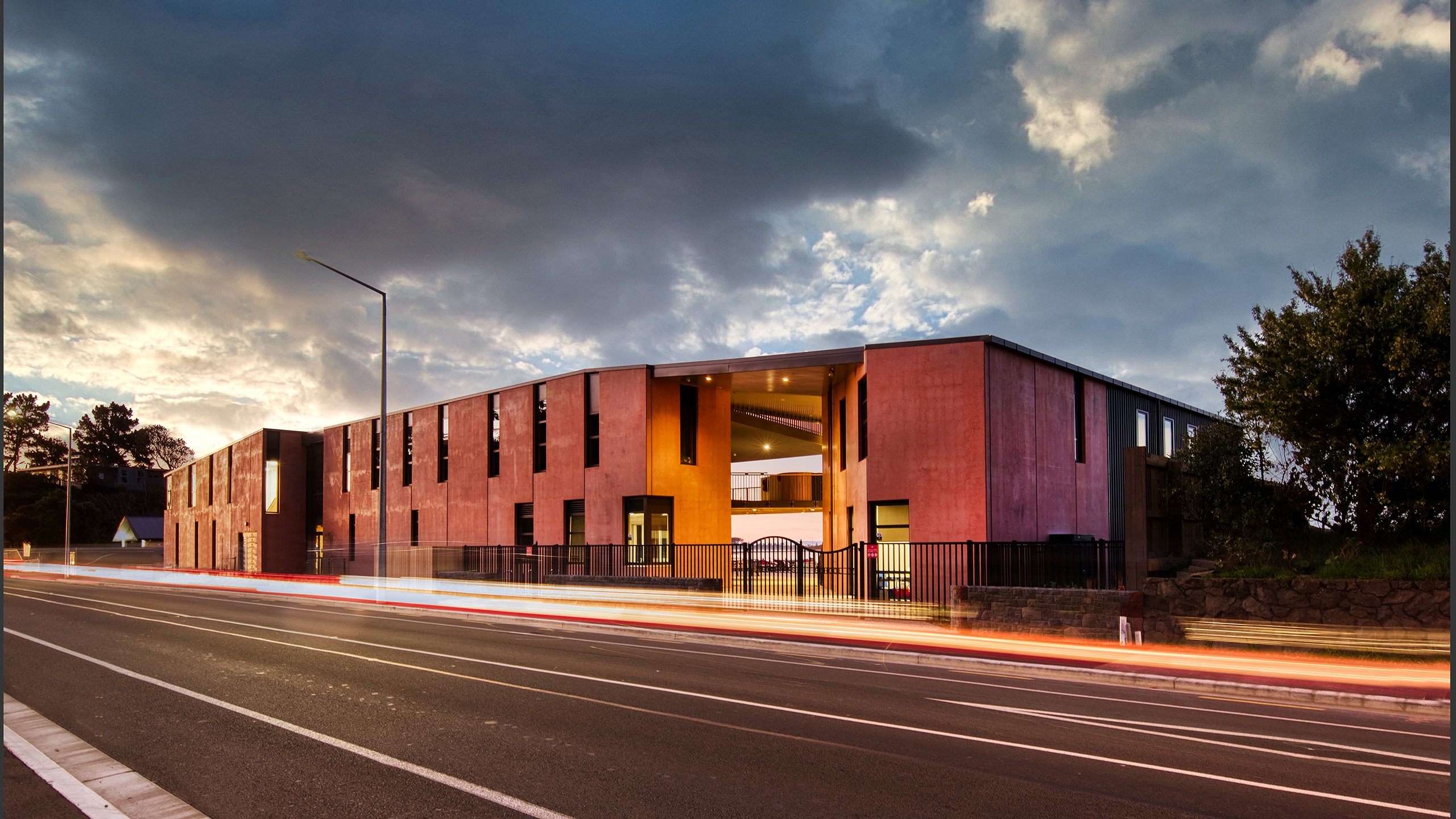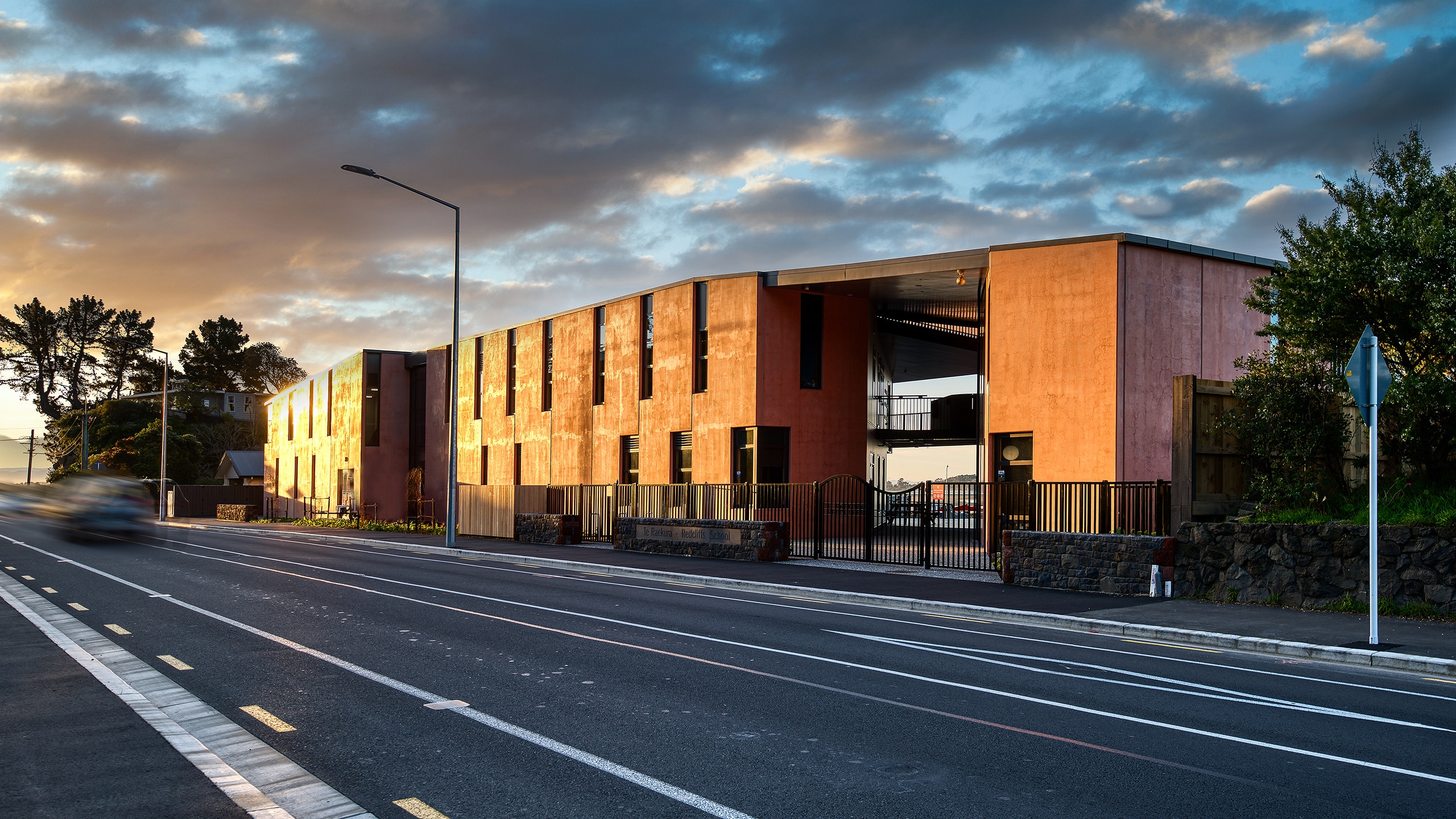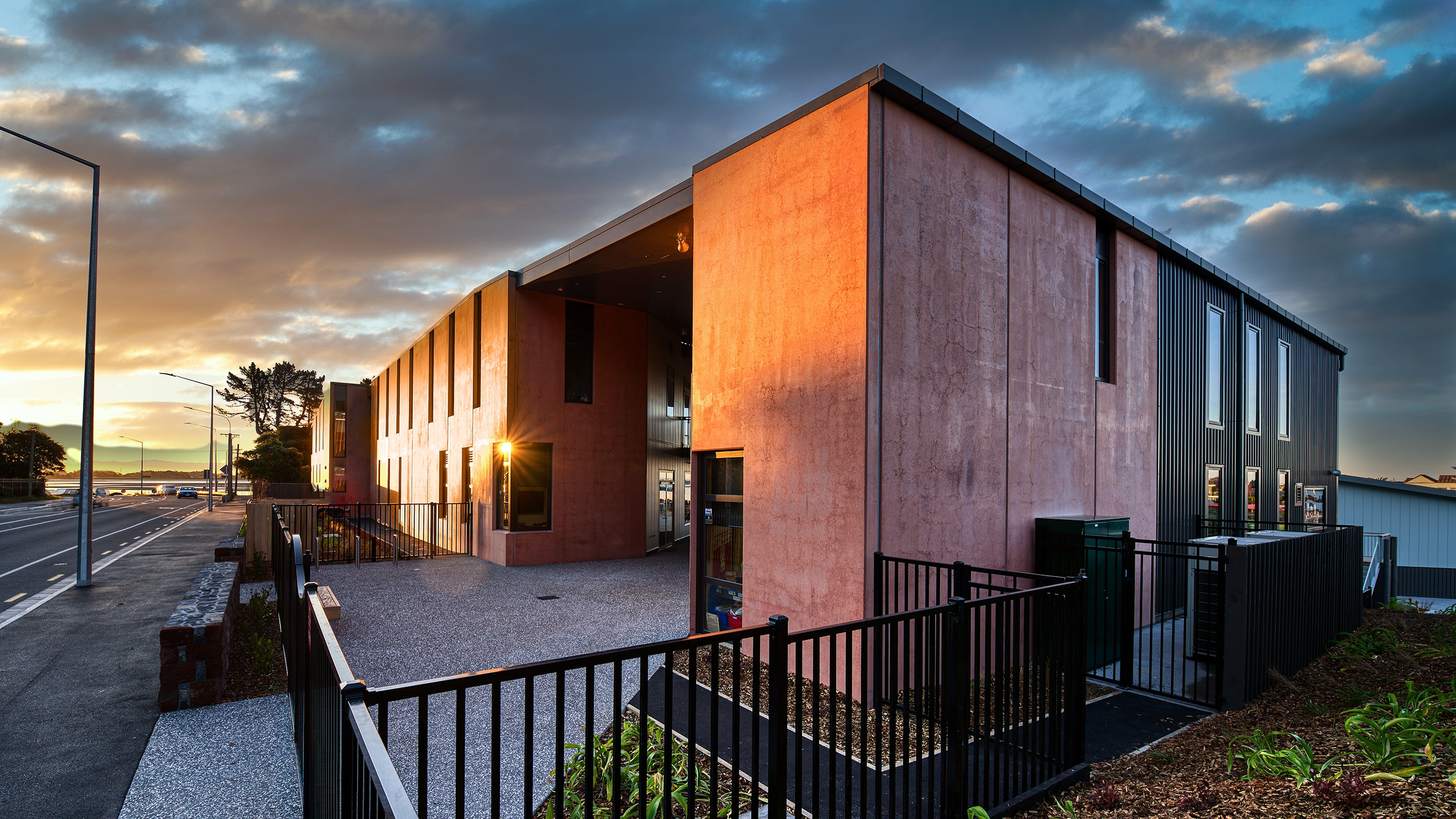 Te Raekura Redcliffs Primary School
First opened in 1907 as a one-room school, Te Raekura Redcliffs Primary School faced an uncertain future after the 2011 earthquakes brought down large segments of the cliffs that give the area its name.
Deemed to be at serious risk from the increasingly unstable cliffs, the decision was made to relocate the school to a facility 5km away. When a further decision was made in 2015 to close the school altogether, the local community lobbied the Ministry of Education and the school was saved and reestablished at a site across the road from the original one.
"This was a great win for the school and the community in general," says Brenda Solon, Project Architect with Tennent Brown Architects. "Redcliffs has a rich cultural and social heritage and we were keen to pick up on that with the design of the new school."
A design that incorporates a precast coloured concrete facade, creating a dramatic main entry to the site.
"The facade's primary elevation, along Main Road, is nearly 60m long and up to 8m high in parts. A series of modulating irregularities—openings, setbacks and variations in height—were interspersed along the length to break down the scale of the facade and to emulate the cliff face and moa caves opposite.
"The colour we chose for the concrete—a hue drawn from the cliffs themselves—also assists in this regard; it has a real warmth and tactile quality."
That colour is PFL 322 from the Peter Fell Special Terracotta range.
"We went with Peter Fell for a number of reasons, firstly because they have a comprehensive range of colours; in fact, they're the only manufacturer I'm aware of that offers such a wide range.
"Secondly, they also offer really good specification and technical support, as well as showing a high level of project engagement."
Brenda says the precast panel facade has been in place for around 18 months and they have every expectation that it will retain that deep level of colour even as the concrete patinas over time.
"This facade was such an important feature, not just because it fulfills a number of acoustic and safety requirements set down by the Ministry of Education, but because in an aesthetic sense the colour and design celebrates the school's unique identity while its sense of permanence acknowledges the one hundred-plus years the school has been in service to the Redcliffs community."
Photos courtesy of TBIG and Frank Visser Photography
Main contractor: Naylor Love
Precast concrete: C. Lund & Son
Architect: Tennent Brown Architects
Peter Fell colour: PFL 322 from the Special Terracotta range
Featured: ArchiPro
Words by ArchiPro Editorial Team