Reflecting the natural drama of the landscape.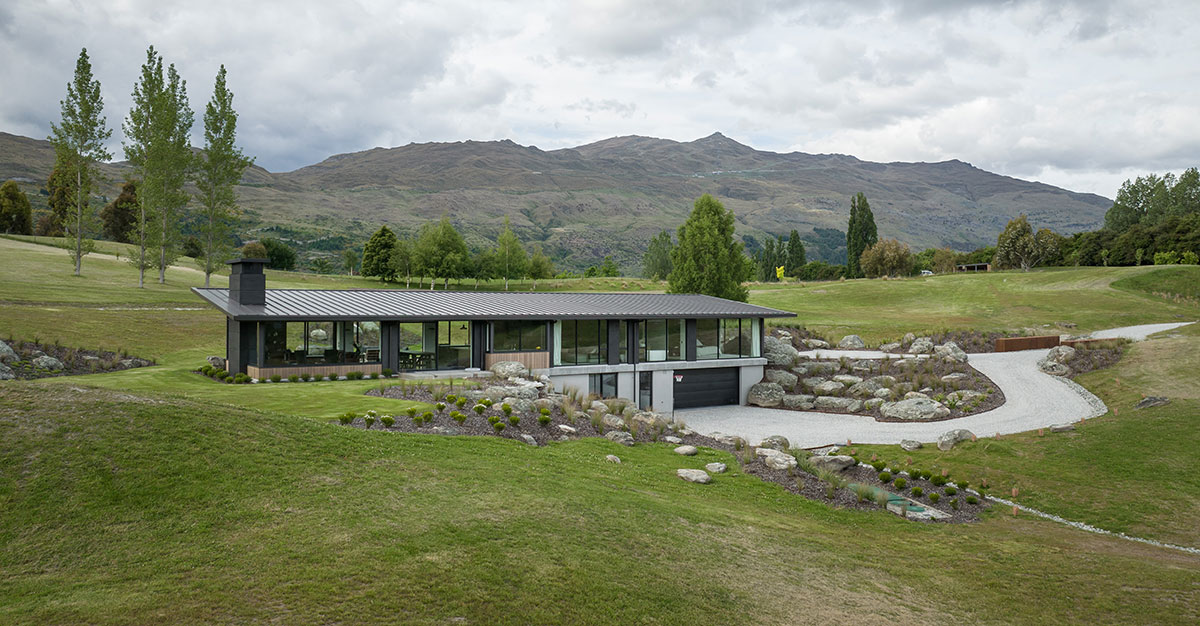 There's a wonderful feeling of being one with the land here.
Nestled amid gently undulating fields, with the rugged peaks of the Remarkables and Queenstown's rolling hills serving as dramatic backdrops, this family home has taken its design cues from the natural beauty of the landscape.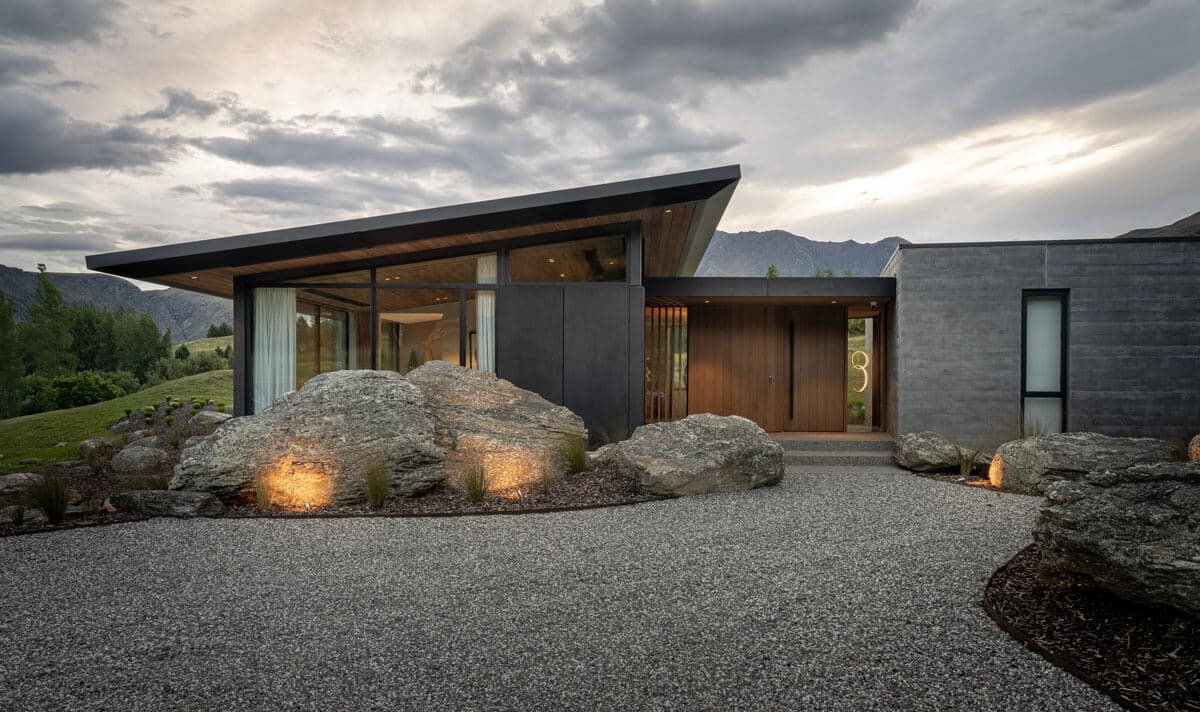 Case in point.
The rusticated concrete panels that form the garage and rear exterior walls of the house use PeterFell 621 to mirror the tonings of the schist boulders that abound in the landscaped gardens. A Natural Sealer from the PeterFell System protects the concrete from the elements.
The outdoor patio that flows from the main living area uses large, concrete pavers to continue this rustic theme. The exposed aggregate finish in the PeterFell Satin Sealer is in perfect harmony with the concrete and pebble borders.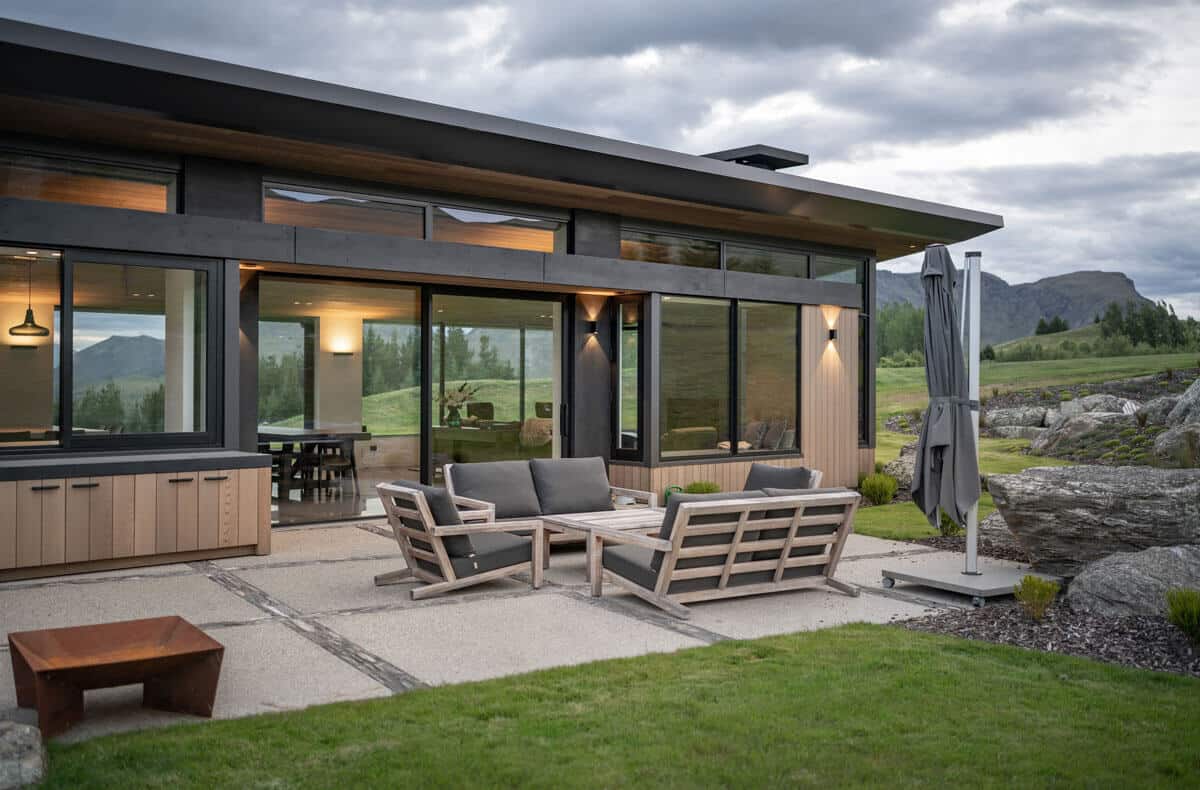 The sealer isn't just about aesthetics. There are practical benefits to be had too.
"Using a sealer on driveways, paths and outdoor pavers protects them against staining, marking and moss and algae," explains Paul Dwight, Regional Manager at PeterFell Coloured Concrete. "It makes the concrete easier to clean and maintain."
Inside the home, the look is decidedly modern with an oh-so-generous use of glazing serving to frame the natural drama of the outdoors.
Timber and concrete work together perfectly.
Concrete floors flow through the living spaces and hallways. Once again, PeterFell 621 has been used, the soft charcoal hues subtly complementing the natural warmth of the timber walls.
"A very fine concrete stone exposed PeterFell C2 Polished floor with a semi-gloss finish was specified," Dwight says. "This creates a more contemporary, urban look for the interior spaces."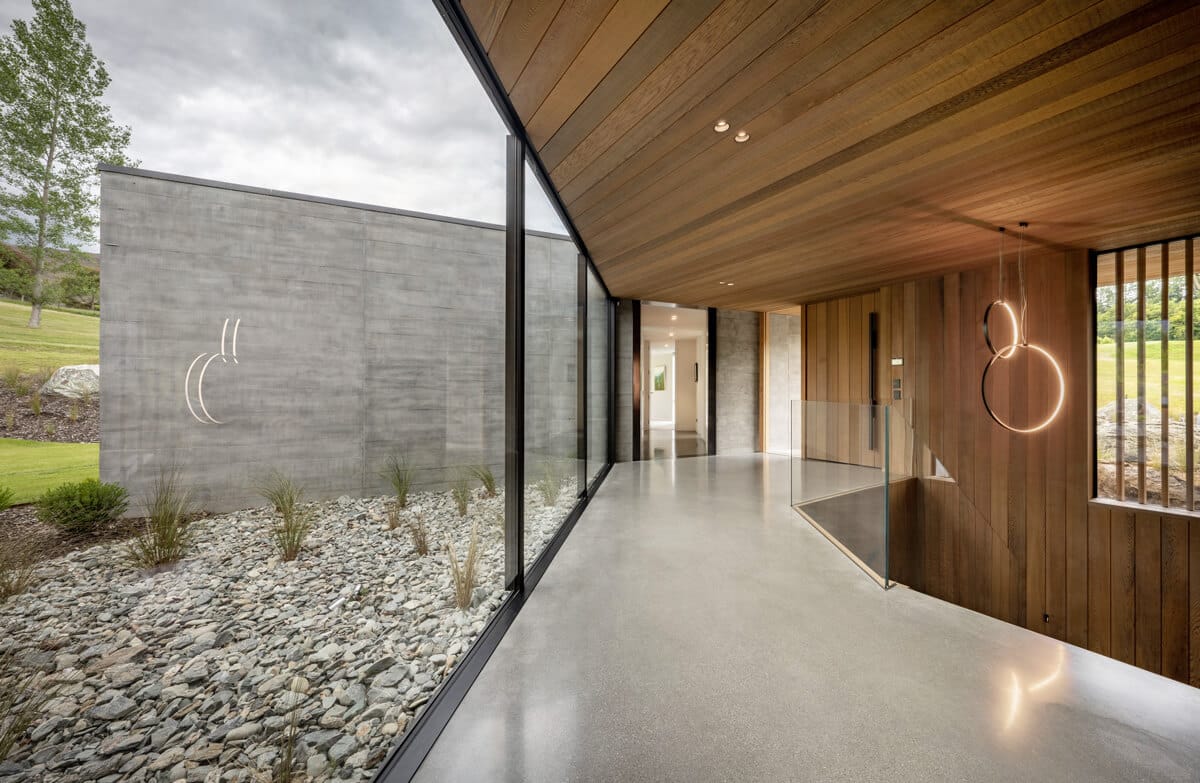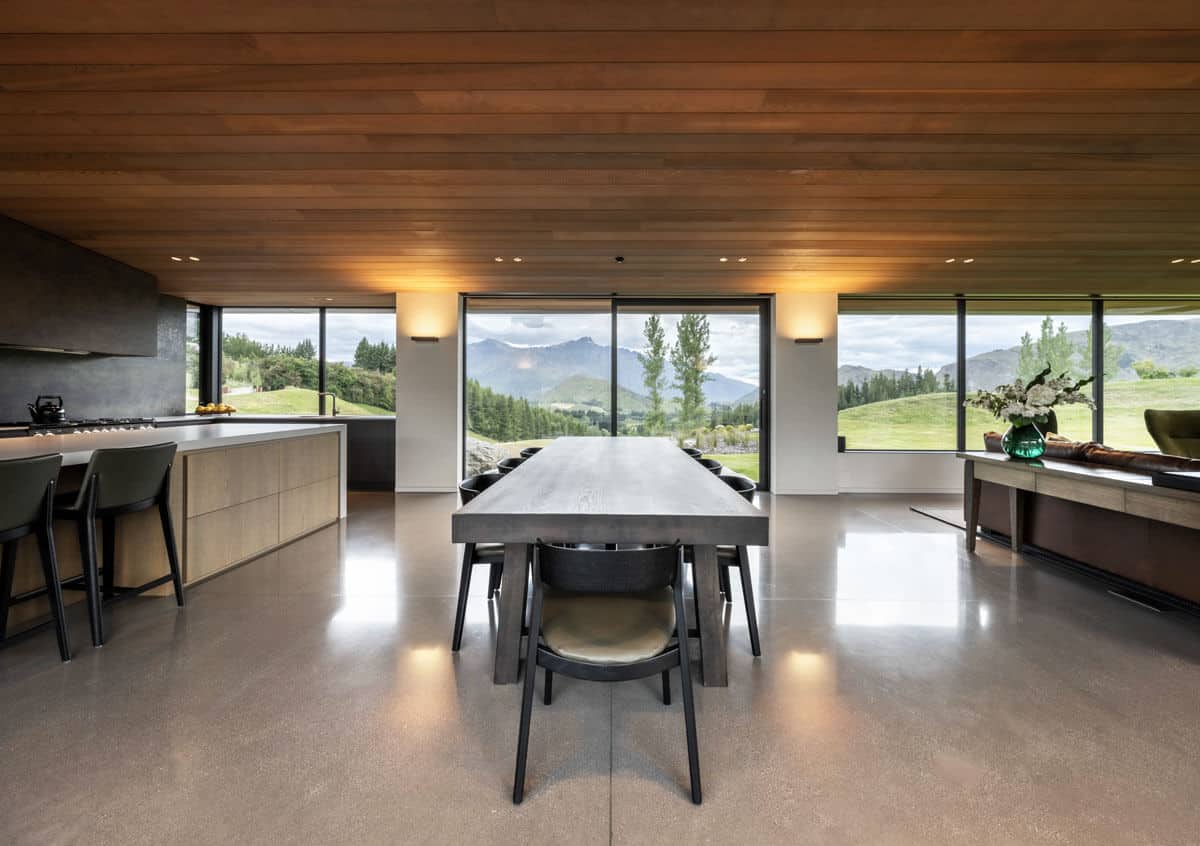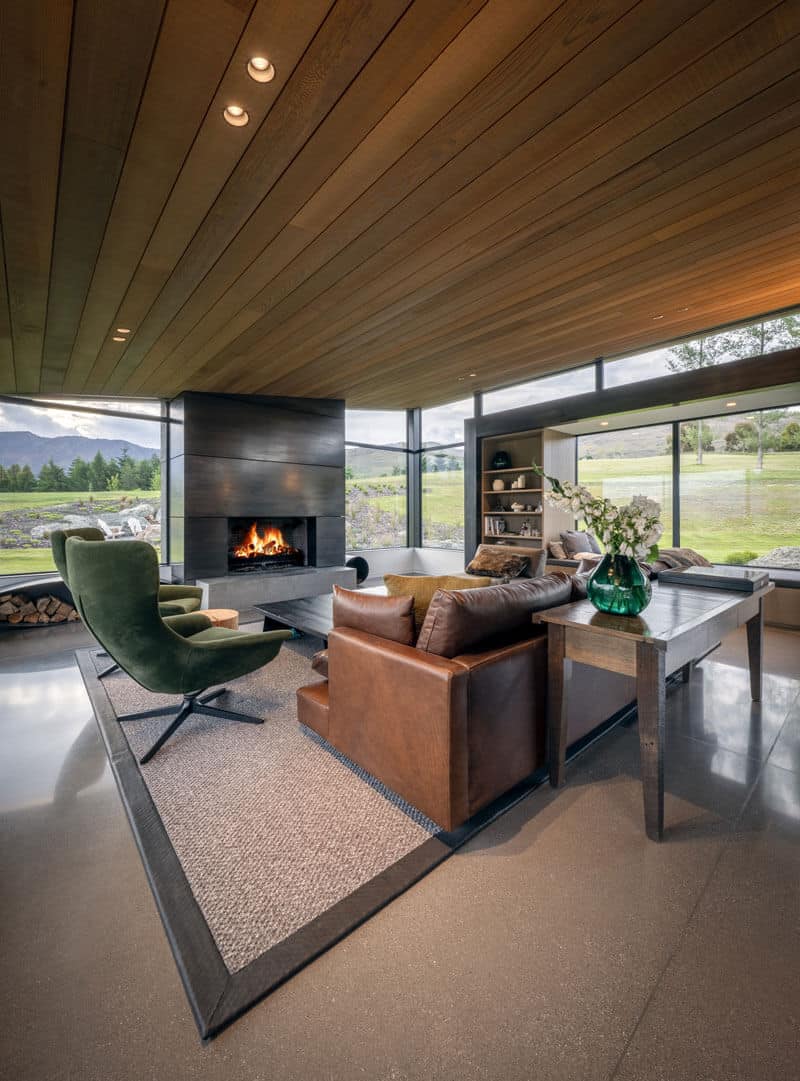 C2 penetrates deep into the concrete pores of the floor. "It adds strength, enhances the natural beauty of the concrete and provides a protective seal," Dwight says.
It literally tightens the concrete, making it harder for water, oil and other contaminants to get in. A special microfilm provides the finishing touch, creating a protective coating that is literally melted into the concrete for increased stain resistance.
The use of coloured concrete, both indoors and out, has helped to create a home that is at once both contemporary and charmingly rustic – and in perfect synch with its surroundings.