Advanced Economical Lithium-Silicate Hardener & Densifier for Concrete.
C2 Hard™ is the advanced economical, hardener and densifier for concrete surfaces and a much more effective alternative to conventional sodium or potassium silicate hardeners. This patented lithium silicate treatment deeply penetrates and reacts with the concrete to produce insoluble calcium silicate hydrate within the concrete pores.
Benefits
Easy to apply with little or No Production "Down Time". Cures quickly. Floor can be put into service immediately after the application process is complete..
Excellent Penetration. Patented formulation of C2 Hard™ contains a highly reactive lithium catalyst, which achieves a much greater penetration into the floor surface.
Eliminates Dusting. C2 Hard™ eliminates efflorescence and prevents dusting making concrete easy to maintain.
Greater Abrasion Resistance. Concrete floors treated with C2 Hard™ will significantly improve abrasion resistance, in comparison to conventional sodium or potassium hardeners.
Cost Effective. C2 Hard™ improves performance, appearance and light reflectance of new and old floors.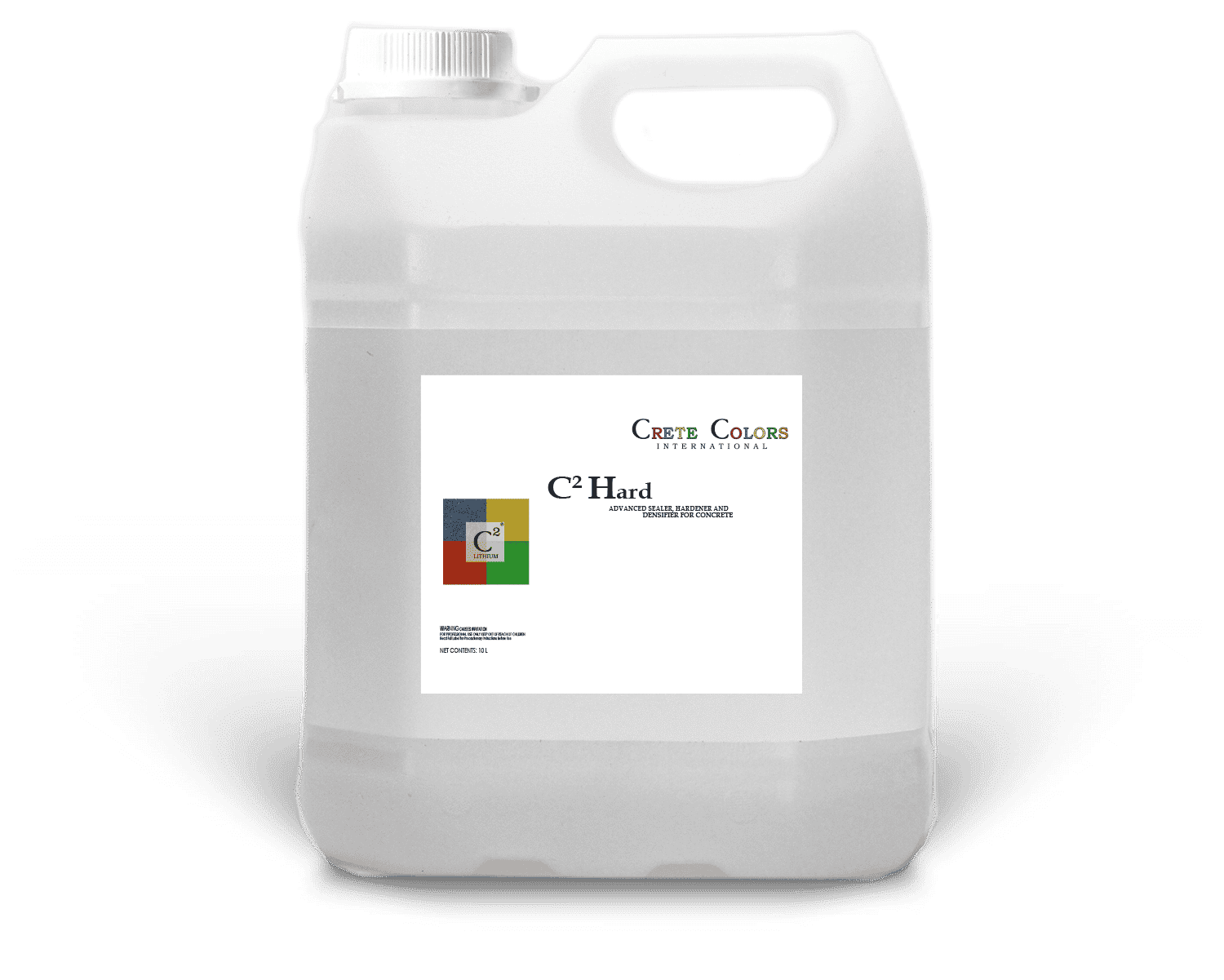 How much you'll need.
The following is based on the approximate concrete coverage area to estimate the amount of the recommended product. The recommended quantity may be more or less depending on the concrete.
The following estimates are based on 1 litre of Densifier per 15m2 and the size of our product. The final quantity may be more or less depending on the concrete.
Concrete Area (m2)
Estimated amount of PFL C2 Hard needed = 32L
You will need:
| | | |
| --- | --- | --- |
| 150 | 10L | 1x10L |
| 300 | 20L | 1x20L |
| 450 | 30L | 1x10L, 1x20L |
| 600 | 40L | 2x20L |
| 750 | 50L | 1x10L, 2x20L |
| 900 | 60L | 3x20L |
Order your PFL C2 Hard.
Tell us how much you need and we'll work out the freight and send you a quote.
| | |
| --- | --- |
| Size | Price |
| 10L | P.O.A. |
| 20L | P.O.A. |