Concentrated Lithium Silicate Blend Hardener & Densifier for Concrete.
C2 Hard Blend™ is a concentrated proprietary blend of silicates designed specifically for steel troweled or burnished concrete floors. This penetrating, economical treatment reacts with the concrete creating a harder, denser surface.
Supplied as a concentrate, C2 Hard Blend™ must be diluted 1 to 1 with clean water prior to use.
Benefits
Easy, one-step application. No scrubbing. No flushing. No caustic wastewater.
Cures Quickly. Most floors can be walked on/opened to traffic within one-hour of application.
Greater Abrasion Resistance. Provides better abrasion resistance than conventional hardeners.
Adaptable. Can be burnished for a quick and attractive sheen. Safe for use in food processing plants.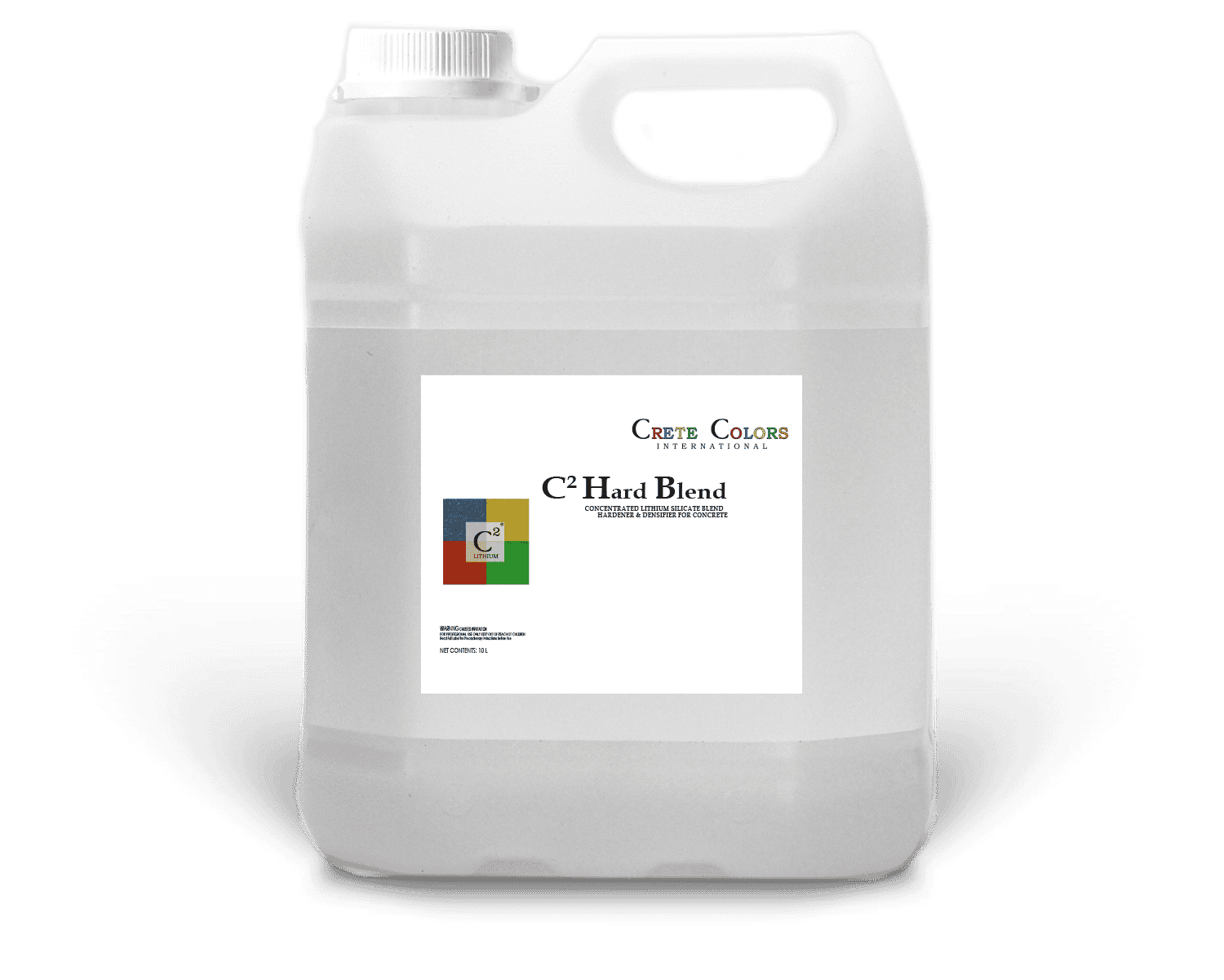 How much you'll need.
The following estimates are based on 1 litre of Densifier per 15m2 and the size of our product. The final quantity may be more or less depending on the concrete.
Concrete Area (m2)
Estimated amount of PFL C2 Hard Blend needed = 32L
You will need:
| | | |
| --- | --- | --- |
| 150 | 10L | 1x10L |
| 300 | 20L | 1x20L |
| 450 | 30L | 1x10L, 1x20L |
| 600 | 40L | 2x20L |
| 750 | 50L | 1x10L, 2x20L |
| 900 | 60L | 3x20L |
Order your PFL C2 Hard Blend.
Tell us how much you need below and we'll calculate the freight and send you a quote.
| | |
| --- | --- |
| Size | Price |
| 10L | P.O.A. |
| 20L | P.O.A. |