PeterFell pioneering coloured concrete in New Zealand's Concrete Award.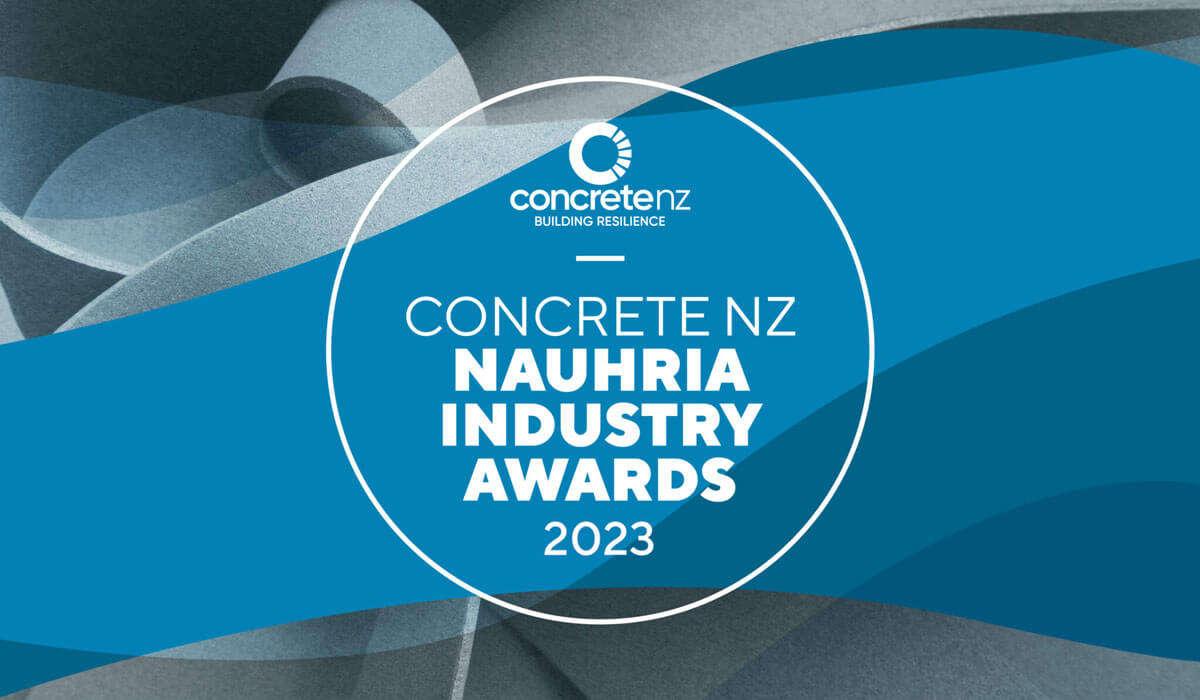 PeterFell is synonymous with innovation in coloured concrete in New Zealand, collaborating with architects, designers, and builders to craft visually striking and distinctive spaces.
The Concrete NZ Nauhria Awards recognise outstanding accomplishments in designing and constructing concrete structures, and PeterFell's coloured concrete oxides have contributed to several award-winning projects. This article delves into PeterFell's creative use of coloured concrete in these esteemed awards.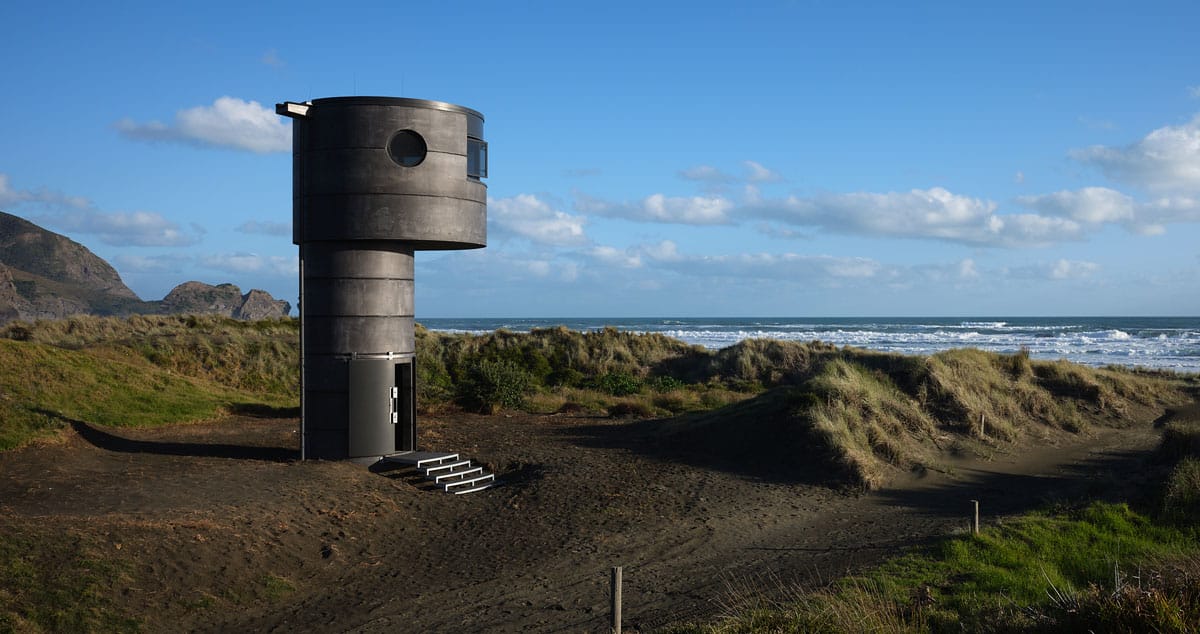 Te Pae North Piha Tower
Excellence for Architectural Concrete (Monte Craven Award)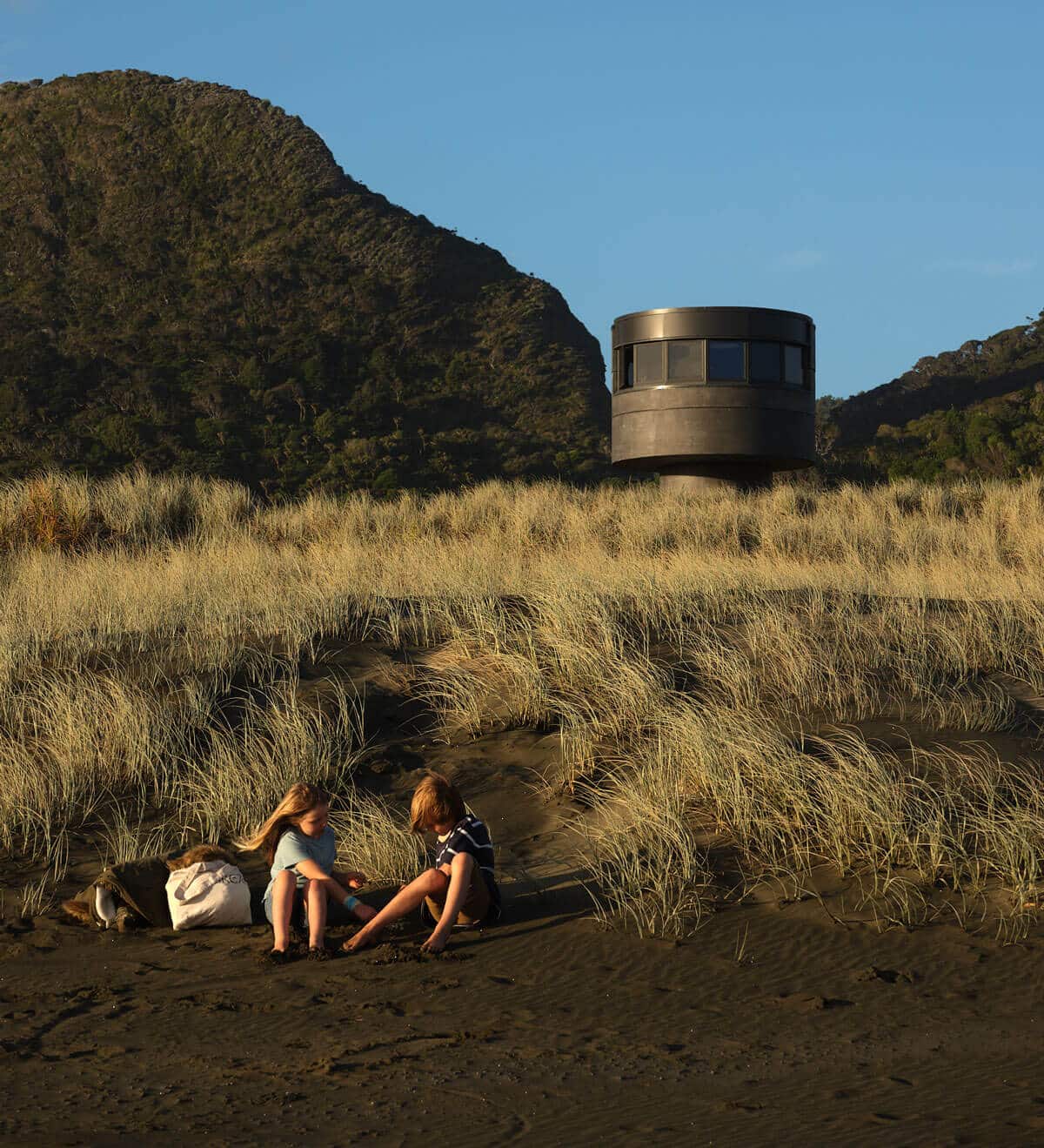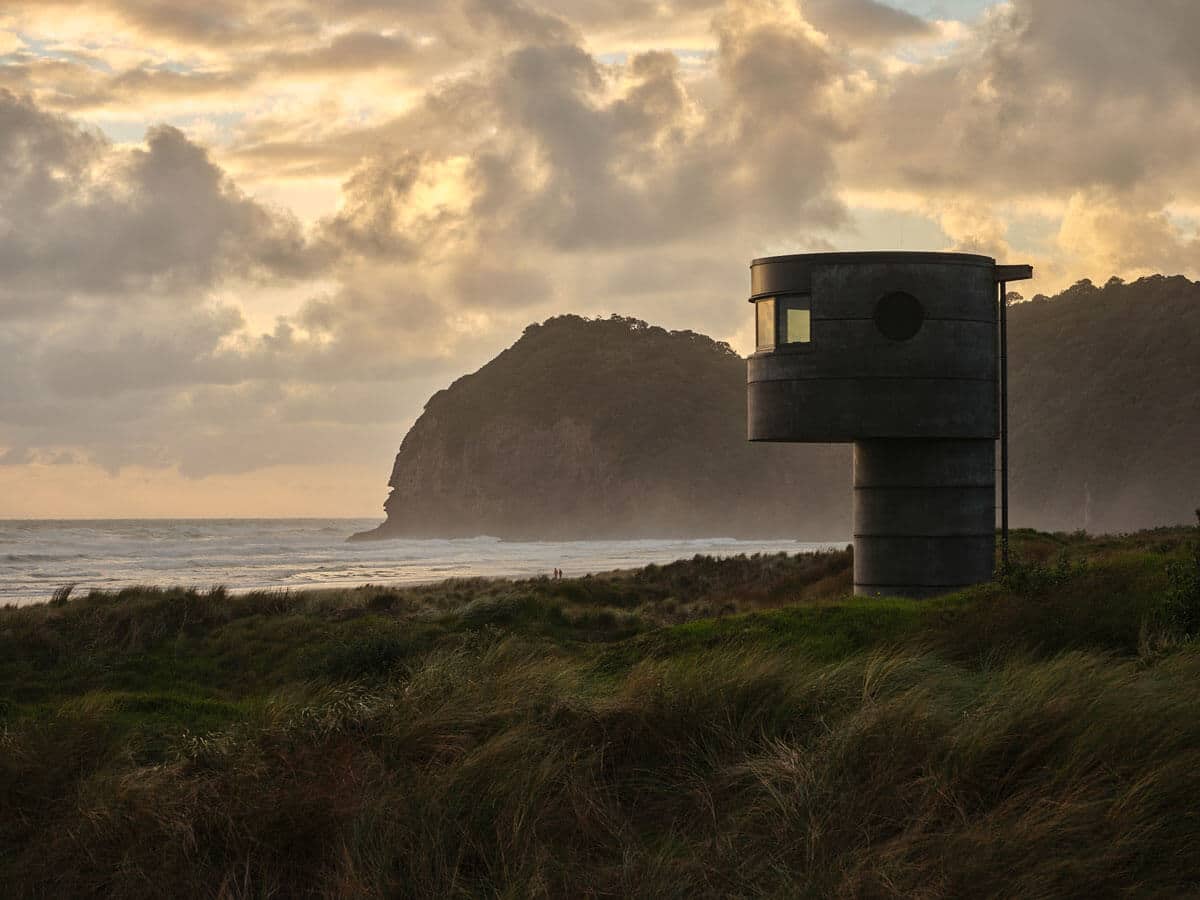 Crosson Architects' Te Pae North Piha Tower masterfully blends concrete design with its natural coastal surroundings. This unique tower features exposed concrete walls for structural strength, weather resistance, and enhanced thermal performance. Its minimalist design and innovative use of dark concrete harmonise with the environment, showcasing both function and aesthetic appeal.
Ōpuke Thermal Pools and Spa
Excellence in Concrete Landscaping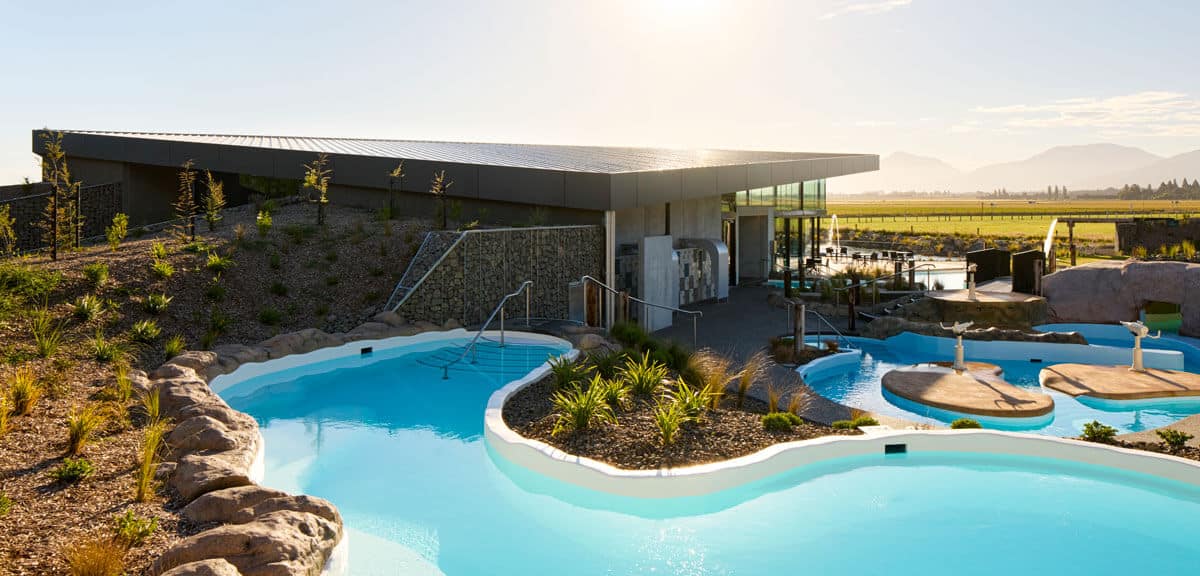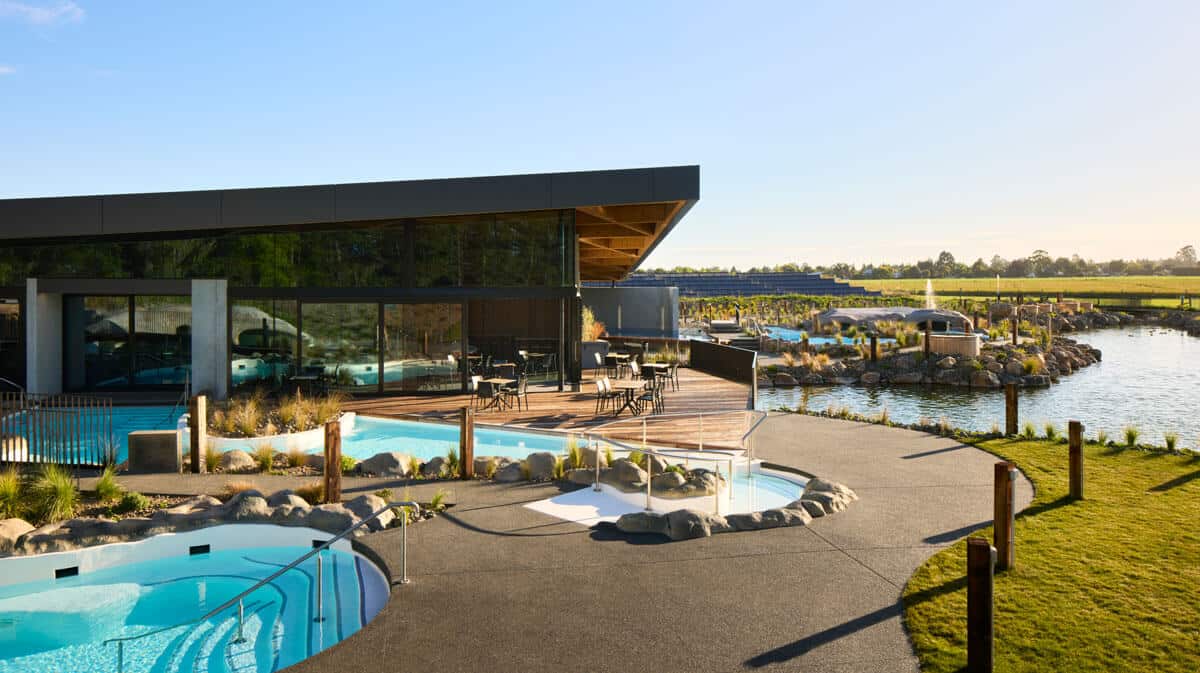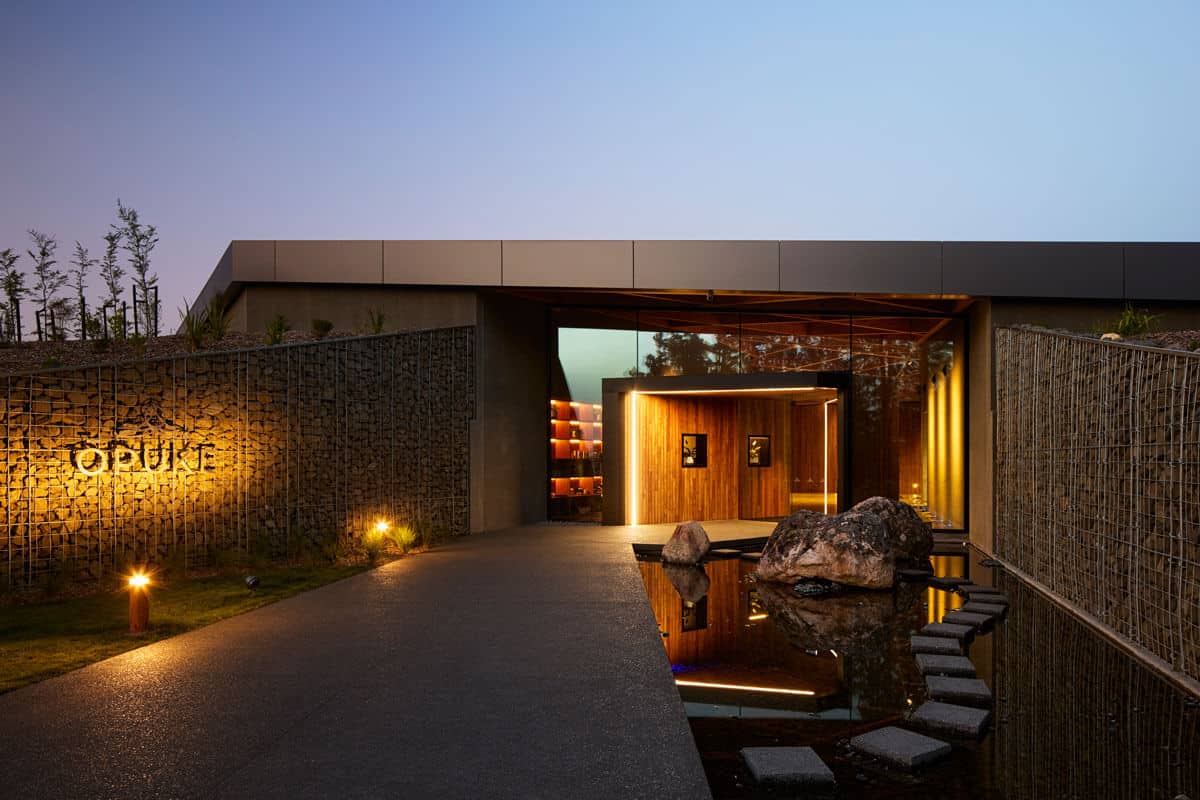 The Methven-based Ōpuke Thermal Pools and Spa project demonstrates the aesthetic versatility of concrete in modern architecture. This award-winning facility combines exposed concrete surfaces and coloured concrete elements for a visually appealing and cohesive design. Embracing both aesthetics and functionality, Ōpuke Thermal Pools and Spa stands as a testament to concrete's innovative and sustainable potential.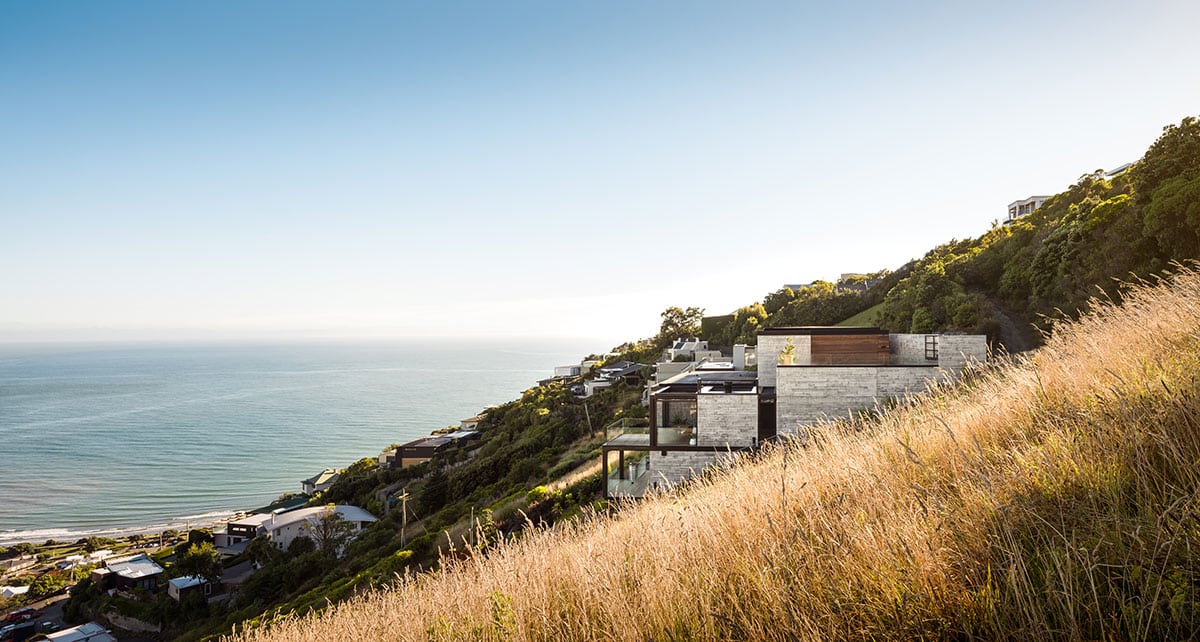 Sumner Hillside Home
Excellence in Residential Concrete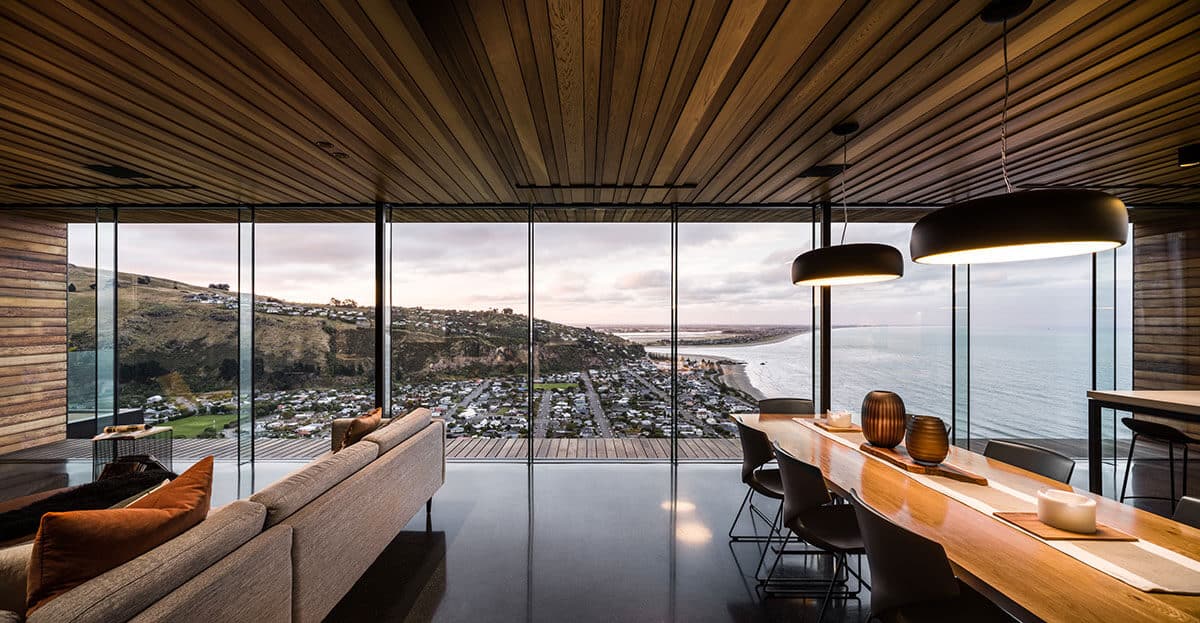 This award-winning home, designed by Young Architects, highlights the dramatic use of concrete, glazing, and timber accents. Perched on a 30º slope in Christchurch's seaside suburb of Sumner, the home maximises stunning views. The use of concrete, offers strength, resilience, and thermal mass properties. Textured formwork, PeterFell coloured concrete, and PeterFell C2 Polished Concrete Flooring create a functional, low-maintenance family environment with a natural palette.
PeterFell's contributions to Concrete NZ Nauhria Awards-winning projects exemplify the aesthetic and functional advantages of coloured concrete in contemporary design.
As industry experts continue to discover innovative uses for coloured concrete, PeterFell consistently leads the way, moulding the future of New Zealand's architectural landscape.