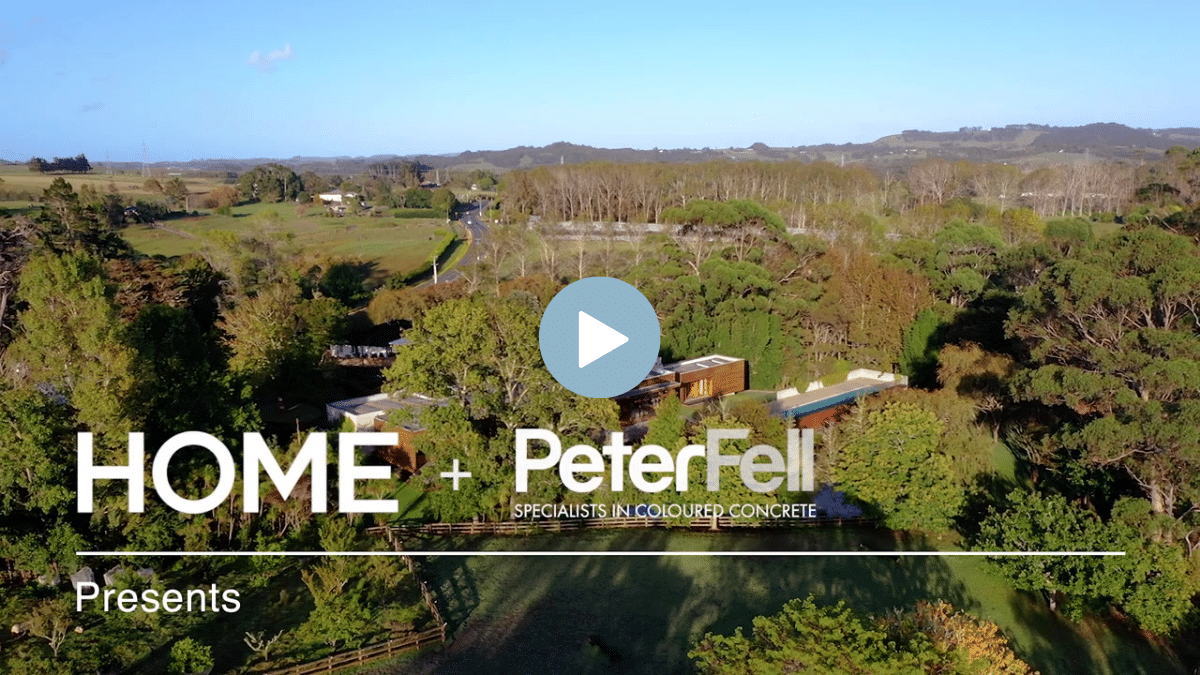 In a rural setting that feels far removed from the city on the outskirts of which it is located, this Auckland home unfolded over a decade or so. Waimauku House is a building that came to life slowly, but one that fosters immediate connections between the people and areas within it.
Over a period of about a year, architect Jo Craddock took time to evolve the design, and what eventuated was a beautifully considered series of spaces, each offering a connection to the next.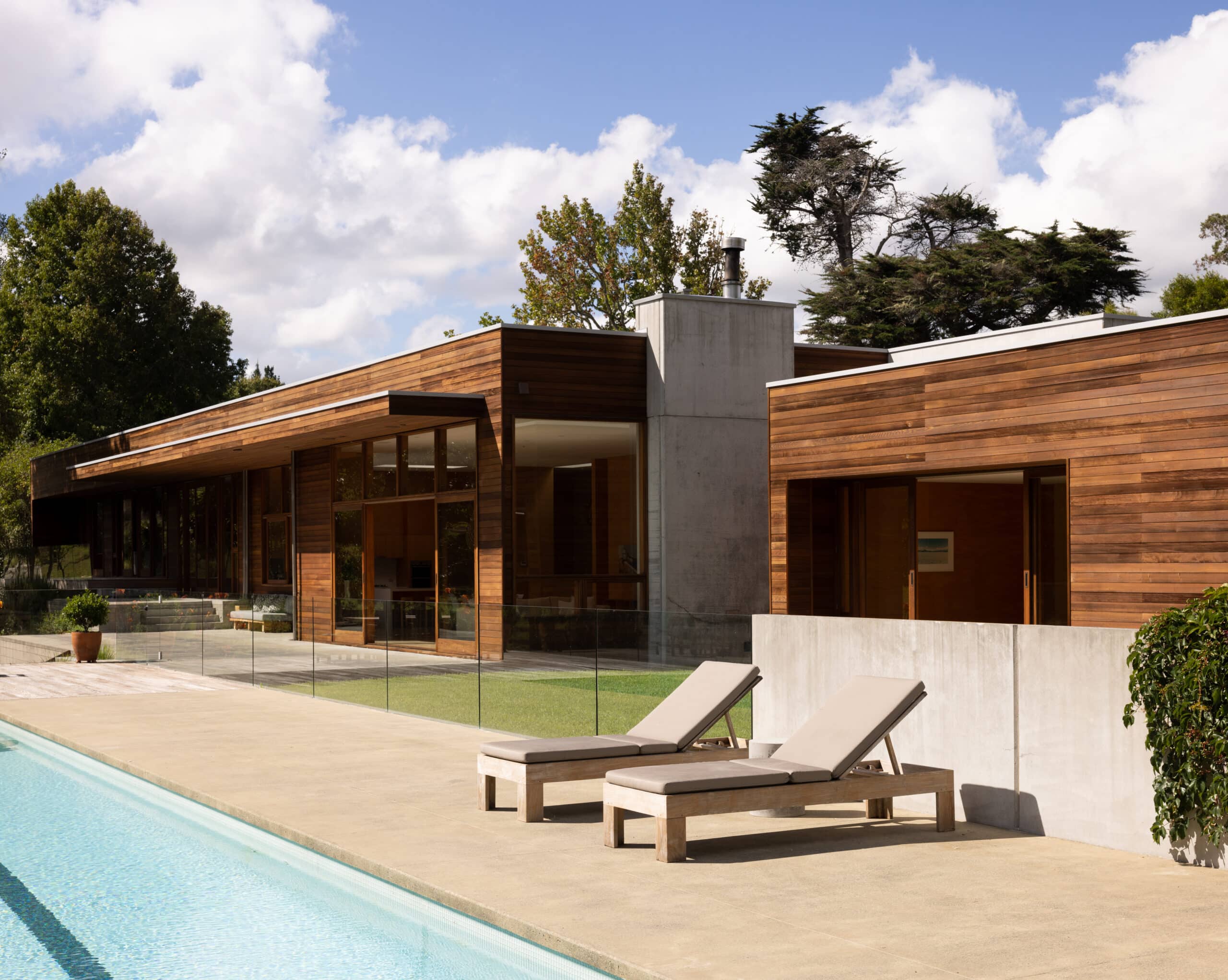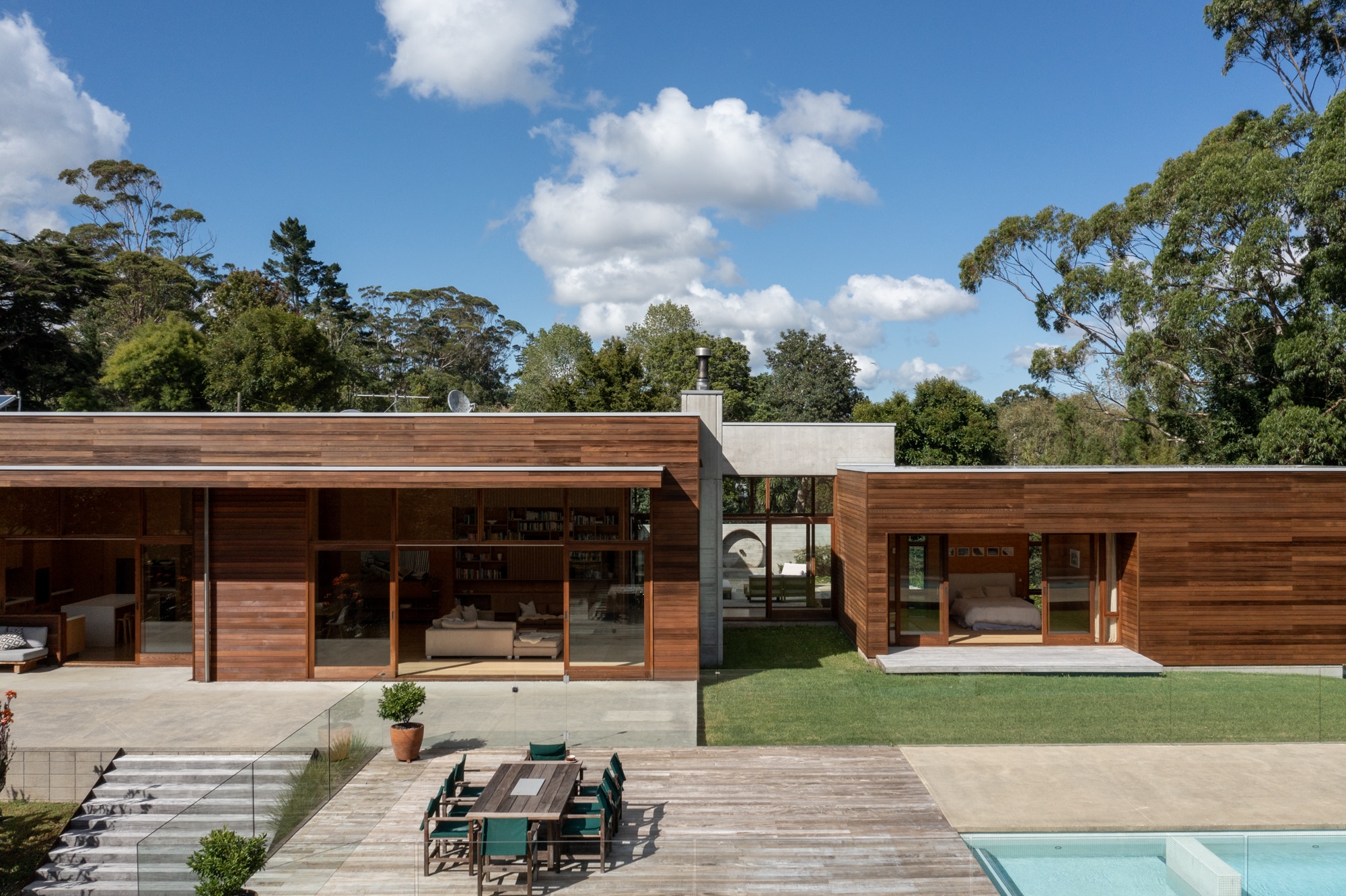 Running along an axial spine, the house is a compilation of rectilinear forms that is grounded at its centre and cantilevered out over the land to east and west.
The southern elevation and entrance is defined by vast walls of precast concrete, while the northern is clad in cedar and opens out to a series of rural vistas.
Here, a lap pool stretches out towards the west, with the poolscaping, like the house, a juxtaposition of materials.
On one side of the pool, timber decking draws parallels to the horizontal boards of the cladding. On the other side is PeterFell 137 coloured concrete, a warm toned grey that accentuates the textural qualities of the material.
Here, it offers an almost Mediterranean aesthetic – alluring but with a sense of minimalistic appeal.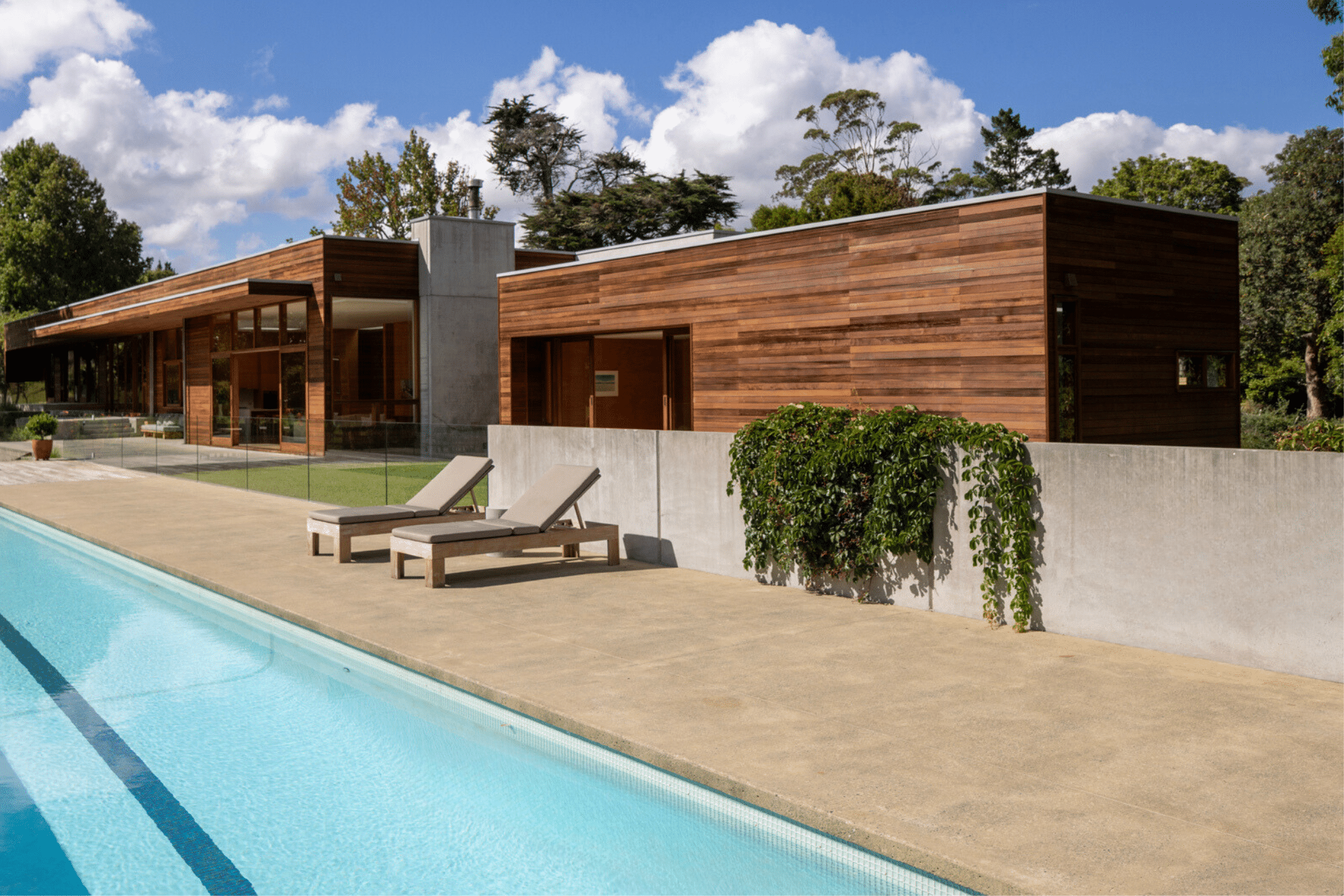 The same PeterFell coloured concrete is used on the northern patio that extends out from the main kitchen and living space. In this area, the coloured concrete meets the deep, earthen tones of the timber cladding offering a visual delineation and an appealing contrast, each material accentuating the texture and tones of the other.