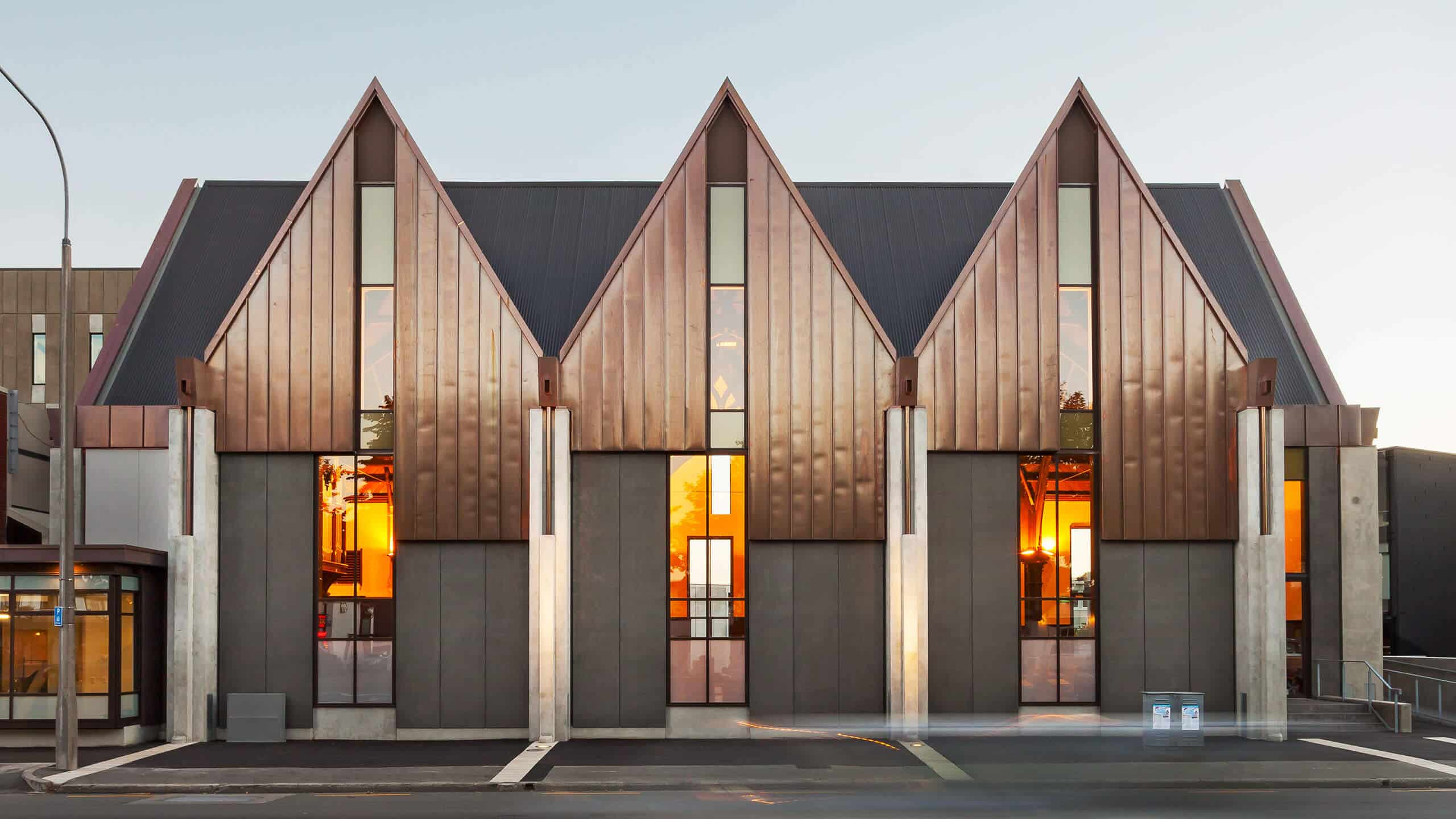 Knox Church, Christchurch by Wilkie + Bruce architect
The completion of the re-building of Knox Church in Christchurch is significant as it is such a well-known building on a very high profile corner and the church shares a history with many local residents.
The architects have created a simply beautiful building that will no doubt now share its future with a great many of these same local residents.
Our black oxide was used to colour the panels and an acid etch finish was applied to create a richer texture.
Architect: Wilkie and Bruce Architect, Christchurch
Concrete: Allied Ashburton
Precast: Ashburton Precast
Featured in Architecture Now Magazine