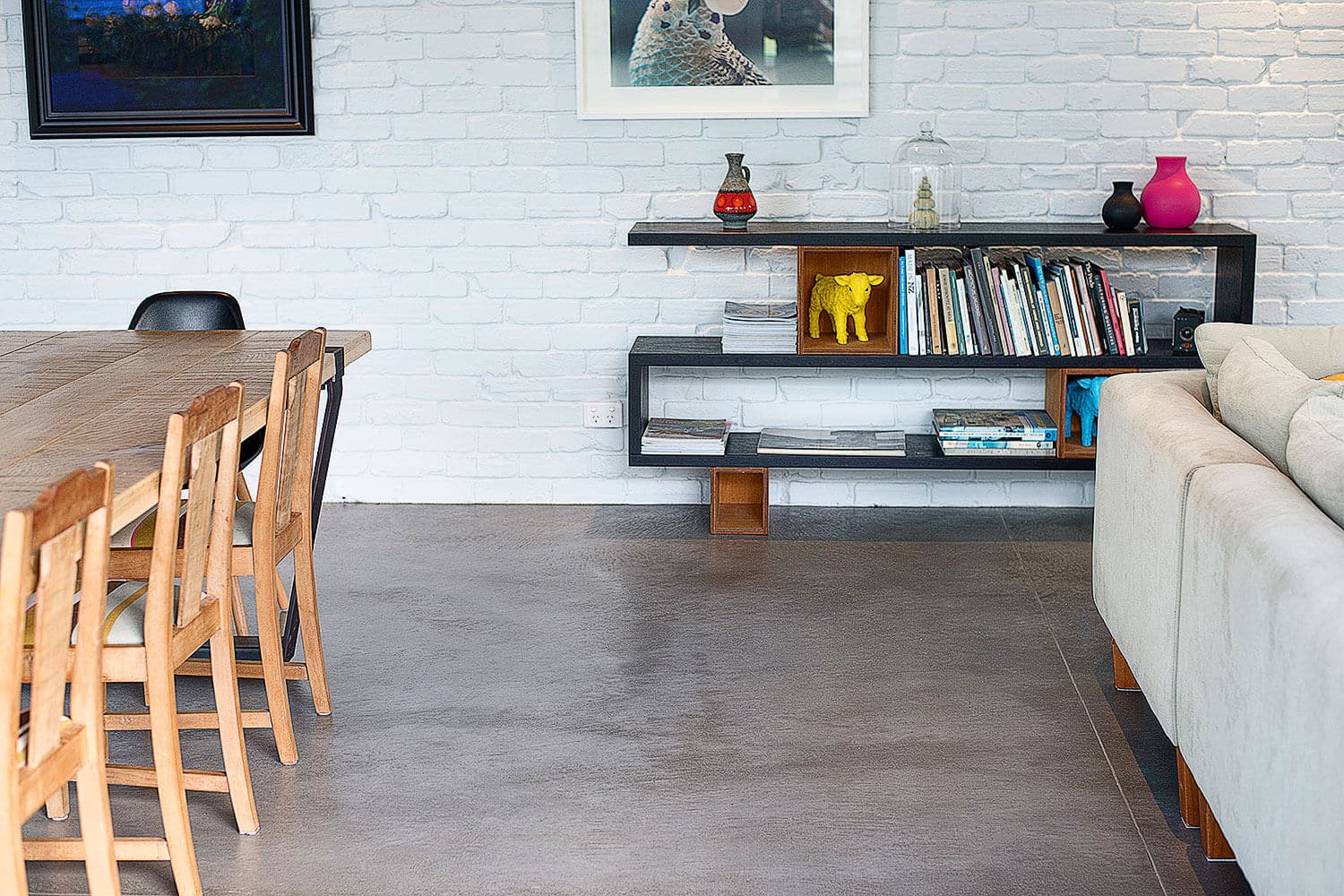 Passive solar benefits far exceed expectation
With a northerly aspect perfectly suited to take advantage of passive solar, this house extension was designed for the sun, but even so the owners have been very pleasantly surprised just how warm it is. So much in fact that it's actually the favourite part of their whole renovation.
Carefully and considerately built by Paul and the team at Building elements, all prudent steps were taken to ensure a great result – the slab was kept flooded for a week after pouring and then protected during the construction process.
Project Details
Products Used: PFL 678, PFL Acrylic Sealer
Architect:
Interior Designer: Tomi Williams, Indigo design
Builder: Paul Hawthorn, Building Elements
Concrete Sealer: Doug & Shaun at West City Services