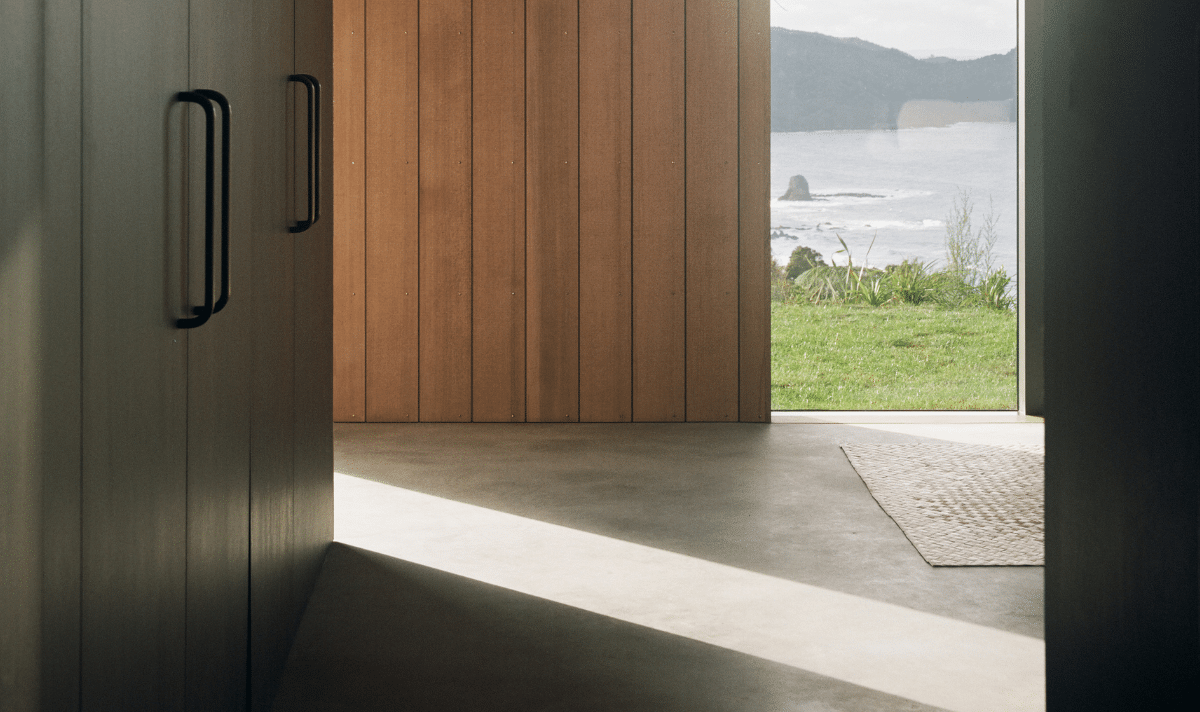 Wedged between bush and sea, this Coromandel home is devised as a place of quiet; a place to bunker down, a place to escape to – and a place from which to enjoy the outdoors.
It's a home of enduring simplicity, achieved by craft and detailing. With rooms that open completely to the outdoors, and each area connected to the next by an elemental material palette.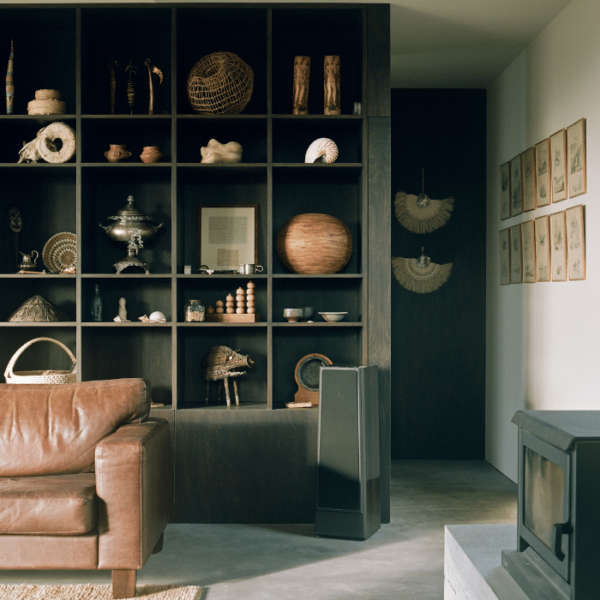 The elemental nature of this house begins outside where a concrete wall was poured by hand, layer after layer. Inside, concrete appears throughout – the floor in Peter Fell 678 coloured concrete, providing a soft synergy with the exterior.
Part of the Peter Fell Charcoal range, this colour effortlessly winds the soft greys of the coastal site inside.
In the kitchen and bathroom, concrete was hand poured to create the benchtop, hearth and a hand basin – another nod to the raw and natural palette of this home and site.
It's hard to experience this home for two as anything but exactly what it was intended to be: a restorative and restful retreat.