Colour match your concrete.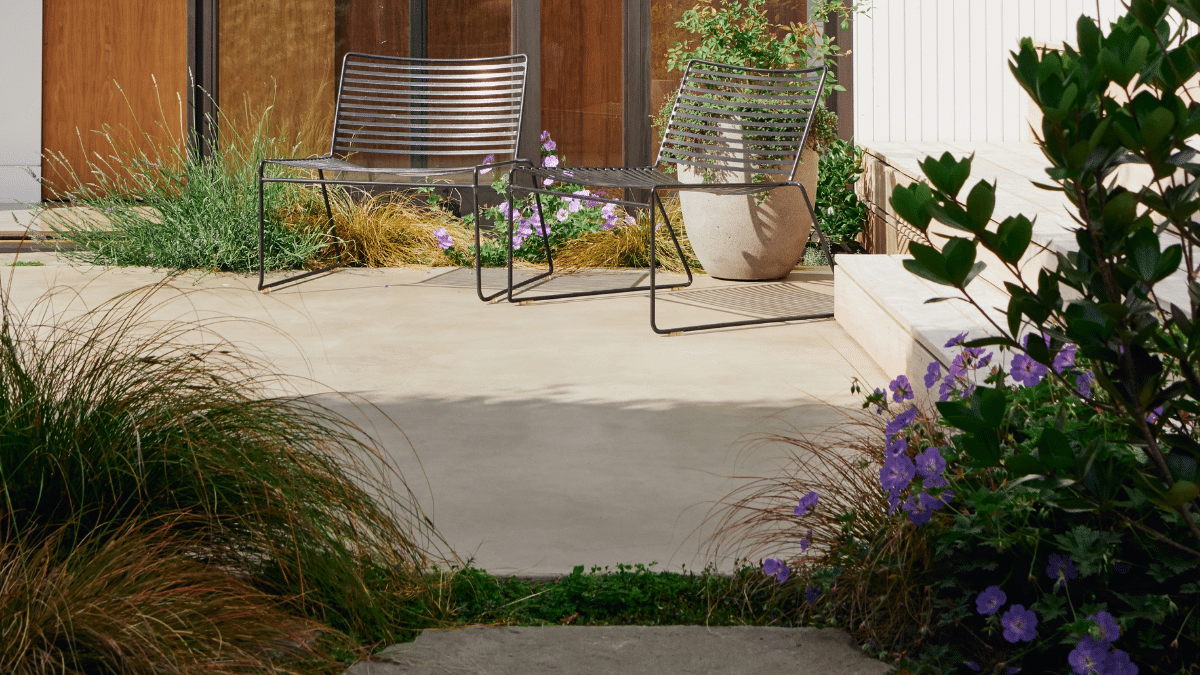 Sophisticated flooring outside and in, it's time-honoured, on-trend and can be tailored to you.
Those in the know might recognise this chic courtyard as featured in Homestyle magazine, showcasing the Auckland residence of Maria and James.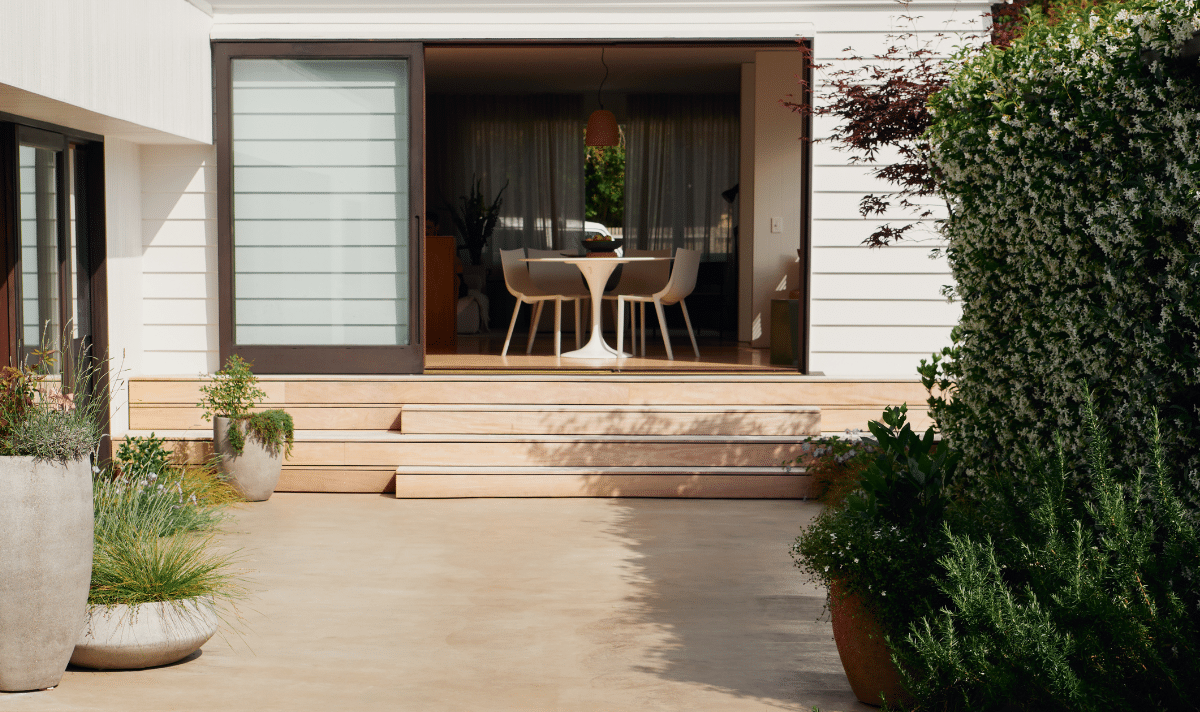 Their modern abode has been renovated to include the best of the best-looking materials and design details, among them the coloured concrete that makes their outdoors great — and their indoors too.
The couple picked PFL 155 from Peter Fell's Neutral range — one of 80-plus handsome hues available from the expert Kiwi company that also offers bespoke shades.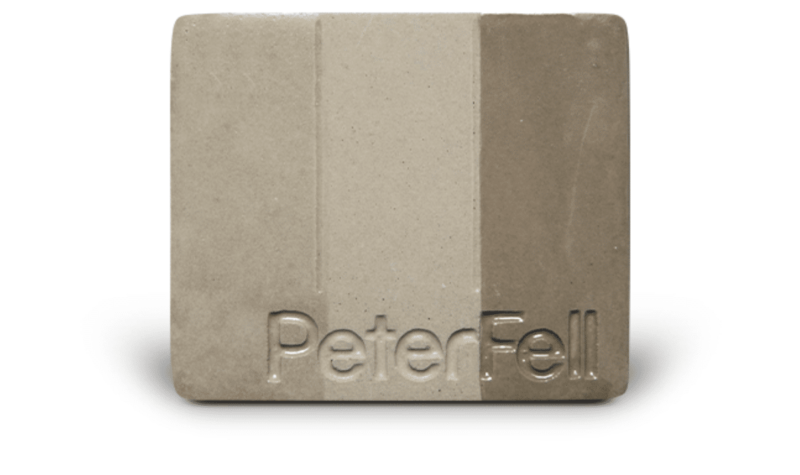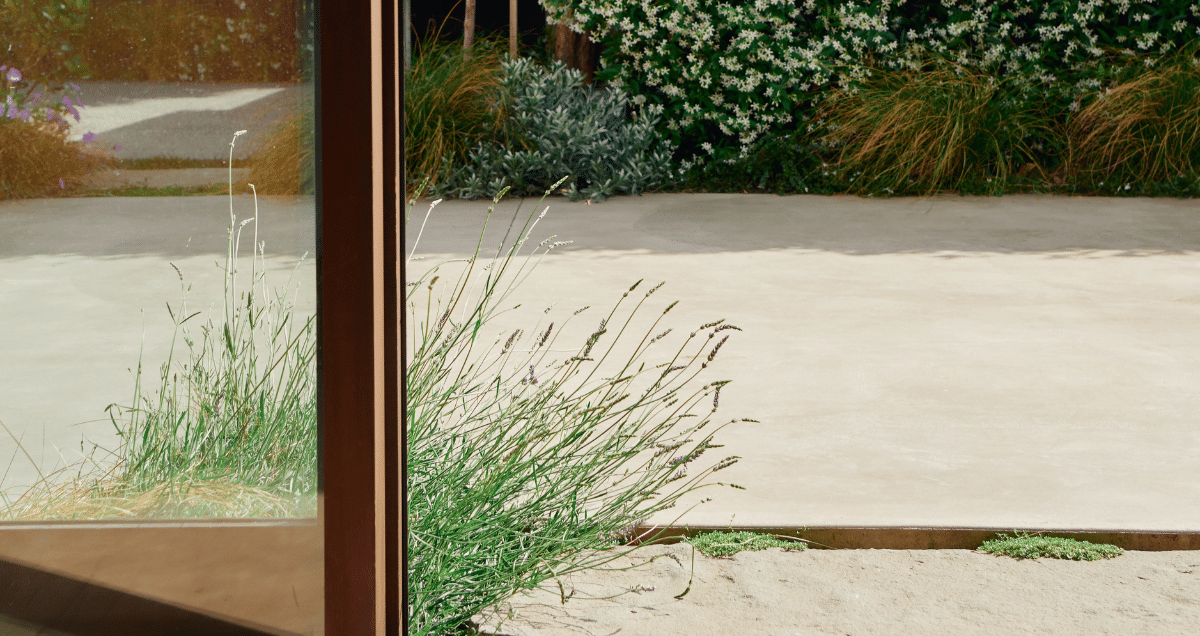 On point and practical don't always go hand in hand, but coloured concrete brings both, plus thermal benefits that help keep your home warm in winter and cool for the summer.
And as well as catering to your choice of colour, Peter Fell lets you select your preferred texture, shapes and patterns for aesthetic freedom that lasts and lasts.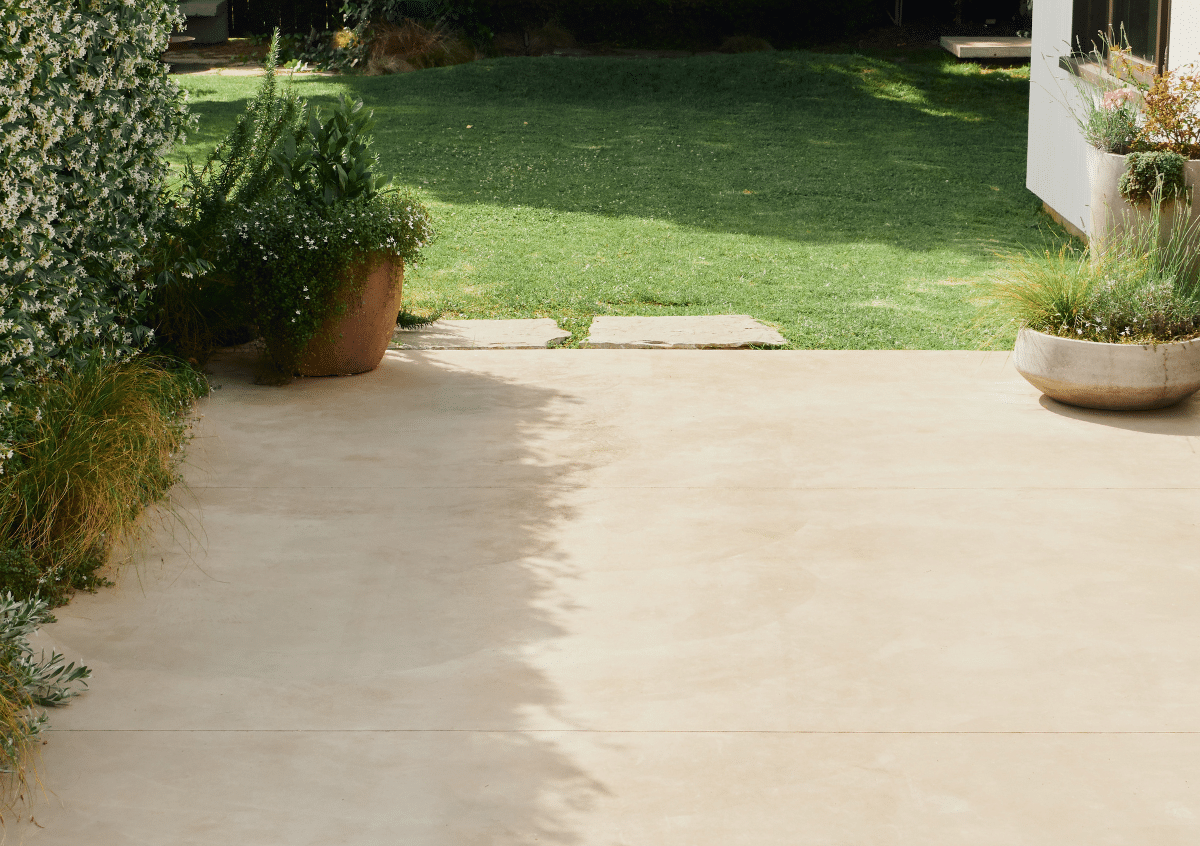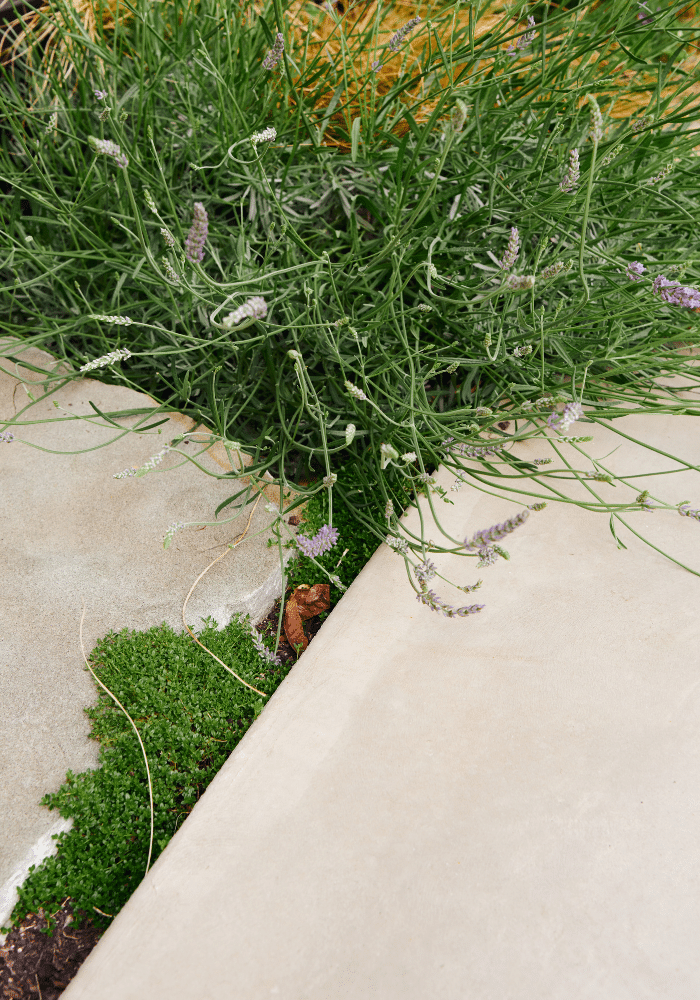 SINGULAR STYLE Fantastic for forging a visual connection between indoors and out, and easily cleaned and maintained, concrete's a no-brainer for functionality and fashion. Its industrial look is undeniably contemporary and can also be polished to up the luxe. Make a major statement with a bright colour, or follow in architect Maria and builder James's footsteps and opt for the understated sophistication of a neutral to complement greenery outside (planted here by Landscape & Ecology) and timber inside. Either way, you can be sure it'll last the distance, as the UV-stable iron oxide used to tint it is blended all the way through; it won't fade, chip or wear — but will develop a striking patina for an effect unique to you.