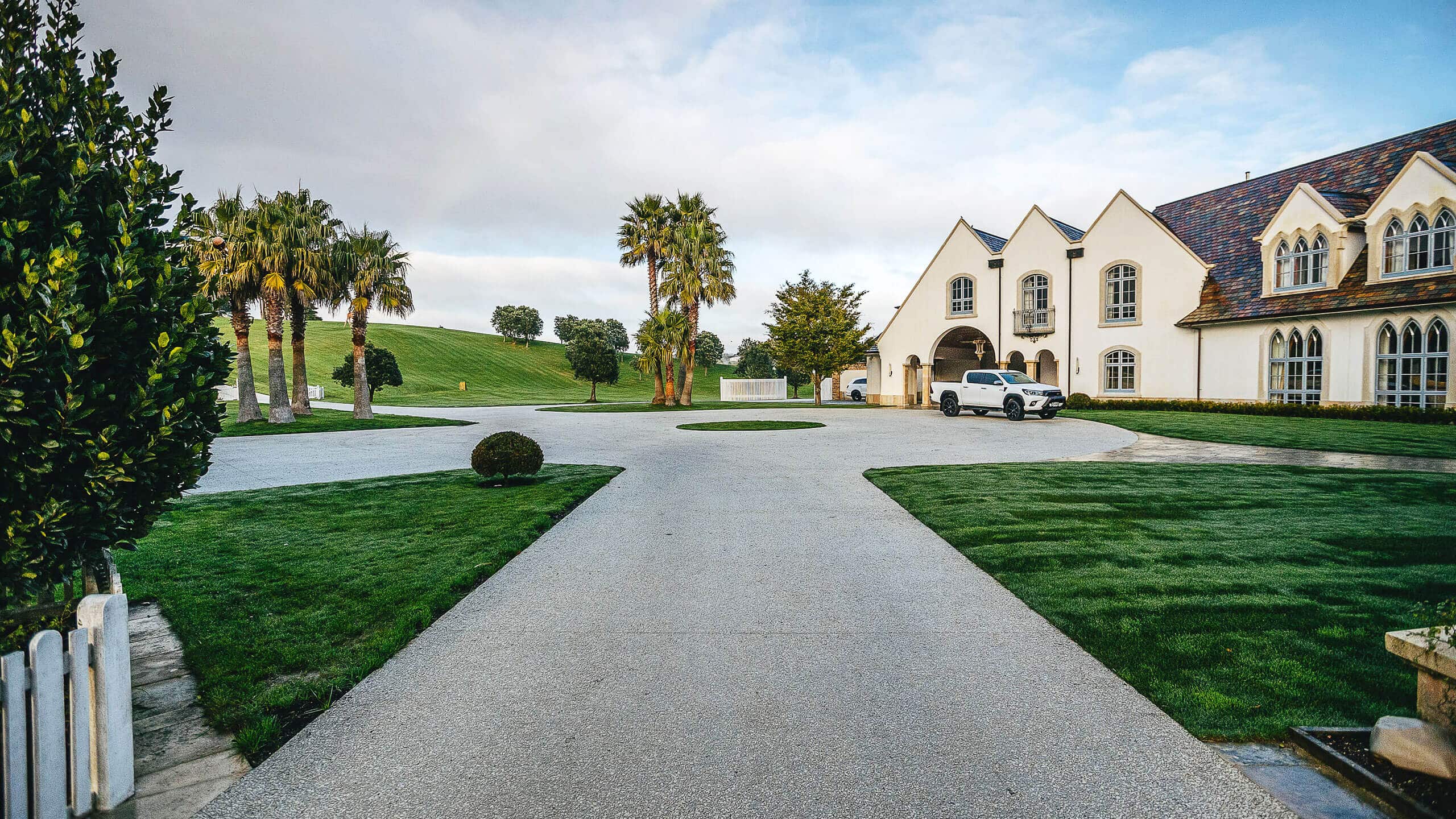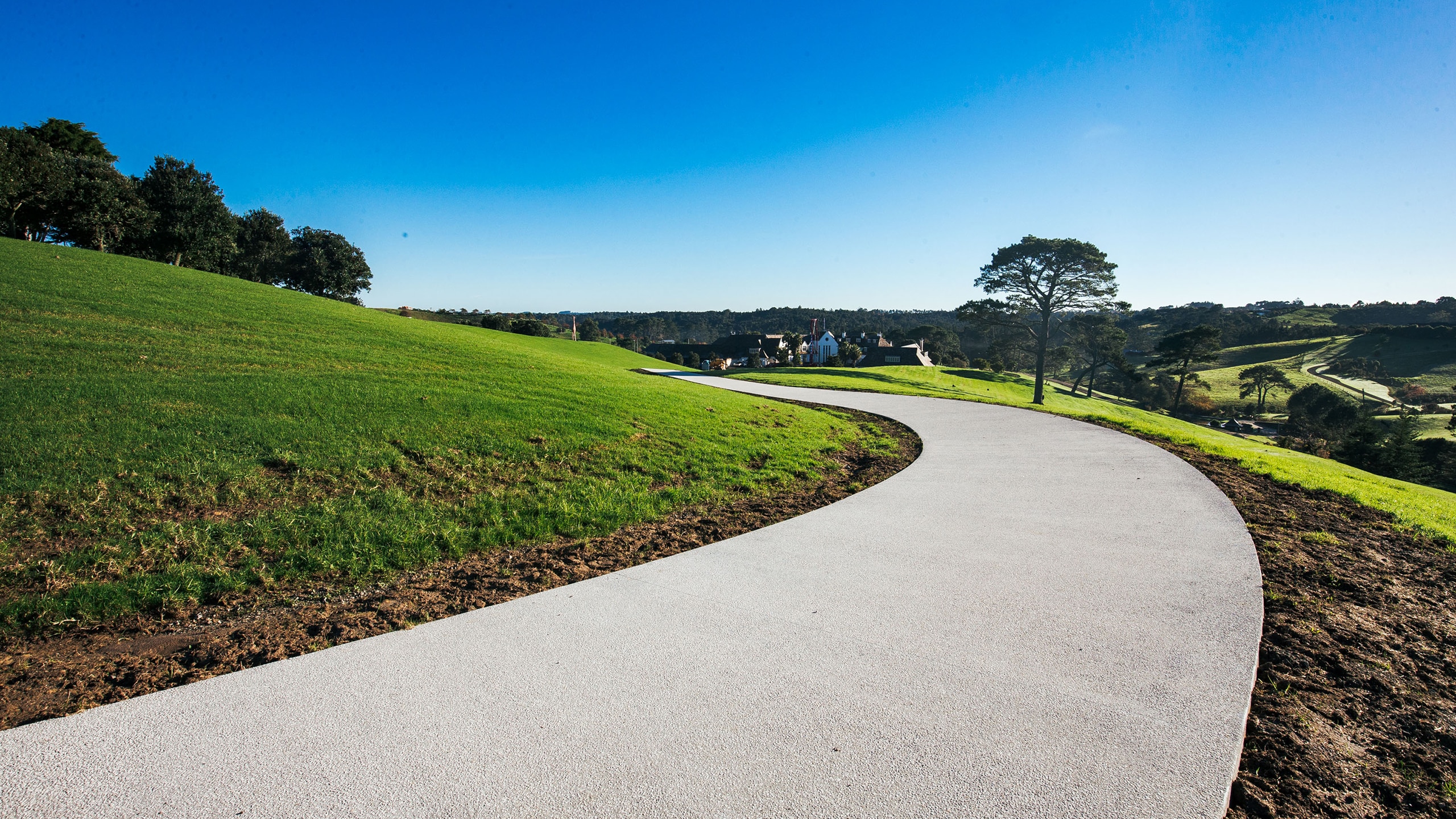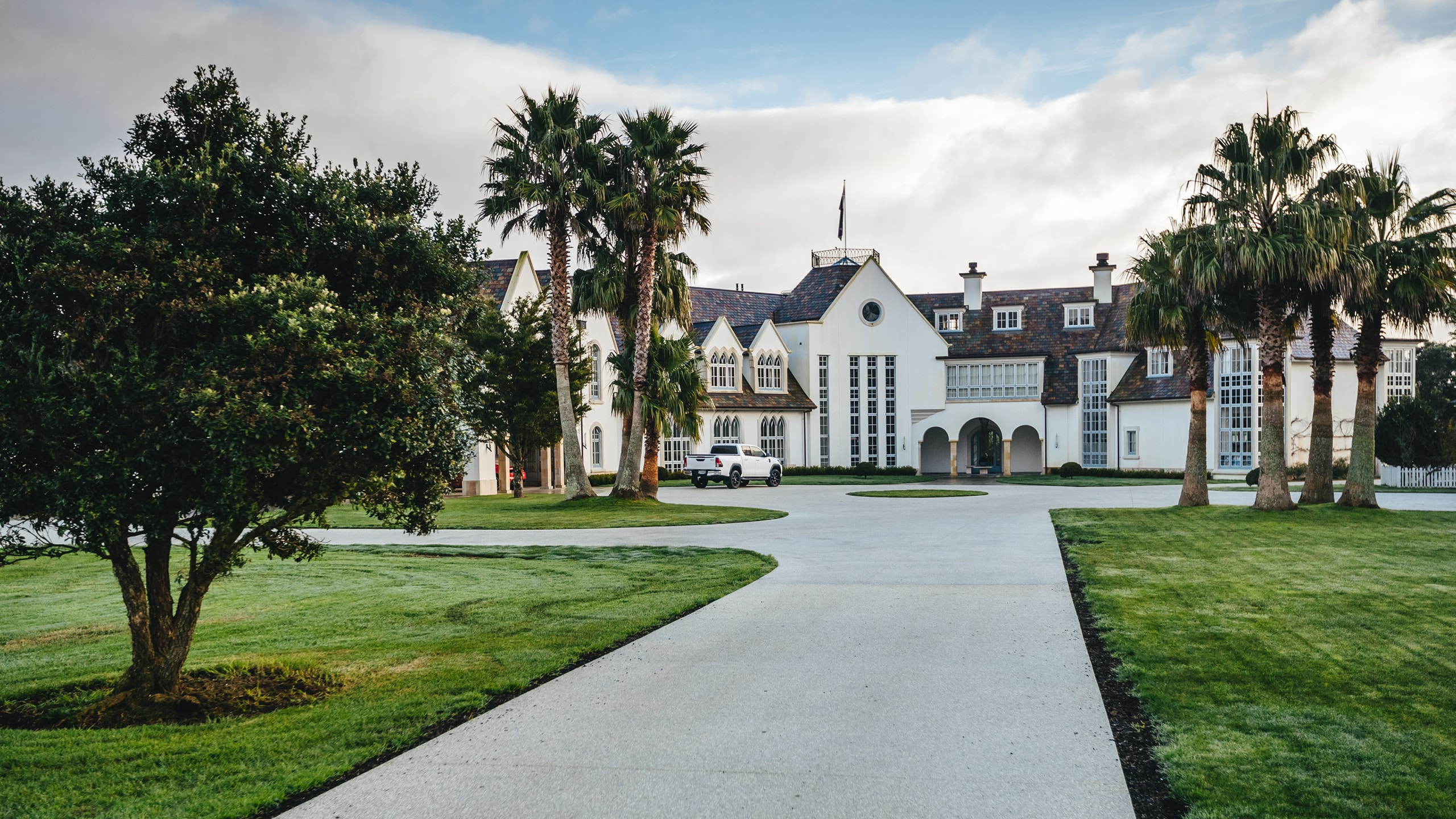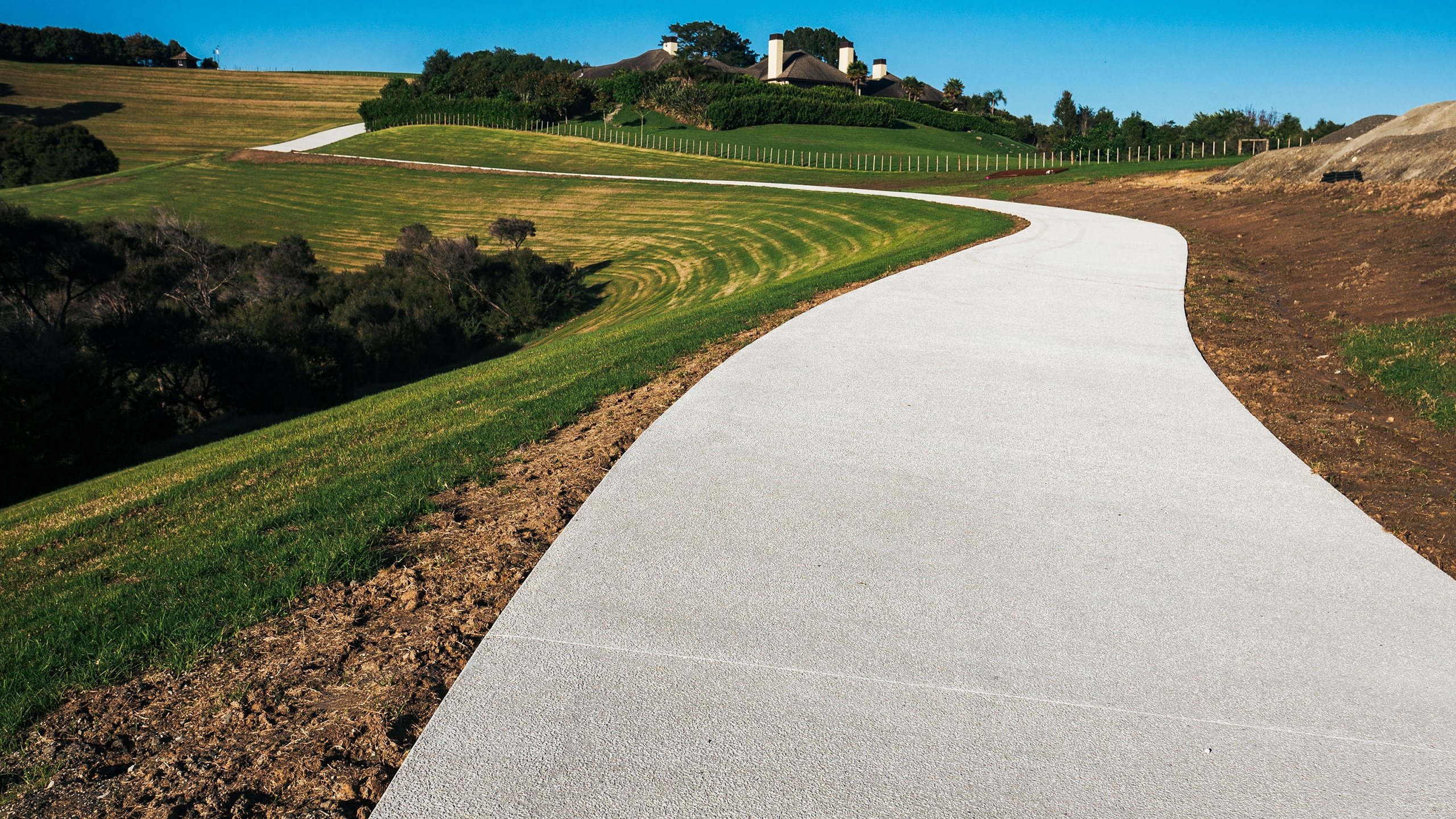 What dream driveways are made of!
Nearly 1000m3 of PeterFell White Titanium concrete was supplied and used by The Allied Concrete Auckland Team for a new driveway at the Mahoenui Mansion in Coatesville, Auckland.
The team at Allied Concrete worked alongside the Team at Concrete and Construction to develop and supply a custom 13mm Lime with Titanium Oxide mix to suit the clients request for a white exposed aggregate driveway.
The client couldn't have been happier with the results.