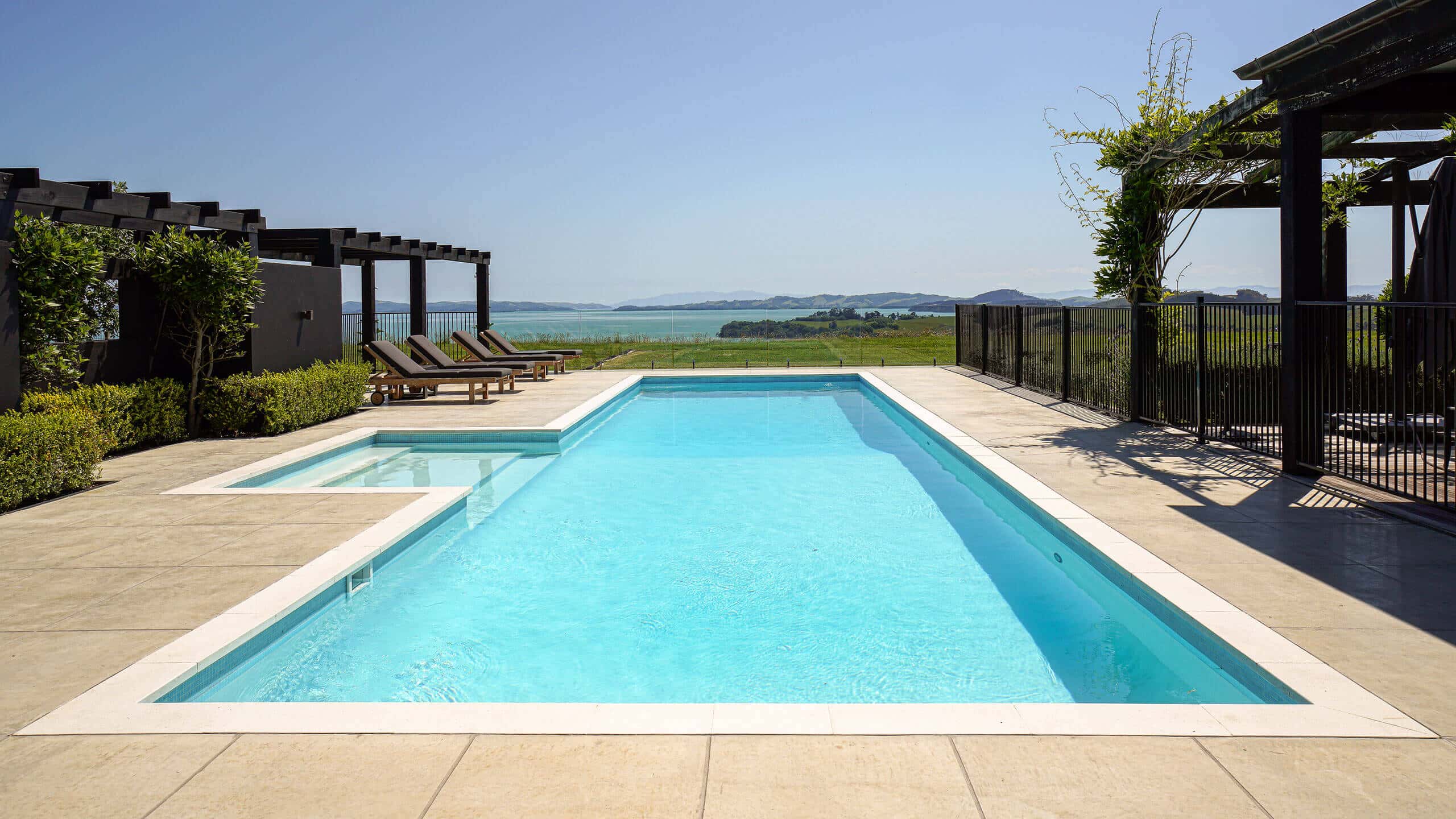 Designed by Buka Woods at Blossoms, Branches & Bricks Ltd, this outdoor area has achieved all the owners wanted and more – they love it and were more than happy to allow us to use the pictures.
All pool exterior hard surfacing was done using Peter Fell coloured concrete.
We'll let the pictures speak for themselves.
The list of credits follows:
Project management, landscaping and design –
Buka Woods
Blossoms, Branches & Bricks Ltd
Pool built by –
Inground Pools Ltd
Concrete placed and finished by RGC –
Concrete grinding and sealing by –
Concrete Floor Grinding
www.concretefloorgrinding.co.nz
Solar heating system –
Sunbather Pool Solar Heating NZ
Balustrade/pool fence –
Glass Vice Products Ltd