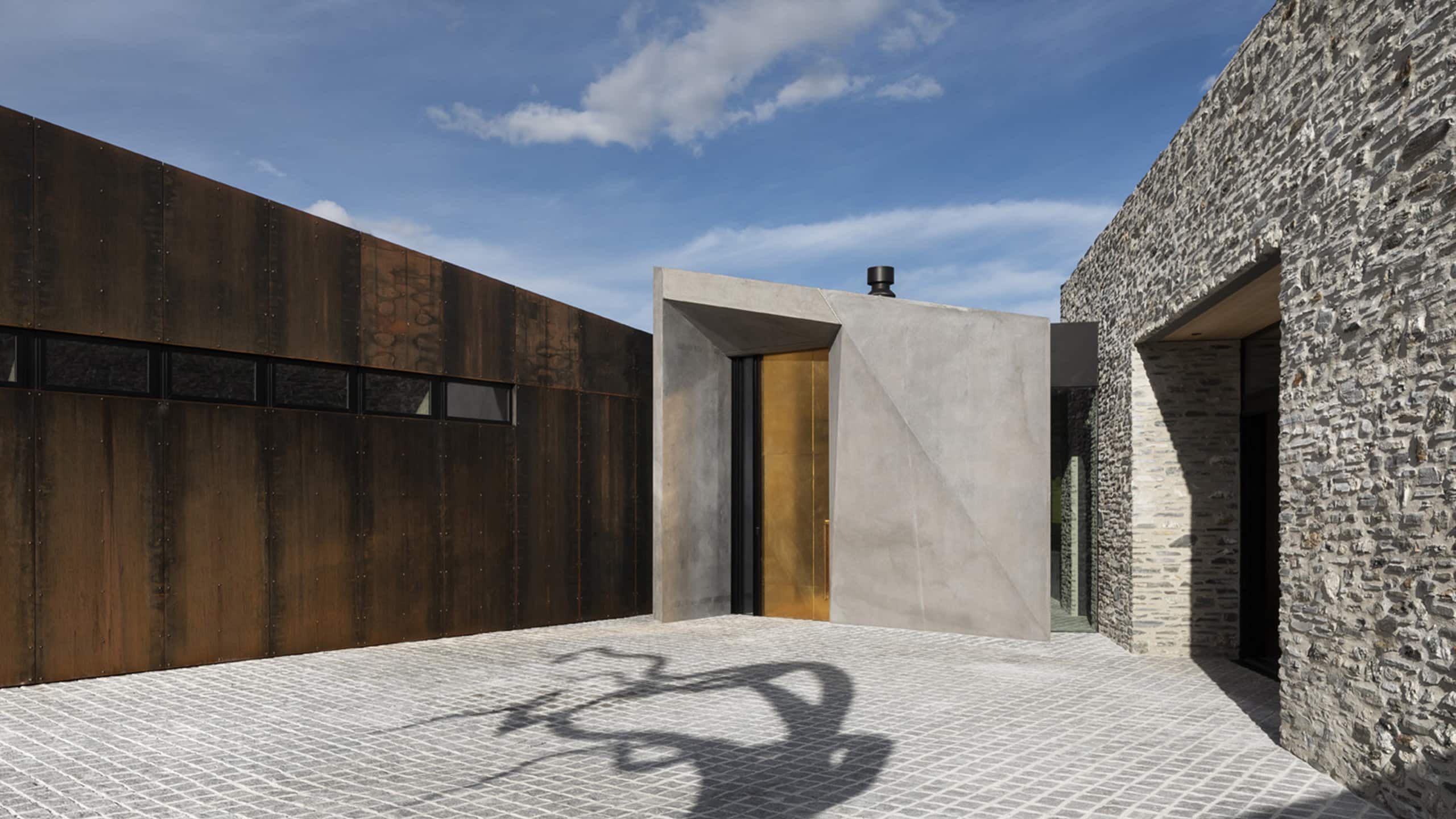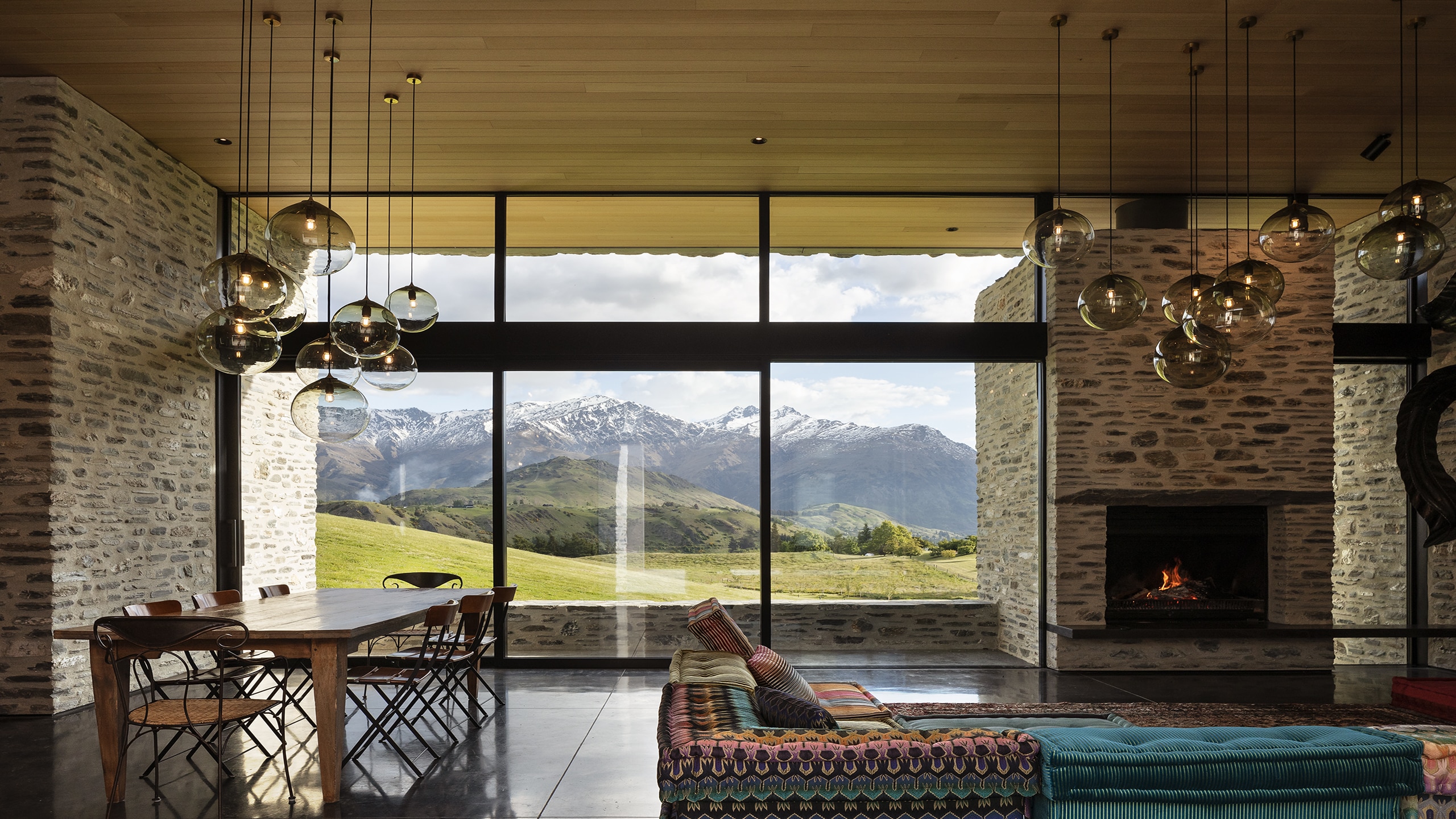 An award-winning Arrowtown home by Richard Naish of RTA Studio makes the most of coloured concrete by Peter Fell.
Come up the stone stairs and through the courtyard of this Arrowtown home, between buildings of schist and Corten steel, and a tall brass door is set into an angular concrete portal.
It's a suitably dramatic, yet sympathetic, first impression. Faced with mountain views on all sides, architect Richard Naish of RTA Studio broke the house down into chunks, each with its own aspect and contrasting materials. Bedrooms are clad in Corten steel and the living areas in schist, while the entry is set apart in fractured tilt-slab concrete that seems to mimic the faceted lines of the mountain behind.
Exterior concrete has been coloured with Peter Fell PFL677, a slate-like tone that works beautifully with the schist in the courtyard and the surrounding mountainscape.
Inside the home, polished concrete floors are coloured with Peter Fell 'Superblack' – the darkest available concrete tint on the market. The look is minimalist and clean, but also practical. The dark floors attract winter sun, creating a heat sink that stores energy during the day, releasing warmth at night as the home cools.
The home is proof positive that good design needs little augmentation.
Floor – Allied Concrete
Tilt Slab – Bradford Precast
Words Home Magazine