On the river's edge, the 2021 Home of the Year, Black Quail House by Bergendy Cooke, is hidden from above with its shingled roof. Below, precast concrete walls meet a polished concrete floor to create an appropriate response to the site and the need to deliver a home that was suited to a harsh environment.
An exploration of permanence and protection, the house is defined by the use of concrete, which Barcelona-based New Zealander Bergendy Cooke links to the history of the site; Bannockburn was at the heart of the region's gold-mining days.
Today, the land is still scarred from the mining tailings. From above, they stretch across the landscape, which is now also dominated by the linear plantings and changing colours of the vineyards that the region is known for.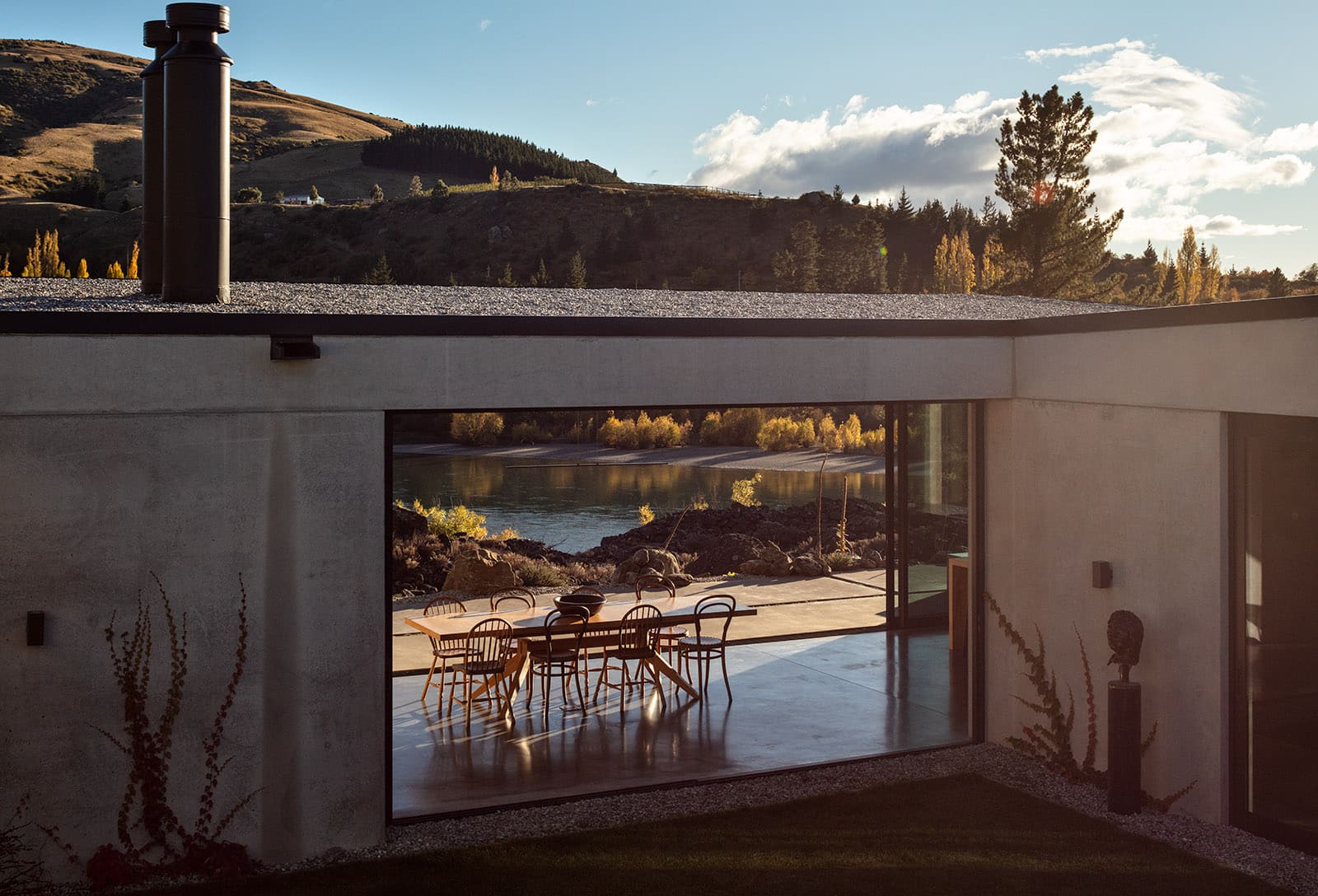 "It's a landscape of extremes. [This house is] the last property before the Kawarau Gorge," Bergendy explains.
"[The clients] wanted a house that blended into the landscape but gave them protection from the harsh environment.
It's not a house that wants to show off. It's one that wants to be quiet, subtle, and calm.
"The brief called for materials that were durable, had integrity, and aged well.
In New Zealand, working in timber is so appropriate both for the environment and economy, but this site necessitated a substantial material to not only create a protective solid mass but also [one] that reflected the site's materiality.
"The concrete precast panels are, in a way, poured stone — an updated version of the stone used for basic shelter by the miners."
Those panels are juxtaposed with a polished concrete floor, which is "a dark float-finish concrete using Peter Fell colours. It was intentionally made to seem hand finished."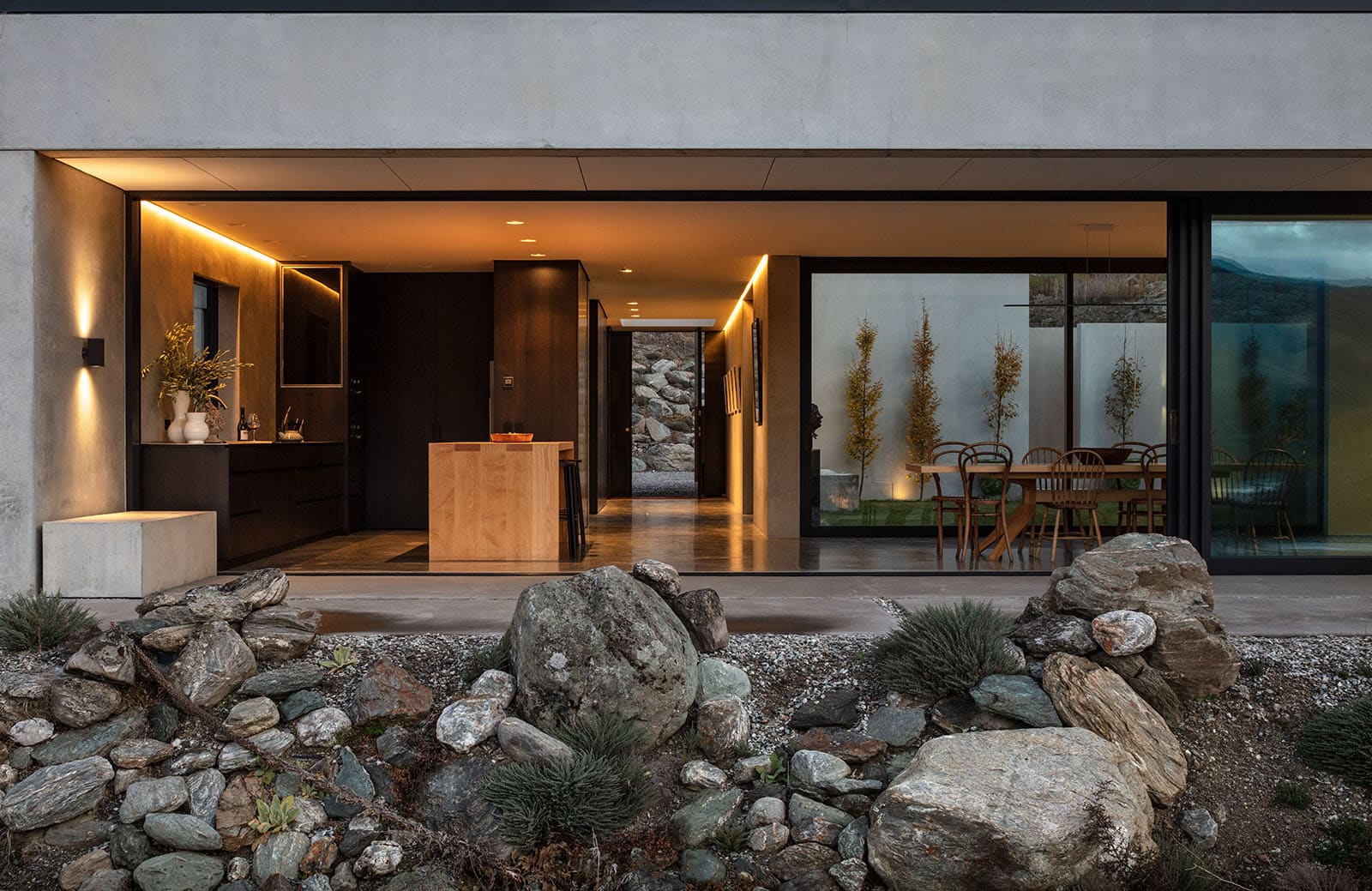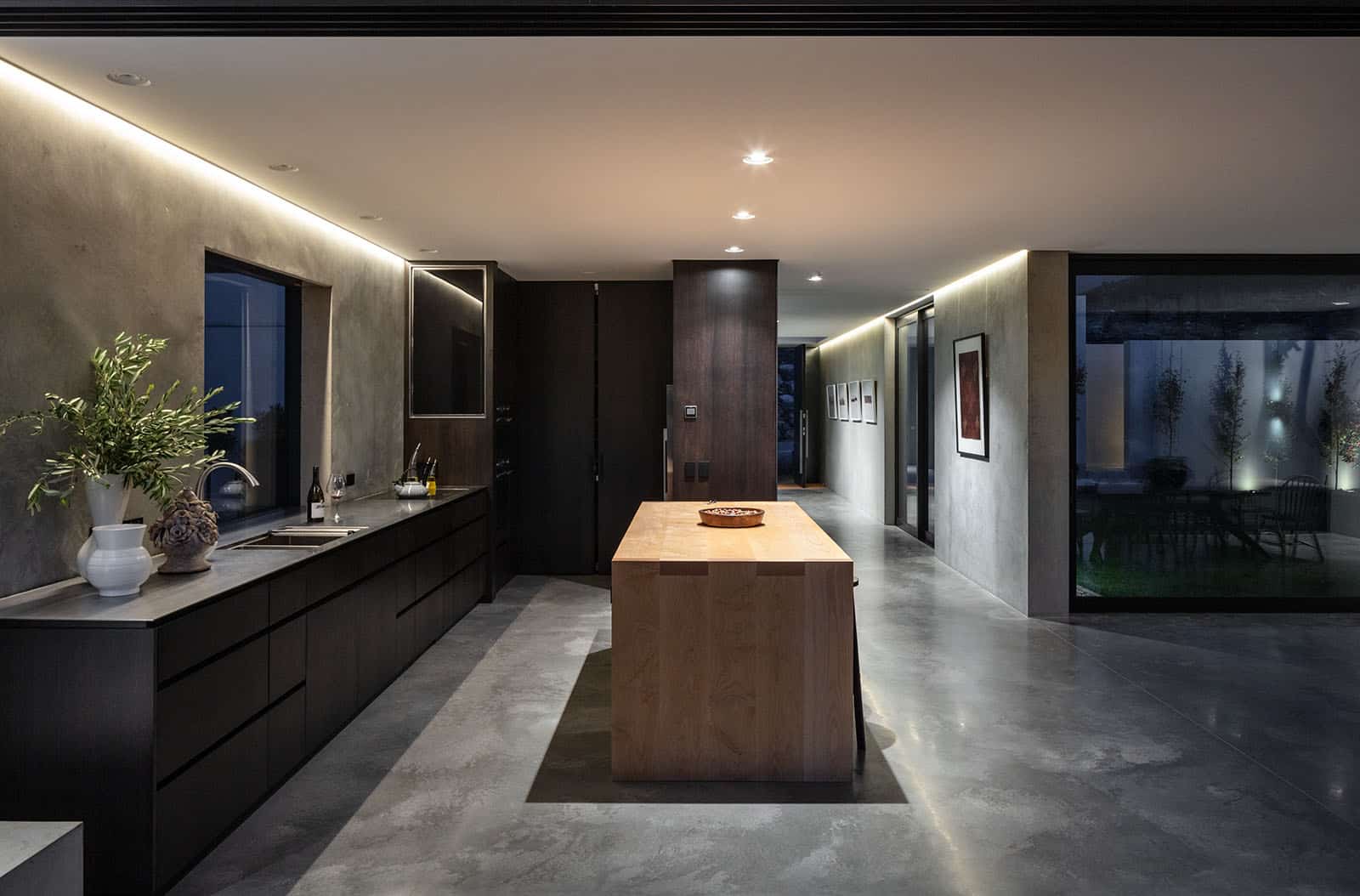 The floors in the living spaces use PeterFell 698, which, is a colour that is "deep and rich".
The result A vibrant colour that delivers beautiful natural variation for an intentionally hand-finished

Architect: Bergendy Cooke
Photography: Simon Devitt