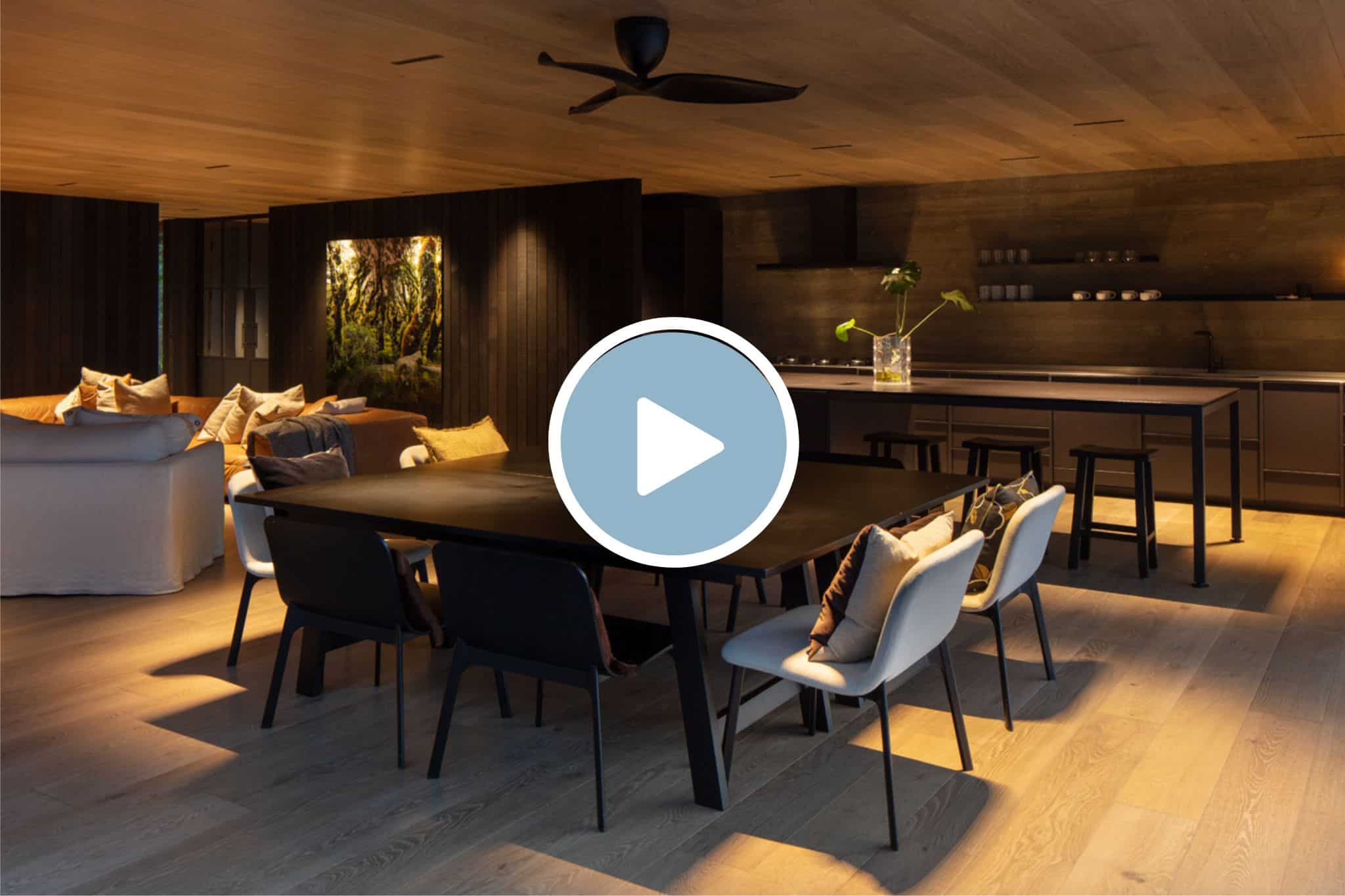 Something solid, grounded, and bunker-like has erupted on the lakeside at Rotoiti. Evelyn McNamara's Lake House is somewhat monolithic in form and uses a robust combination of materials that exudes a strong presence and a feeling of being protected. It could be deemed brutalist, but there is something more also going on here.
The Rotorua-adjacent Lake Rotoiti is known for its boating, fishing, and biscuiting. Pre-Covid, it boasted a bigger base of local rather than international tourism than its nearby, better-known cousin. A reasonable number of New Zealand families keep returning for holidays and/or eventually retire at the lake. This location represents a long-standing tradition for one of the home owners, who has been holidaying in the neighbouring property for more than 30 years.
The decision to use strong materials came as much from the desire for the building to be low maintenance as it was for longevity and legacy: a place that their children, and perhaps eventually their grandchildren, can continue to enjoy into the future. Coloured concrete, then, made perfect sense here.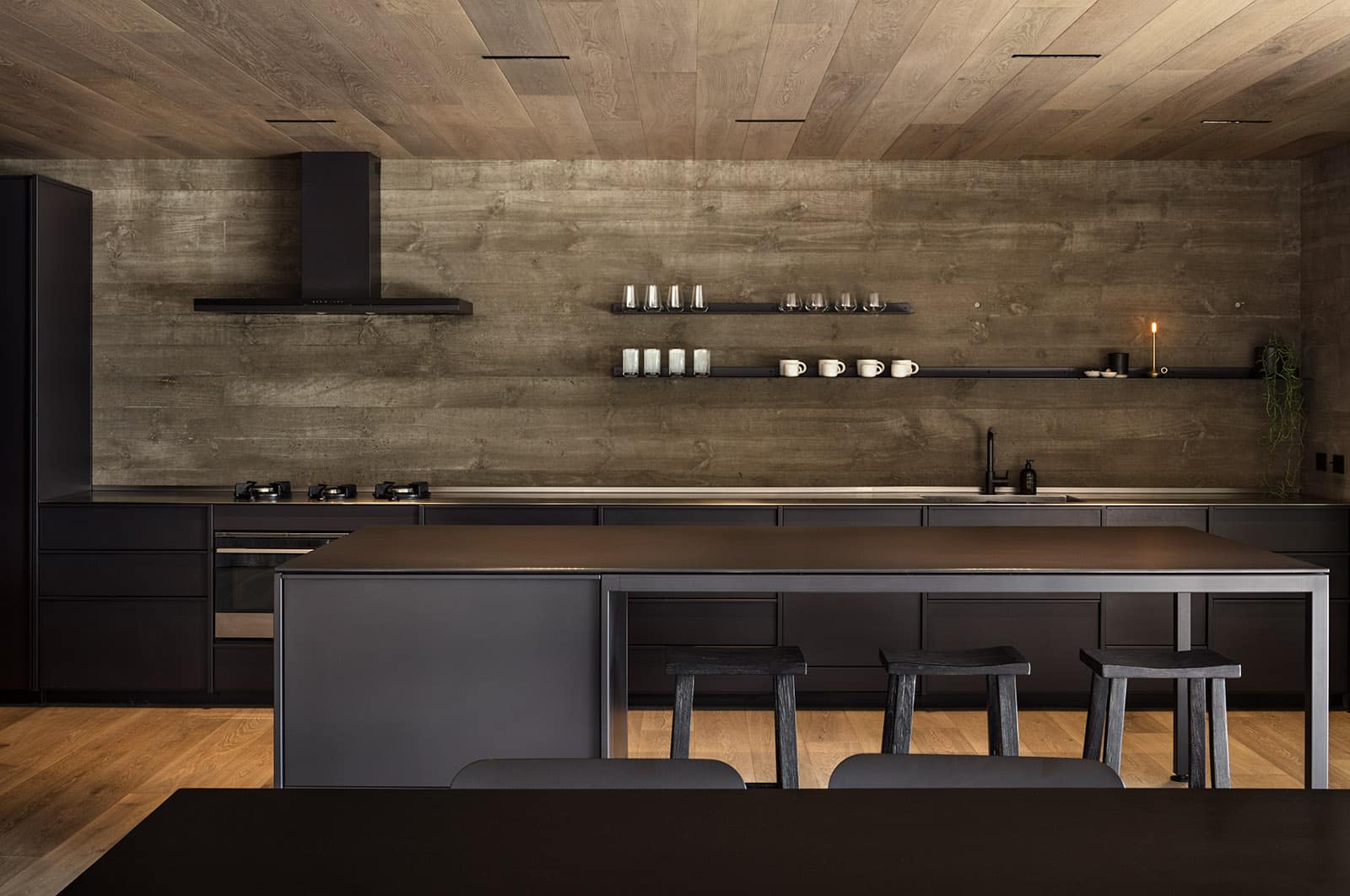 "We used Peter Fell coloured concrete #587 for all the in-situ colour concrete walls, as external walls on the lower level," says Evelyn of the stone-like material that defines the first storey of this home.
The second level, clad in vertical shiplap timber, cantilevers out, providing muchneeded shade during the summer months and continuing the concept of protection/awning during the winter — maintaining that reference to the all-protecting cave that seems to underpin this design.
The fact that the external coloured concrete "becomes the internal surface in the kitchen and for the fireplace," according to Evelyn, means that the bunker effect — solidity and permanence — spills into the interior as well, creating a moody, cosy space.
There is much to be said about the views here, too. From inside, the lake and nearby hills are framed by the structure and a cleverly designed porosity between passing neighbours and the people inside.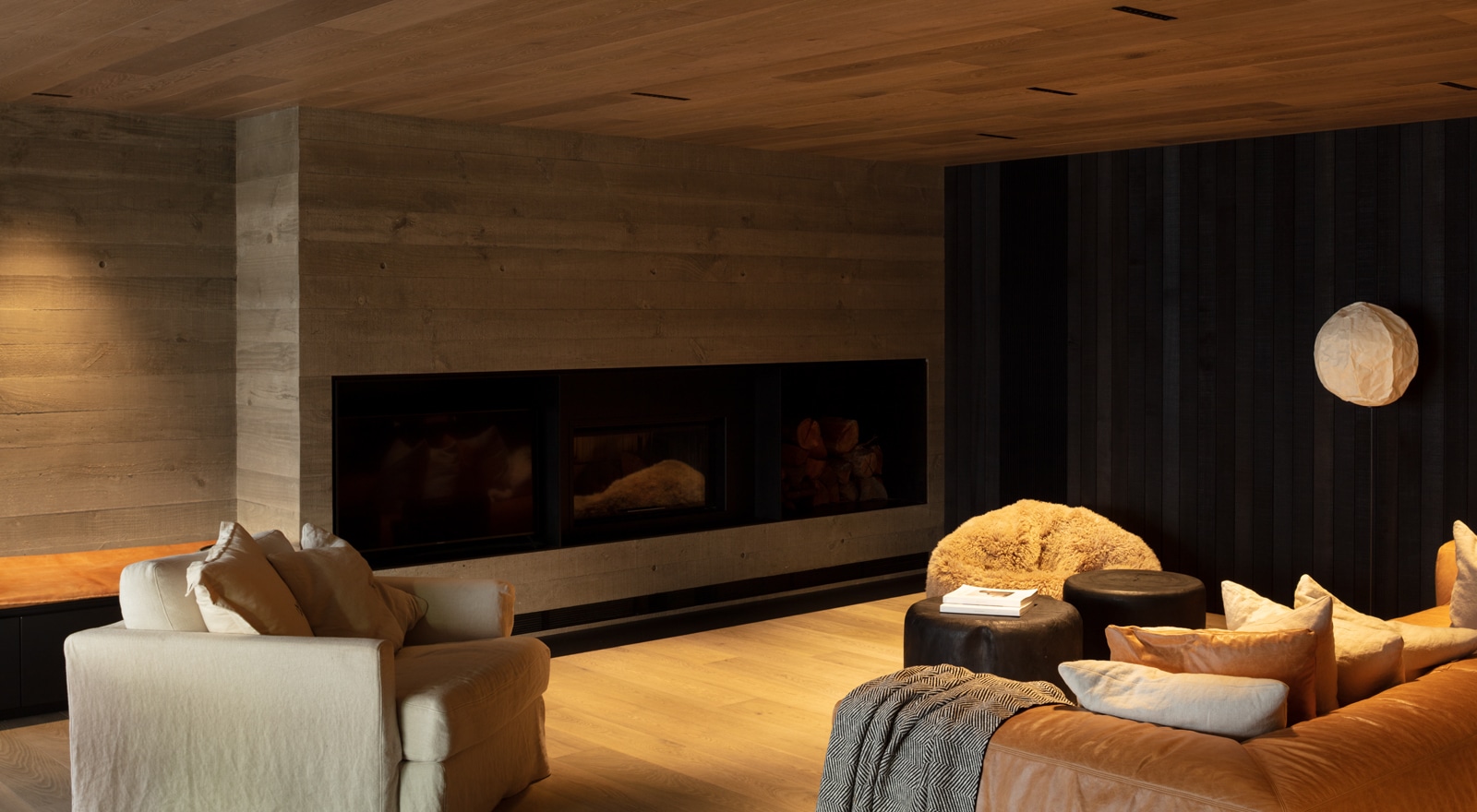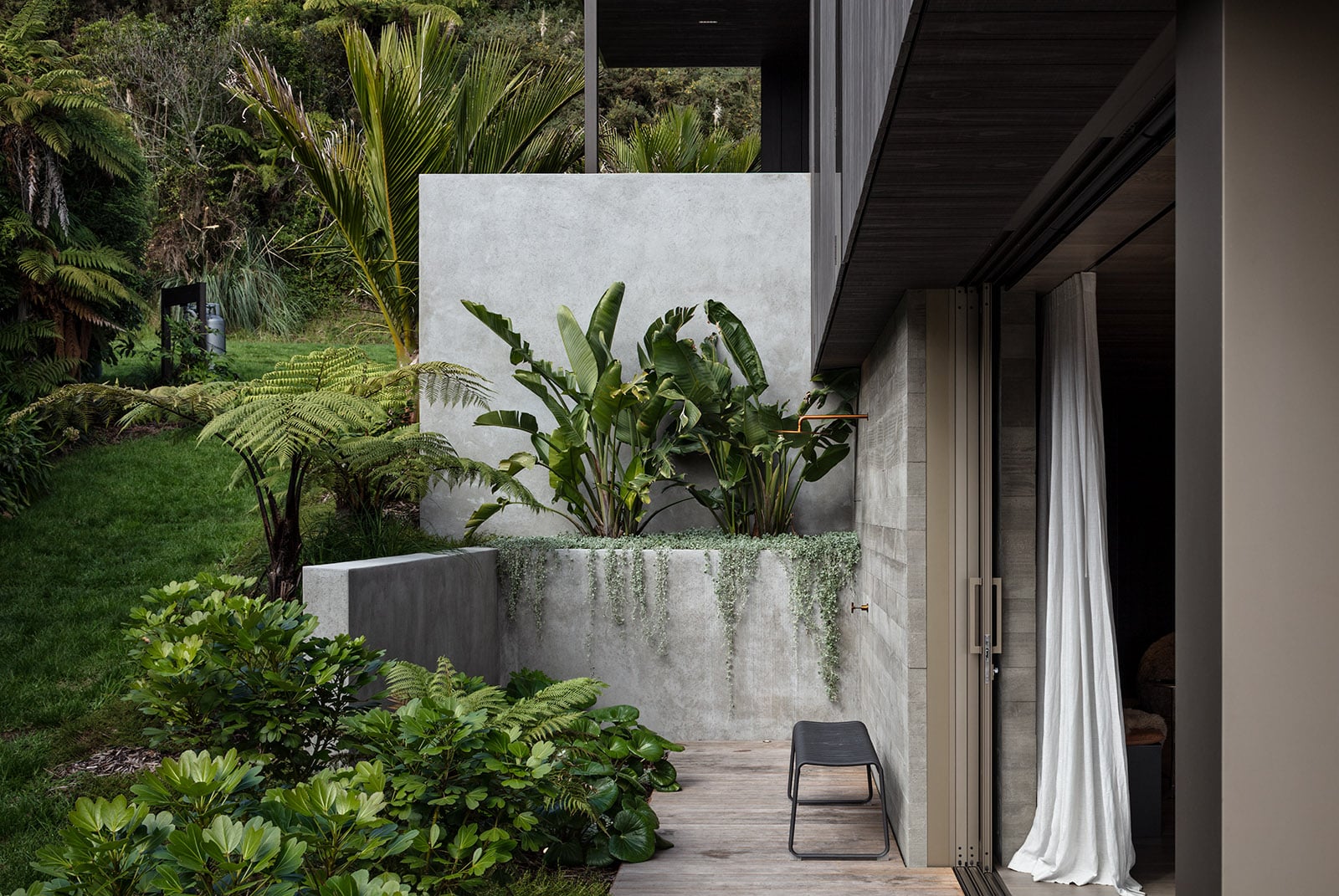 Architect: Evelyn McNamara Architecture
Photography: Simon Devitt